'Dear White People' Showrunner Boycotts Netflix Over Controversial Dave Chappelle Special
After Dave Chappelle's latest comedy special The Closer premiered on Netflix, the stand-up segment has faced negative backlash. Chappelle's explicit jokes about the LGBTQ community, more especially trans women, have been met with a wave of controversy. Now, one showrunner from the Netflix drama series Dear White People is boycotting the streaming giant.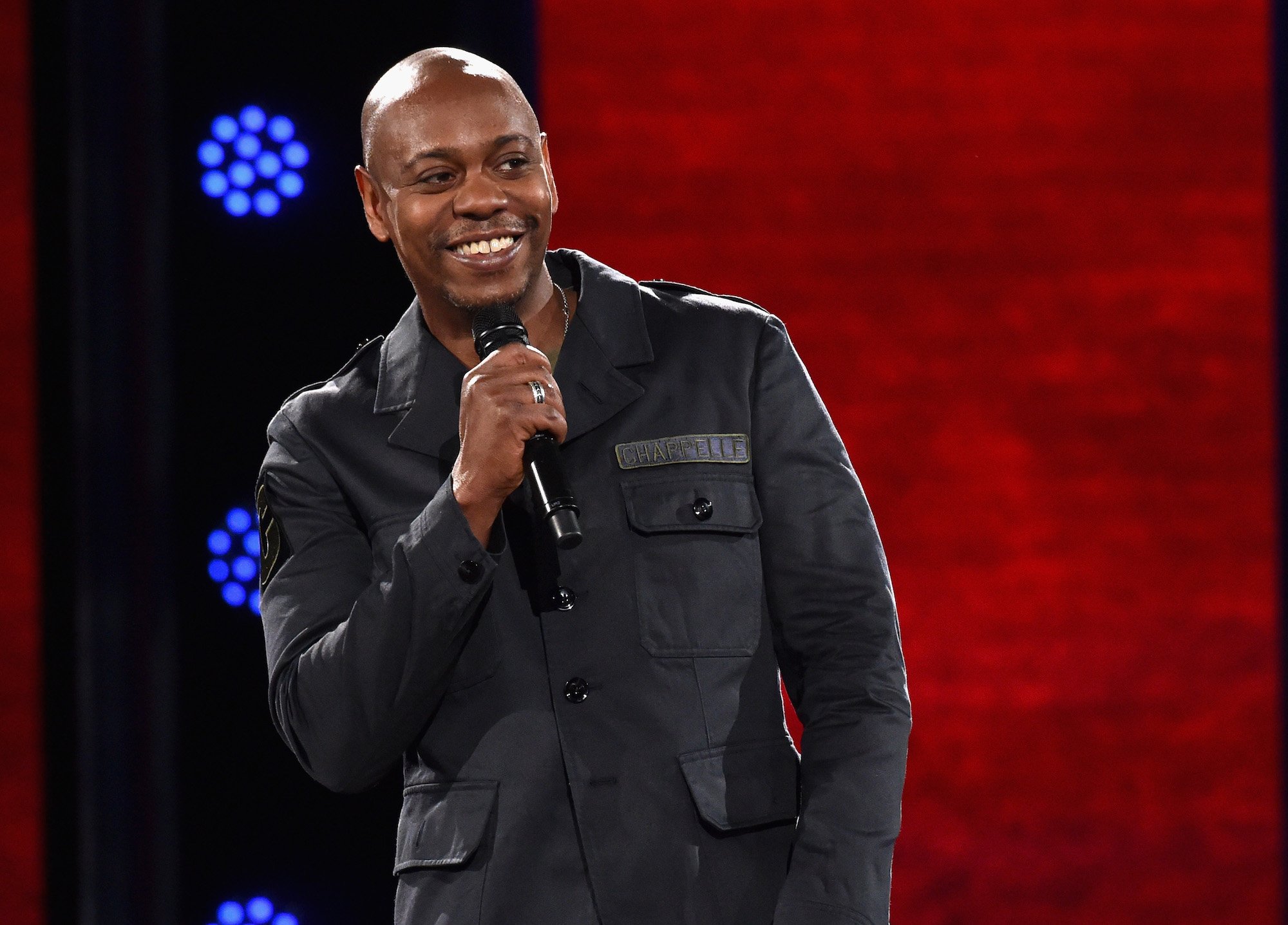 'Dear White People' Showrunner Jaclyn Moore calls out Netflix
During the pandemic, Dear White People showrunner and writer Jaclyn Moore transitioned and has documented her journey on social media. After watching Dave Chappelle's comedy special, Moore announced that she would no longer be working with Netflix. In the comedy special, the comedian made several offense comments about trans women.
"After the Chappelle special, I can't do this anymore. I won't work for @netflix again as long as they keep promoting and profiting from dangerous transphobic content," she wrote on Twitter.
She posted a follow-up tweet that read, "I love so many of the people I've worked with at Netflix. Brilliant people and executives who have been collaborative and fought for important art. But I've been thrown against walls because 'I'm not a 'real' woman.' I've had beer bottles thrown at me. So, @netflix, I'm done."
Moore takes a stand against Dave Chappelle's offensive trans comments

In the past, Dave Chappelle has made offensive trans jokes in several stand-up specials. But, given the social climate and age of social media, those comments are drawing more criticism. In the comedy special, Chappelle made numerous explicit jokes about trans women and the rationality of their gender, calling himself a "Team TERF" – a term used to describe trans-exclusionary radical feminists. Also, he defended the controversial comments made by Harry Potter author J.K. Rowling and rapper DaBaby.
In an exclusive interview with Variety, Moore shared that she has never been a fan of Chapelle's trans jokes. However, this new comedy special crossed a lot of lines. "I never loved Dave's trans material before, but this time it felt different," she explained. "This is the first time I felt like, 'Oh, people are laughing at this joke, and they agree that it's absurd to call me a woman.' The fact is that's the exact rhetoric and language that is used against us."
She continued, "I'm really tired of my existence being a matter of debate, that this is something that we all just get to have an opinion about. We all get to have an opinion whether or not I am what I say I am. Look, I have no desire to cancel Dave Chappelle. He should make whatever he wants to make, but I will say to Netflix, it's not like this was a live special."
Should Netflix remove the Dave Chappelle comedy special?
So, does Moore believe that Netflix should remove the comedy special? Well, not necessarily. While Moore advocates freedom of speech, she refers to Chappelle's comments as very harmful. "I do believe in freedom of speech. I really do," she told Variety. "But I have the freedom of speech to say that somebody's speech bothers me, and I don't want to work with a company that promotes that speech. It's dangerous. It's a dangerous language. I can't say it any clearer."
Plus, Moore believes pulling the special is not the solution. Although she doesn't know the exact answer, she believes Netflix should take action against the special. " I don't think this material and a lot of his trans material have a place in discourse. I think a lot of his trans material that maybe I personally had given a pass before it feels a lot worse in the context of this material," she explained.
Moore added, "I don't know what Netflix should do, but I feel something needs to be done. Whether that's removing part of this special, I don't know. To be honest, it's not my job to fix their problem, but I do think they have a problem."
RELATED: Why 'Key & Peele' Format Left Dave Chappelle With 'Hurt Feelings'