'Dear White People': Where You've Seen New Cast Member Rome Flynn Before
Fans have waited nearly two years for the next TV season of Dear White People and won't be disappointed with the fourth season. Rome Flynn joins the cast for the season, and we have seen him before. What did Flynn star in that makes him so recognizable?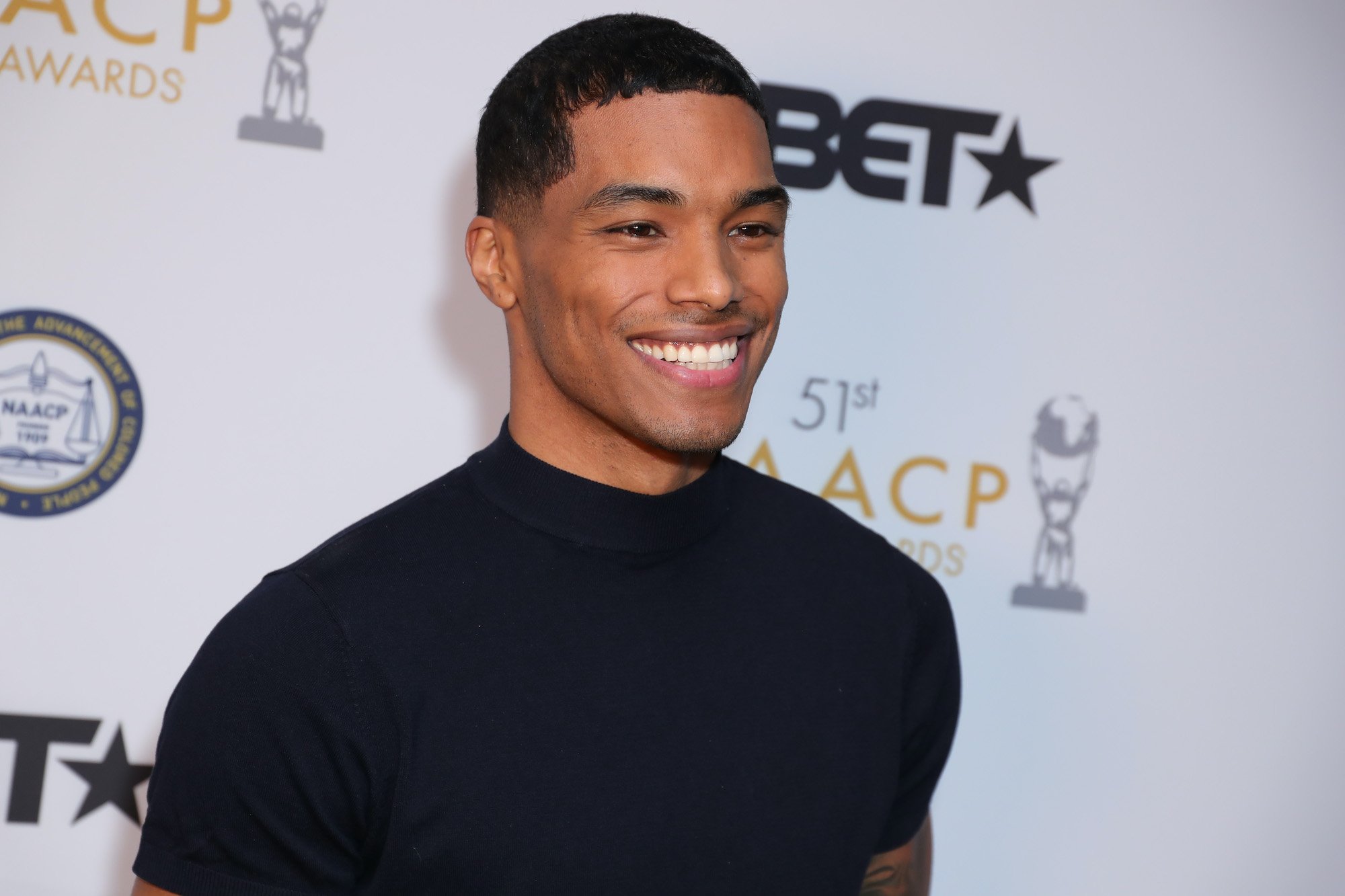 Where has Rome Flynn been?
Flynn started his career as a social media icon. Before casting, directors saw his accounts and reach, and he was asked to audition and then cast in his first film Drumline: A New Beat. He continued to obtain roles for other TV shows like NCIS: New Orleans, A Christmas Duet, and Family Reunion.
Flynn's largest role that eventually earned him the Daytime Emmy Award for Outstanding Younger Actor in a Drama Series in 2018, was Zende Forrester Dominguez on the CBS daytime drama The Bold and the Beautiful.
Flynn's talent isn't purely in films, he has published a couple of songs as well. Hits like "Brand New" and "Keep Me In Mind" have passed over one million streams on Spotify. However, he is probably most known for his work in the ever-so-popular series of How To Get Away With Murder.
'How To Get Away With Murder'
Flynn took the role of Gabriel Maddox, a simple law student at the end of the fourth season of ABC's How To Get Away With Murder. He was later added in as a regular for the fifth season.
The shock of the fans finding out that Gabriel is Sam's son was overwhelming. In season five, he is forced to prove himself as an outstanding second-year law student in a third-year class.
'Dear White People'
Flynn joins the already wonderful cast of Justin Simien's Dear White People show in the fourth season. He will be playing David, a character that not much is known about yet. All that is known is that he will be playing opposite Antoinette Robertson.
Returning stars Marques Richardson, Logan Browning, Brandon P. Bell, Robertson, DeRon Horton, John Patrick Amedori, and Ashley Blaine Featherson will also welcome to the set Karamo Brown of Queer Eye. The appearance of Brown may not be as himself but as a crossover attempt by Netflix, as they are keeping his role a tightly guarded secret. The only team member not returning is Jeremy Tardy's Rashid Bakr.
The fourth and final season, as we learn from The Hollywood Reporter, of Dear White People will be a blast with musical themes and songs breaking out in the hallways. The Order of X mystery will be coming to light and the hard work the Winchesters students put into finding out the truth, including Sam, Troy, and Lionel, will be rewarded. Finding out the secrets the order has been hiding can lead to the demise of the secret society.
Winchester's status as a school for the wealthy and prodigious members of the area is the basis for the Order of X's work. The secret society strives to hide hideous crimes and scandals to protect its members. This includes silencing allegations of sexual assault, like against Professor Moses Brown.
As the last season progresses, more will be revealed to Sam and the decision will be laid at their feet, fight for or against the Order of X? They will only have 10 episodes, according to Thrillist, to decide their fate, as once the 10th episode wraps up, the series ends for good.
Where to watch Rome Flynn's works
You can catch many of Flynn's appearances streaming on Netflix. Flynn is also working on new appearances, as it was recently announced by Deadline, such as in Netflix's Raising Dion cast as Tevin Wakefield, With Love produced by Amazon Studios, and YouTube Red's The Thinning: New World Order. You'll also be able to catch him in Tyler Perry's Madea's Family Funeral.