Debbie Reynolds Said Eddie Fisher and Elizabeth Taylor Guilted Her Into Divorce
Debbie Reynolds and Eddie Fisher's divorce was a messy public scandal. Fisher and Elizabeth Taylor's salacious affair dominated celebrity news for an entire year when it first started, and tabloid fodder about the affair followed them all around for the rest of their lives.
Fisher was Reynolds's first husband and Taylor's fourth. The two actors had been best friends since high school, but the affair changed everything. And Reynolds said Taylor and Fisher pressured her into granting the singer a divorce.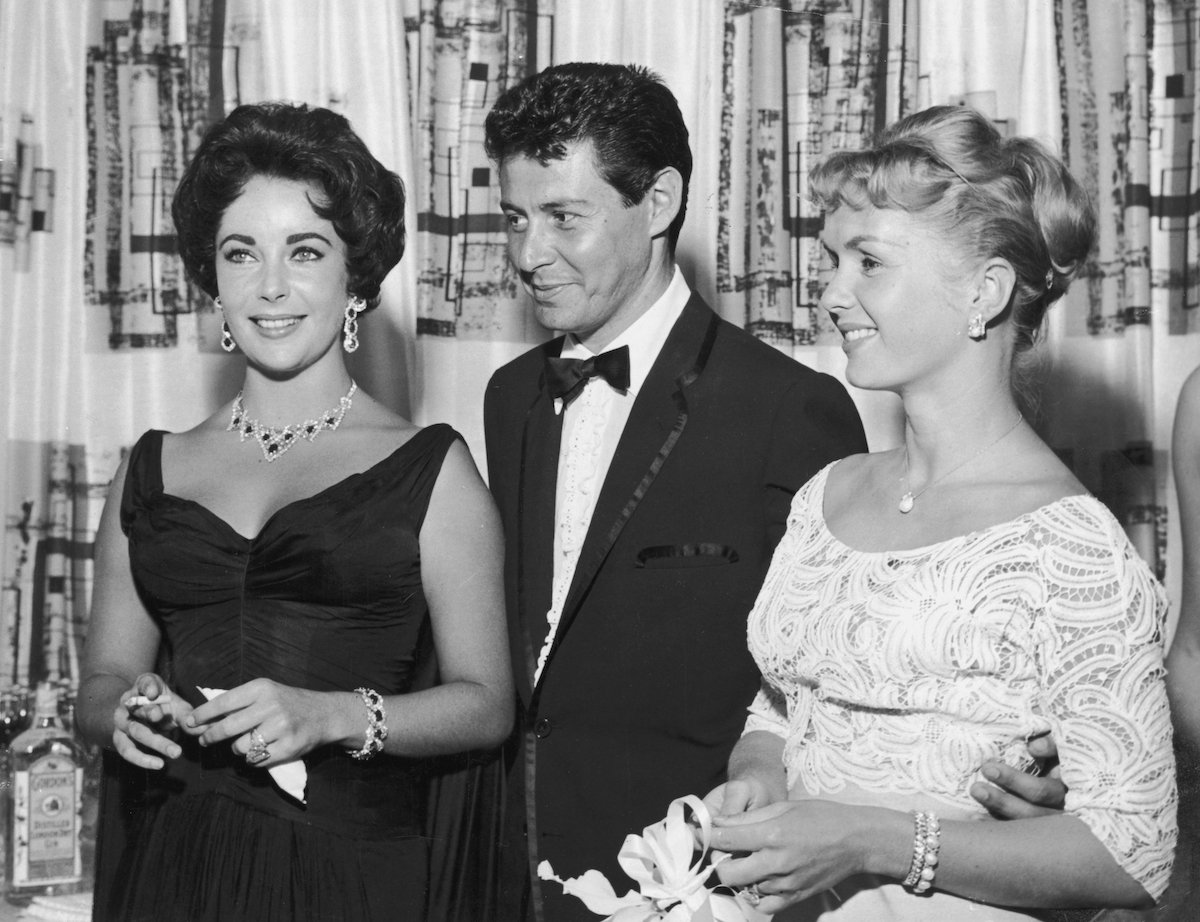 How long was Debbie Reynolds married to Eddie Fisher?
Reynolds met her first love in her early 20s. She was already one of Hollywood's brightest stars, and his singing career had taken off. Their relationship only made them more popular. They married in 1955 and welcomed their first child, Carrie Fisher, in 1956. From that point on, they were considered America's sweethearts.
They were very publicly in love, as well. The "Lady of Spain" singer would bring his wife on stage during performances and call her "my princess." She would respond by calling him her "my handsome prince," according to Daily Mail. They were also great friends with Taylor and Mike Todd, her third husband.
Everything changed when Todd died in a plane crash in 1958. By 1959, Reynolds and Fisher got divorced. But she avoided that fate for a year.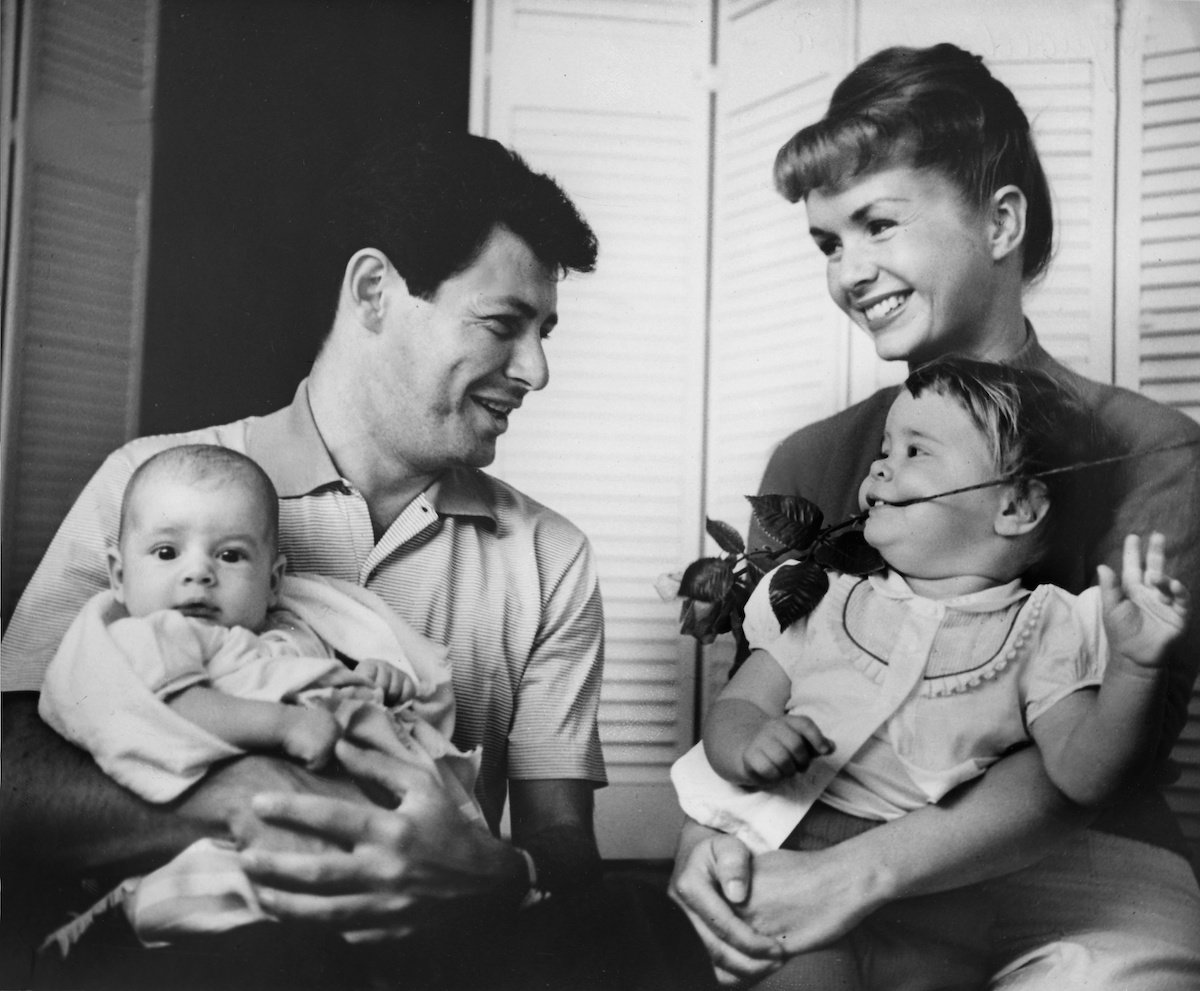 RELATED: Why Eddie Fisher's Memoir Made Carrie Fisher Threaten to Change Her Name
Why did Eddie Fisher leave Debbie Reynolds?
Reynolds said she was the last to learn of her husband's affair. And she learned about his infidelity in a shocking way.
"Elizabeth had been recently widowed when her husband Mike Todd had died in a plane crash. We had all been good friends," she said. The Will & Grace alum encouraged her husband to comfort Taylor as she grieved Todd's death, and that's when the affair began.
One day, Reynolds was missing Fisher while he was on tour, so she called Taylor's hotel room to catch up. Her life changed forever when Fisher picked up the phone.
"Suddenly, a lot of things clicked into place," she said. "I could hear her voice asking him who was calling — they were obviously in bed together. I yelled at him, 'Roll over, darling and let me speak to Elizabeth.'"
The Hollywood legend said she ignored the signs of her husband's infidelity until she couldn't any longer. As she explained:
"I was the last to find out about the affair. There had been hints in the papers and I had noticed that when I turned up at functions or parties on my own my friends were whispering. Although I didn't want to find out the truth, I had to face up to it. Even so, it was a great shock to find them together. It left me shattered."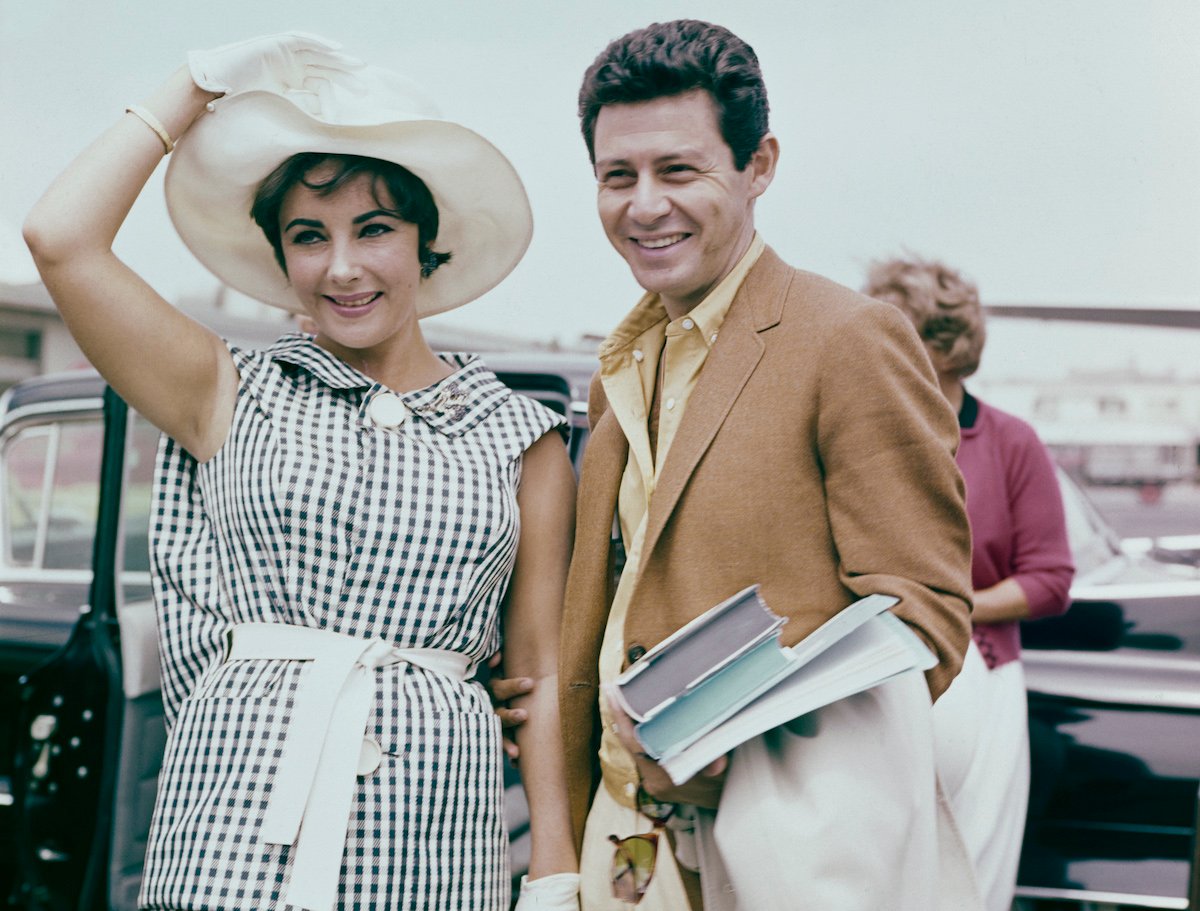 RELATED: Debbie Reynolds Didn't Think Elizabeth Taylor 'Ever Really Loved' Eddie Fisher
Elizabeth Taylor and Eddie Fisher told Debbie Reynolds she was keeping 'true love apart'
After Reynolds caught them on the phone, Fisher reportedly hurried home to talk to her in person.
"I'm sorry," he said. "Elizabeth and I are in love and I want a divorce."
The Unsinkable Molly Brown actor then warned her husband.
"If you marry her, she will throw you out within 18 months," she said.
"And Elizabeth did get rid of him, just as I had warned, when she met Richard Burton on the set of Cleopatra," she continued. Reynolds herself had been warned not to marry Fisher by Frank Sinatra.
"We're not faithful. It's ridiculous for you to take this on," he told her. Despite her friend's warning, she found herself having to raise two kids on her own. Reynolds avoided divorcing Fisher because she wanted to preserve her family, but she was met with unrelenting pressure.
"I was a virgin when I married Eddie, but Elizabeth had been married three times. I was devastated because I had two children," she said. "I was very religious so I didn't believe in divorce, but they laid guilt on me that I was keeping them and true love apart. So, I finally let Eddie off the hook. I told him to go."
Reynolds and Fisher's divorce was finalized in 1959, and he married Taylor the same day.