Were Debbie Reynolds and Elizabeth Taylor Friends?
Debbie Reynolds and Elizabeth Taylor had similar starts in Hollywood. Both of the actors were hired by Metro Goldwyn-Mayer (MGM) when they were teens, and they starred in a slew of films year after year because of that. But were the actors friends?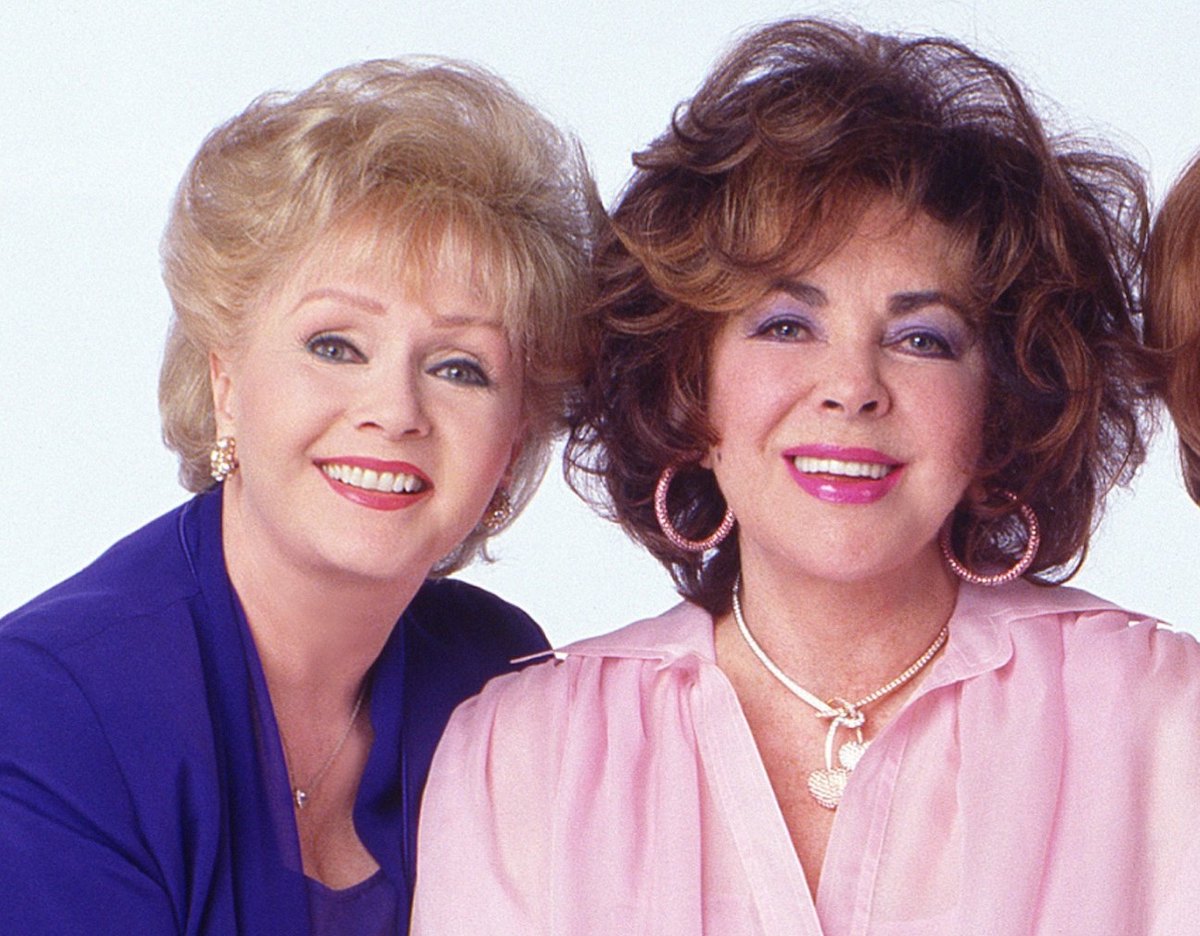 Was Elizabeth Taylor friends with Debbie Reynolds?
The quick answer is yes, Reynolds and Taylor were friends. In fact, they were best friends. But there was a long stretch of time when they didn't speak.
The two stars attended high school on the MGM lot together and instantly hit it off. Reynolds told People in 2015 that she fangirled over the fact that someone as famous as Taylor was her friend. She said:
"I went to MGM when I was around 17, and Liz was there, too, but she was already a star. We went to school together on the lot, when she was in between films. I was just a beginner, and she and I were not in any manner alike, but we got along very well because I was in awe of going to school with Elizabeth Taylor. And if anyone said they weren't, then they were lying. Or blind."
Reynolds and Taylor remained close into their 20s, seeing each other through Liz's first few marriages and Reynolds' first marriage to singer Eddie Fisher in 1955.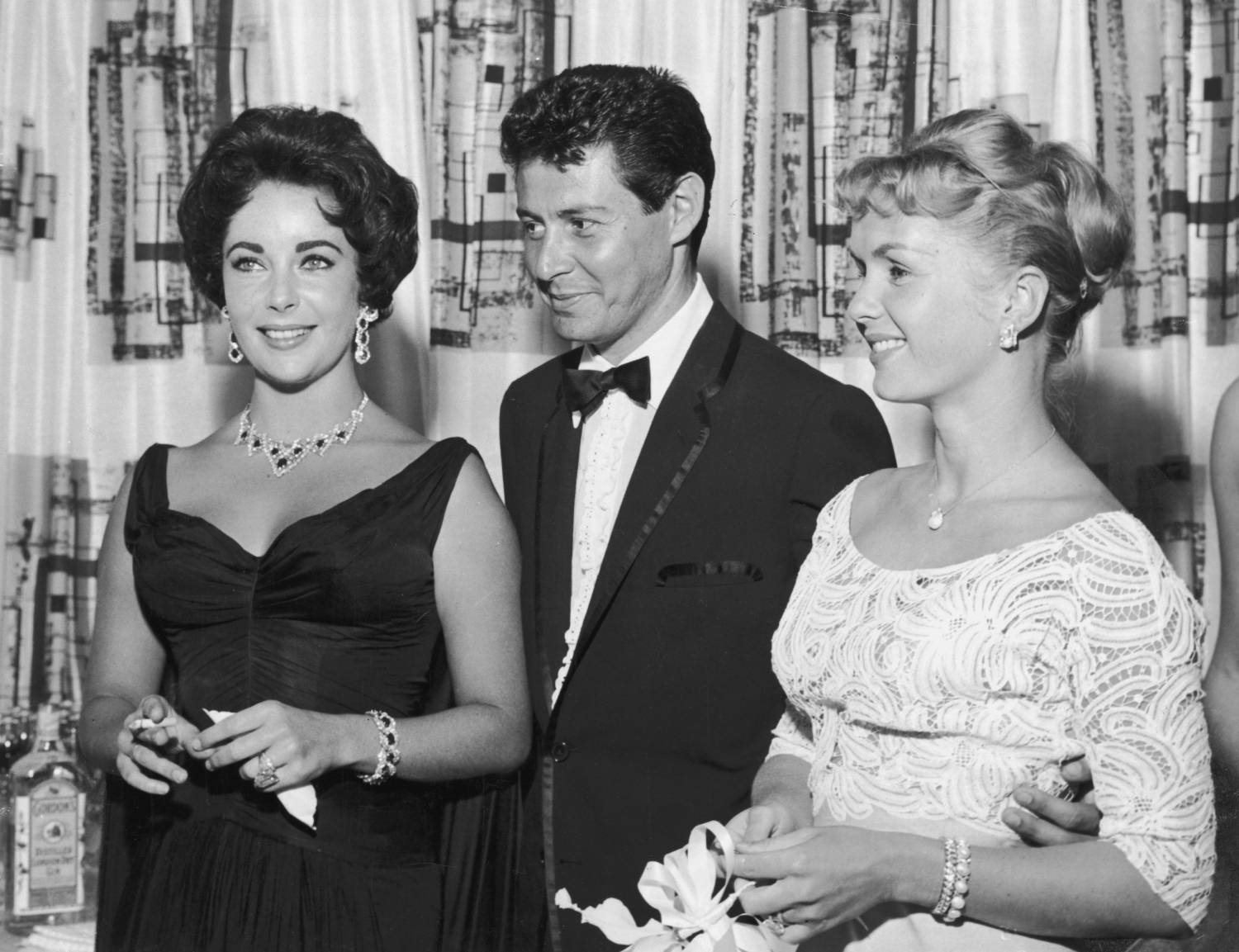 RELATED: Debbie Reynolds vs. Eddie Fisher: Who Had the Higher Net Worth When They Died?
Eddie Fisher affected Debbie Reynolds and Elizabeth Taylor's friendship
Taylor married her third husband, producer Mike Todd, in 1957. By that time, the two couples were already a unit. Reynolds and Taylor's friendship resulted in Fisher and Todd becoming friends, and the four famous faces ran in the same social circles. Reynolds and Fisher were even the matron of honor and best man in Taylor and Todd's wedding, and they named their son after the producer.
Fisher and Reynolds had been married for three years and had two kids (the late Carrie Fisher and her younger brother, Todd Fisher) when Todd's sudden death singer changed their lives forever. Reynolds urged Fisher to go comfort the widowed Taylor, and in her grief, she and Fisher began an affair that would take Hollywood by storm.
Fisher's reputation was ruined by the affair, and it ended Reynolds and Taylor's long friendship. Karma came back around in 1961, when Taylor started filming Cleopatra in Rome. On set, she and co-star Richard Burton began their even more infamous affair, and Fisher and Taylor were divorced by 1964.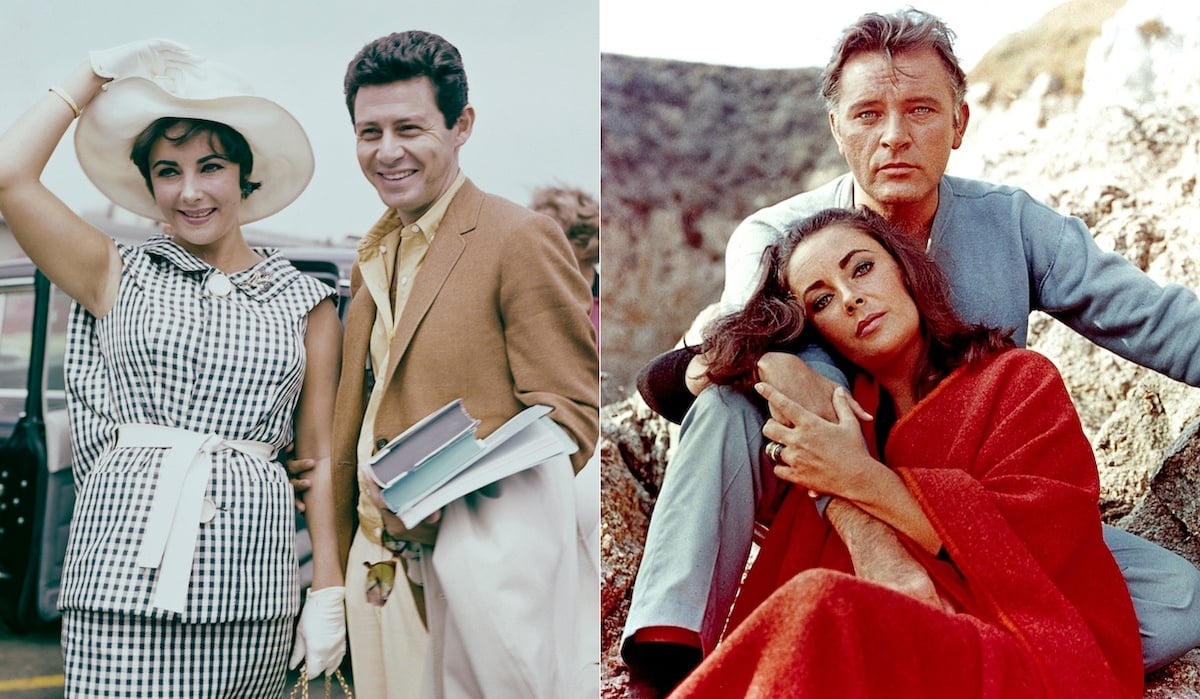 RELATED: Debbie Reynolds Was Warned Not To Marry Eddie Fisher by Another Hollywood Icon
When did Debbie Reynolds and Elizabeth Taylor make up?
Reynolds and Taylor didn't reconcile after Fisher and the Oscar winner's split. But in 1966, fate stepped in and forced them together.
Reynolds had boarded the trans-Atlantic Queen Elizabeth cruise ship when she saw a bevy of bags being loaded on board. She asked who they belonged to, and they were Taylor's.
"I almost changed my mind and didn't go," Reynolds once recalled of that moment, according to People.
Reynolds (who was married to Harry Karl at the time) was determined not to let this ruin her trip, so she sent Taylor a note in secret telling her to meet her in her stateroom. Over drinks, they finally addressed the scandalous affair that changed not only their lives, but also Carrie and Todd's. Reynolds said:
"At that time, in my cabin, before we went to dinner, we both made our little [amends]. I said, 'Why in the world would you want him anyway?' She said, 'Well, I don't know why I did it, and I certainly was wrong. But look what I have now!' I said, 'Well, lucky you!' And that's how that got over."
From that point on, their friendship was restored. Decades later, their bond proved to still be strong. Taylor and Reynolds were both in Manhattan on Sept. 11, 2001, after attending the same Michael Jackson concert the night before. When Taylor learned Reynolds was alone in her midtown hotel room that morning, she sent a car to bring the Singin' in the Rain star to her own hotel suite.
According to Todd's 2018 memoir My Girls: A Lifetime with Carrie and Debbie, Reynolds and Taylor collapsed into each other's arms and cried once reunited.
"It was like someone—not just someone, but Elizabeth Taylor—had thrown Mom a life jacket," Todd wrote. Reynolds and Taylor stayed friends until Taylor's death in 2011. She left her dear friend some of her precious jewelry in her will.