Debbie Reynolds Thought Her Third Husband Wanted To Kill Her for Insurance Money: 'I'd Married the Devil'
Debbie Reynolds once said she "married very poorly." The late star was married three times in her life, and each one came with their fair share of struggle.
Her first marriage to singer Eddie Fisher (Carrie Fisher's father) ended in scandal when he left Reynolds for Elizabeth Taylor. Her second husband was a "gamble-holic" who spent millions of her money, and the third, well, was a man she called "the devil" whom she once thought was going to kill her.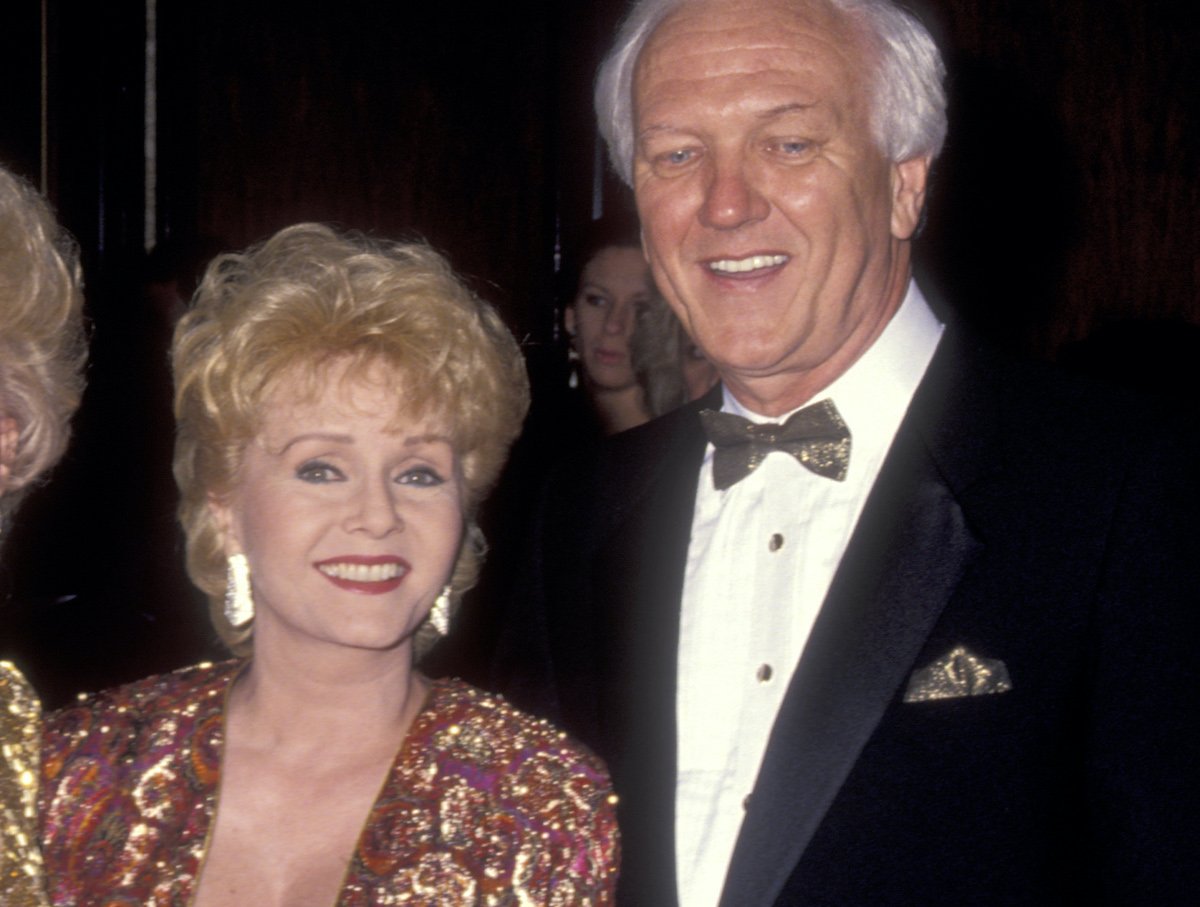 Debbie Reynolds and Richard Hamlett were married from 1984 to 1996
Richard Hamlett was Reynolds' third and final husband. They wed in 1984, and she divorced the real estate developer in 1996 after an affair and bankruptcy.
While her divorce from her first husband was an "insane tabloid feeding frenzy," her marriage to Hamlett was even worse. In her 2013 memoir Unsinkable, the Unsinkable Molly Brown alum didn't mince words in her description of her ex.
"I'd married the devil," she wrote.
One dark anecdote in the memoir detailed the night her and Hamlett's Las Vegas hotel opened. (The hotel eventually went under, throwing Reynolds into bankruptcy.) Reynolds performed at the hotel on opening night, and Hamlett reportedly walked out of the show halfway through. A bit odd for a husband to ditch his wife's performance during the grand opening of their $2 million business venture.
Hamlett disappeared for a day and a half, and then finally reappeared in his and Reynolds' room looking like he had just had sex. (He was, in fact, having an affair with a woman from his home state of Virginia.) As Reynolds detailed in her book, she confronted her husband, who had a "look in his eyes [that] scared me."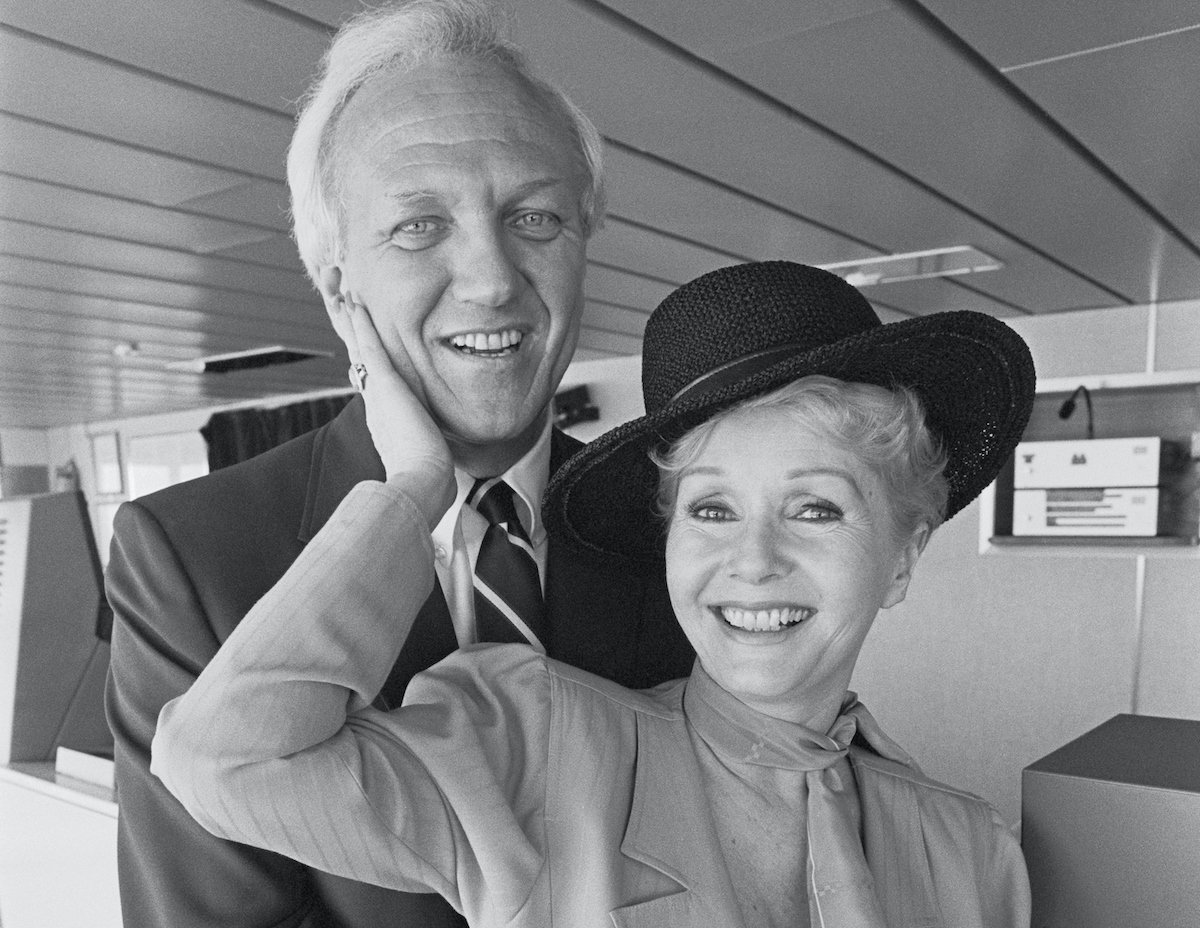 RELATED: Debbie Reynolds Was Warned Not To Marry Eddie Fisher by Another Hollywood Icon
Debbie Reynolds thought Richard Hamlett would push her off the balcony of their Las Vegas hotel
During this scary conversation, Reynolds said that Hamlett insisted they talk on the balcony of their room, which was on the 12th floor.
"Why did he seem so intent on getting me out to the balcony, which is only about 3 feet wide—not enough room to have a friendly conversation?" she wrote. "Was he thinking about my million-dollar life insurance policy with him as a beneficiary? I could practically see the dollar signs floating above his head."
"I was sure he was going to toss me off the balcony," Reynolds continued. "One shove and all his troubles would be over. I pictured myself plummeting twelve floors to the pavement."
The Singin' in the Rain alum avoided the perceived threat by surrounding herself in luggage on the shelf of her closet until he left the room. Following this incident, Reynolds unsurprisingly decided to divorce. She arranged to meet with Hamlett at a café to discuss their settlement, and then he revealed what she suspected.
"I'm in it for the money," he told her, according to Unsinkable. "I'm not leaving. You'll never get rid of me. You can't get rid of me. I control everything. It's all in my name. You're just a figurehead. You're nothing. And I don't love you."
Sorry, man, but Princess Leia's mom wasn't threatened easily. They did divorce, and then she spent the rest of her life being unapologetically critical of the man.
As she told The Daily Beast in 2011, "I'm waiting to read that somebody runs him off a cliff somewhere."