Debbie Reynolds Was 'The Last To Find Out' About Elizabeth Taylor and Eddie Fisher's Affair- 'It Left Me Shattered'
Debbie Reynolds's life turned upside down in 1958. Her husband, Eddie Fisher, informed her that he planned to file for divorce. The singer then left Reynolds for her close friend and fellow actor, Elizabeth Taylor. At the time, Reynolds and Fisher had two small children- Carrie Fisher and Todd Fisher.
Before he opened up about the affair, Reynolds shared that rumors regarding his relationship with Taylor soon took over Hollywood.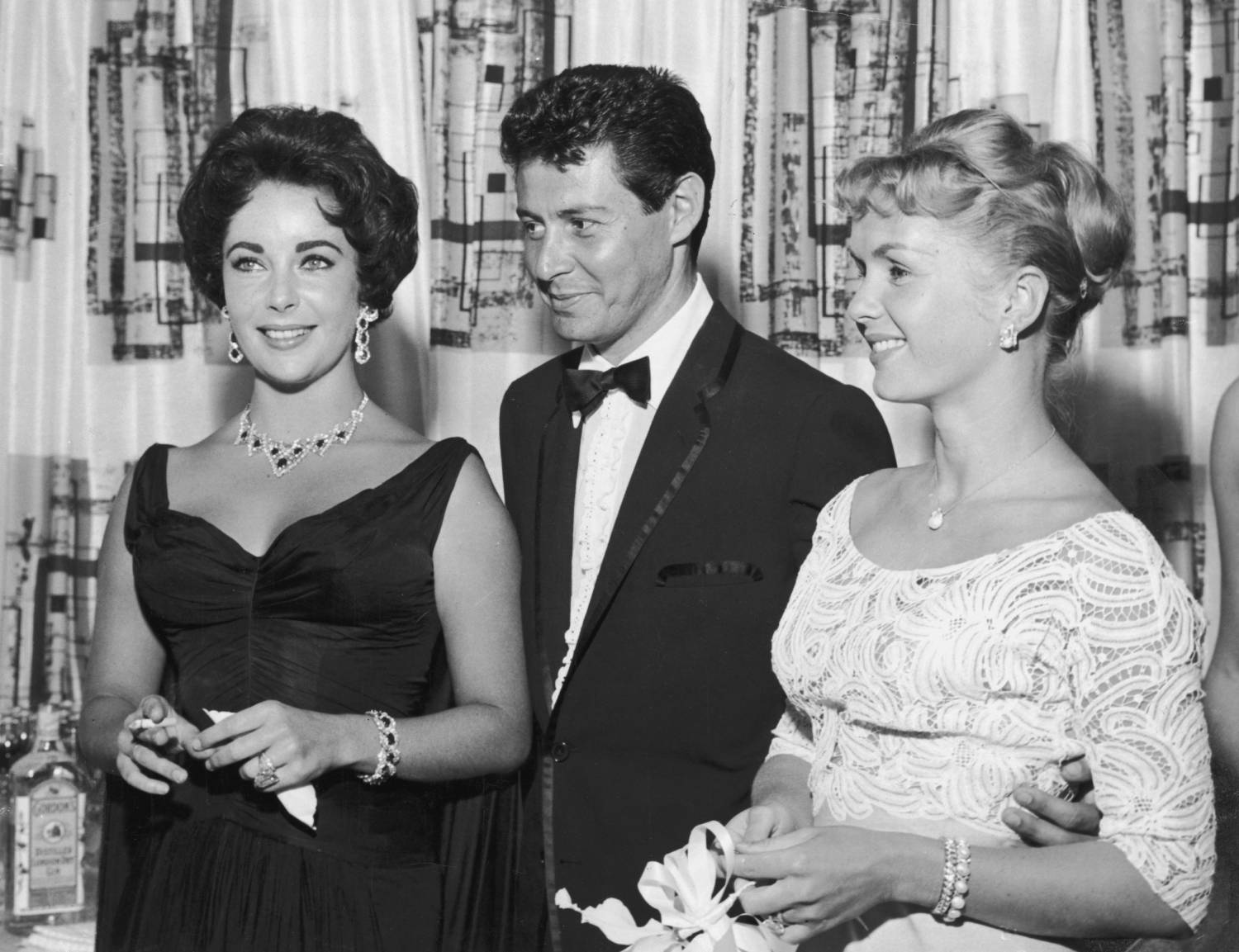 Debbie Reynolds once believed she was 'happily married' to Eddie Fisher
Reynolds and Fisher met after their agents set them up in 1952. They were both at the top of their careers, as Fisher had multiple songs that became hits. Additionally, Reynolds gained notoriety for her role as Kathy Selden in Singin in the Rain.
RELATED: Carrie Fisher's Brother Said Elizabeth Taylor and Eddie Fisher Were 'Vilified' During Their Marriage
Once they got married in 1955, Fisher and Reynolds became known as "America's Sweethearts." Soon after they exchanged vows, Reynolds gave birth to Carrie. Two years later, the couple welcomed Todd into their family. 
"We, at that point in our marriage, were happily married. We had a wonderful son daughter," Reynolds told Entertainment Tonight in 1988. "But, obviously, I was incorrect about that, you know? Again, that was my viewpoint. I was happy, I was in love, but obviously, he was not."
How Debbie Reynolds found out about Eddie Fisher and Elizabeth Taylor
In 1958, things between Reynolds and Fisher started to change. That February, Fisher's best friend, Mike Todd, died in a plane crash. Todd was married to Taylor, who Reynolds first met in high school. When Fisher learned the news, he went over to Taylor's house to console her. Reynolds initially didn't think anything of them spending time together.
"We were all the best of friends, so there's nothing wrong with that," Reynolds said.
RELATED: Debbie Reynolds Once Called Eddie Fisher Elizabeth Taylor's 'Replacement'
Soon after Fisher began frequenting Taylor's home, rumors about their relationship surfaced. Reynolds said people within the entertainment industry would whisper about her marriage at multiple events. She discovered at a dinner party that people knew about Fisher's affair before she did. Eventually, Reynolds confronted Fisher while he was staying in New York with Taylor. 
"'I was the last to find out about the affair. There had been hints in the papers, and I had noticed that when I turned up at functions or parties on my own, my friends were whispering," Reynolds told The Daily Mail. "Although I didn't want to find out the truth, I had to face up to it. Even so, it was a great shock to find them together. It left me shattered."
Why Debbie Reynolds waited for a year to divorce Eddie Fisher
When Fisher decided to fess up to his wrongdoings, he asked Reynolds for a divorce. He claimed that he and Taylor were in love and wanted to start a family. Reynolds said she was deeply affected by her husband, saying that he fell in love with another woman. 
"I was a virgin when I married Eddie, but Elizabeth had been married three times," Reynolds said. "I was devastated because I had two children."
RELATED: How Carrie Fisher Tried To Impress Her Father, Eddie Fisher
Not only was Reynolds heartbroken by her divorce, but she also said it challenged her religious beliefs. She admitted that ending her marriage wasn't her choice. However, Reynolds didn't want to get in the way of her ex-husband's happiness. 
"I was very religious, so I didn't believe in divorce, but they laid guilt on me that I was keeping them and true love apart," she said. "So, I finally let Eddie off the hook. I told him to go."