Who Is Demar Jackson From 'The Bachelorette'? Tayshia Adams' Contestant Will Make Your Heart Spin
When Bachelor Nation's Chris Harrison introduced The Bachelorette Season 16 cast, the host promised Demar Jackson would become a quick fan-favorite. But the contestant hasn't received much screen time, even after the Clare Crawley and Tayshia Adams switch-up. So who is Demar from The Bachelorette? Here's what you should know about the 26-year-old spin instructor.
Who is Demar Jackson from 'The Bachelorette' Season 16 with Tayshia Adams and Clare Crawley?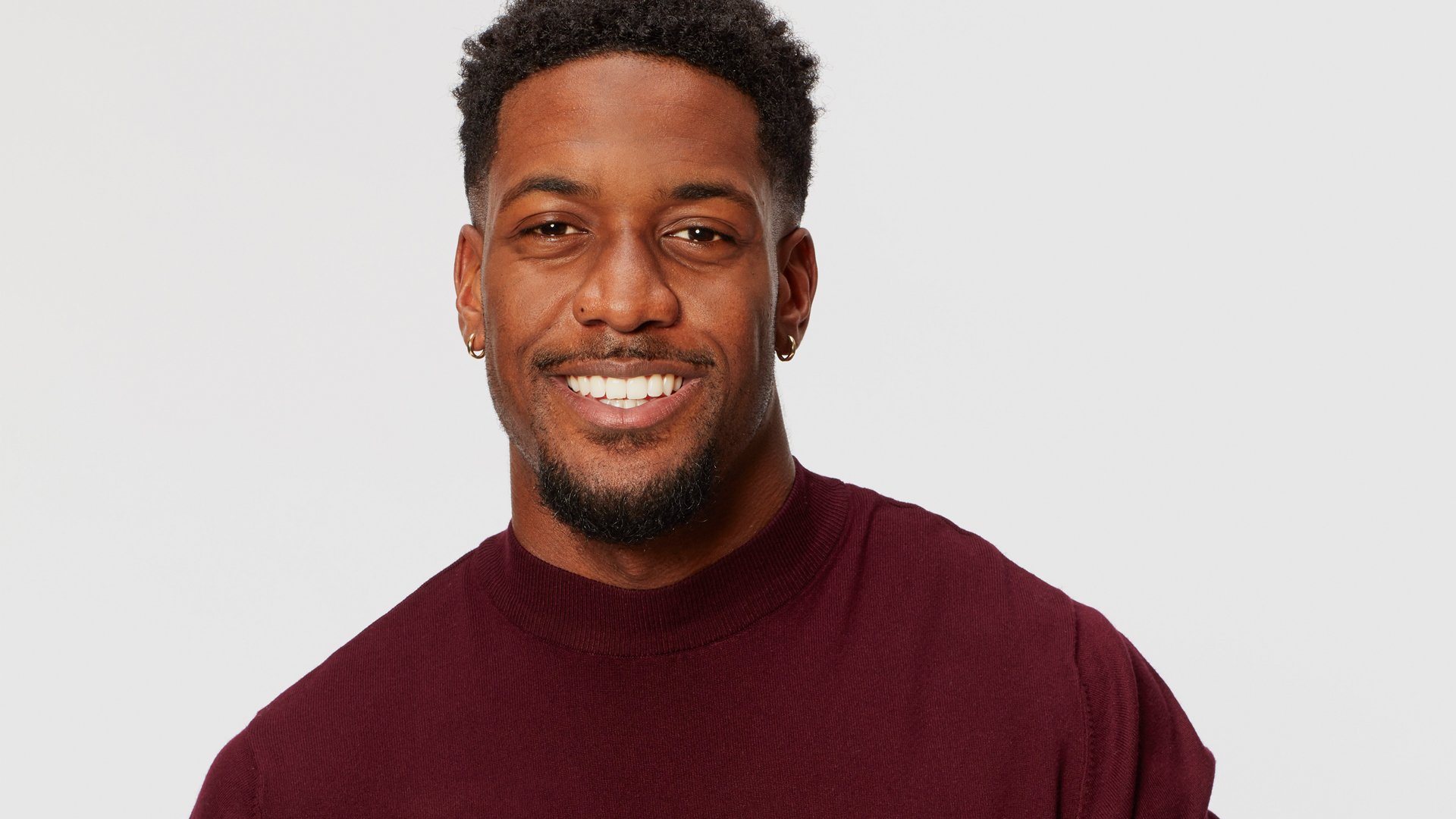 According to Demar's Bachelorette profile on ABC.com, the 26-year-old works as a spin cycling instructor in Scottsdale, Arizona. Demar also hopes to become a DJ on the Las Vegas Strip one day. Now, will the new reality star make his dreams come true with his perfect match by his side? Bachelor Nation fans will just have to wait and see. But in a deleted scene from The Bachelorette premiere, Demar hinted he was ready for the next step in his life.
"Spinning is a lot like love," Demar said at the time. "You saddle up with your favorite person. Hold them tight, put everything into it. Your heart rate is going to spike. There will be peaks and valleys. And hopefully, by the end, you have enjoyed the ride together."
He later added, "Yes, I think I'm ready for love, ultimately, because it all comes back to why we're here, to begin with. It's to find love. We were made to love, be loved, and show love. The one thing that I'm missing is someone to take this ride with me. So if I'm able to find that now, that'd be great, and I'd love to have it. "
That said, it doesn't look like Demar is willing to date any of his clients — and for good reason. "I wouldn't go for anybody who's in my class," he said in the intro clip. "That could be a bad thing later on if it doesn't work out."
Demar pokes fun at his 'Bachelorette' journey on Instagram
As mentioned, Harrison promised The Bachelorette fans that Demar was one to watch. The host described the contestant as a "great hype man" and someone who you want in your corner. 
"He's just an awesome guy, who has the energy …  for all of us on this show," Harrison said in September 2020. "He will be a Bachelor Nation fan favorite. He was a fan favorite of the crew, the producers, of all the guys in the house. He's a good hype dude. But he's got this great voice. He needs to be doing voice overwork. Just great baritone. But Bachelor Nation you're going to love Demar."
Now, we're well into The Bachelorette Season 16. Viewers haven't seen much from the contestant, aside from a few comments here and there. But Bachelor Nation fans can find Demar on Instagram (@djfromsocal), where his personality truly shines.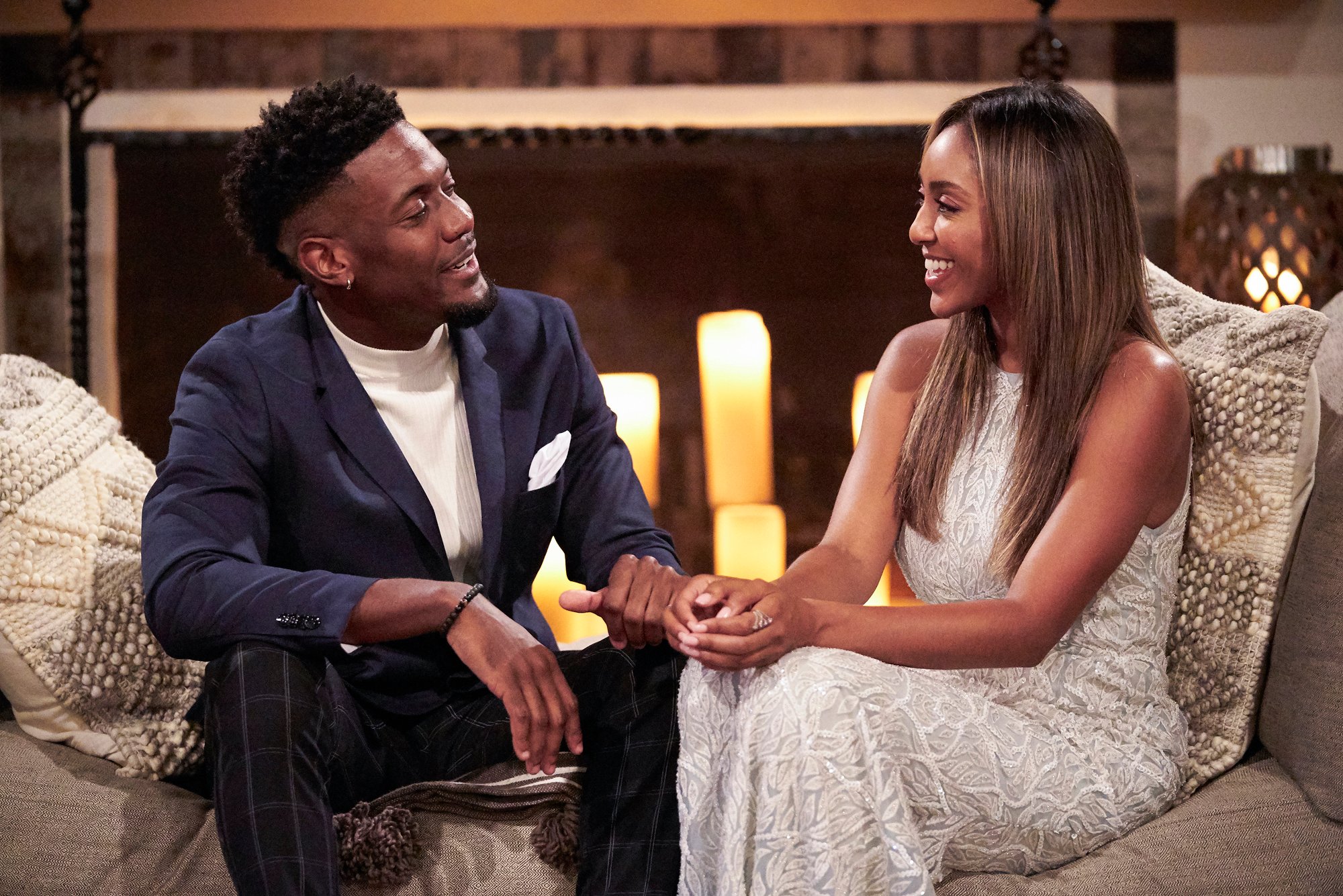 Demar's Instagram feed is filled with fun photos that will seriously make you want to join his spin class. But within the past few weeks, the reality star has been promoting his Bachelorette journey, from his parachute entrance to Adams' arrival. Demar even made fun of his lack of screen time — and the rest of the cast — in a hilarious TikTok video. 
Whatever happens to Demar on The Bachelorette Season 16, it certainly seems he's making the most of his time. So stay tuned. The ABC reality series airs on Tuesday nights on ABC.
Check out Showbiz Cheat Sheet on Facebook!