Demi Burnett Just Said She 'Deeply Regrets' How She 'Talked About' Blake Horstmann on 'BIP'
Demi Burnett roasted Blake Horstmann on 'Bachelor in Paradise.' Now, she's reaching out for a serious apology following a tweet he wrote.
Bachelor fans can't wait to see how Peter Weber's season ends. And once he chooses the woman he wants to spend the rest of his life with, it's time for past Bachelor and Bachelorette hopefuls to hit the beaches of Mexico on Bachelor in Paradise. During Season 6, we saw plenty of love, heartbreak, and drama. And we can't forget that Blake Horstmann was at the center of a lot of it.
Horstmann may have made some mistakes, but he recently took to Twitter to explain that he felt bullied by castmembers and the producers of BIP. After fan-favorite Demi Burnett saw the tweet, she extended an olive branch and further apologized for her on-screen actions. Here's what Burnett just said about her "deep regret" regarding her on-screen behavior toward Horstmann.
Demi Burnett thought Blake Horstmann was selfish and manipulative on 'Bachelor in Paradise'
Horstmann didn't have his finest moments during Season 6 of BIP. Prior to the season starting, he had relations with both Kristina Schulman and Caelynn Miller-Keyes at Stagecoach Festival. Not only did this lead to a ton of tension between Horstmann and both of these women, but Miller-Keyes was particularly hurt, as she felt Horstmann "ghosted" her prior to the show. This then prompted Horstmann to release personal texts between him and Miller-Keyes to "clear his name," though this came with severe backlash from the public.
Burnett wasn't a fan of Horstmann on BIP either. "He wants to have like, five pieces of cake and eat all of them," People reports Burnett told Tayshia Adams and Miller-Keyes on the show. She also added that she thought Horstmann was "very calculated."
"I don't think that's character traits of a good person is being selfish and manipulating people's feelings. I don't think that he deserves the grace that he's been given," Burnett added.
Blake Horstmann tweeted about being bullied on the show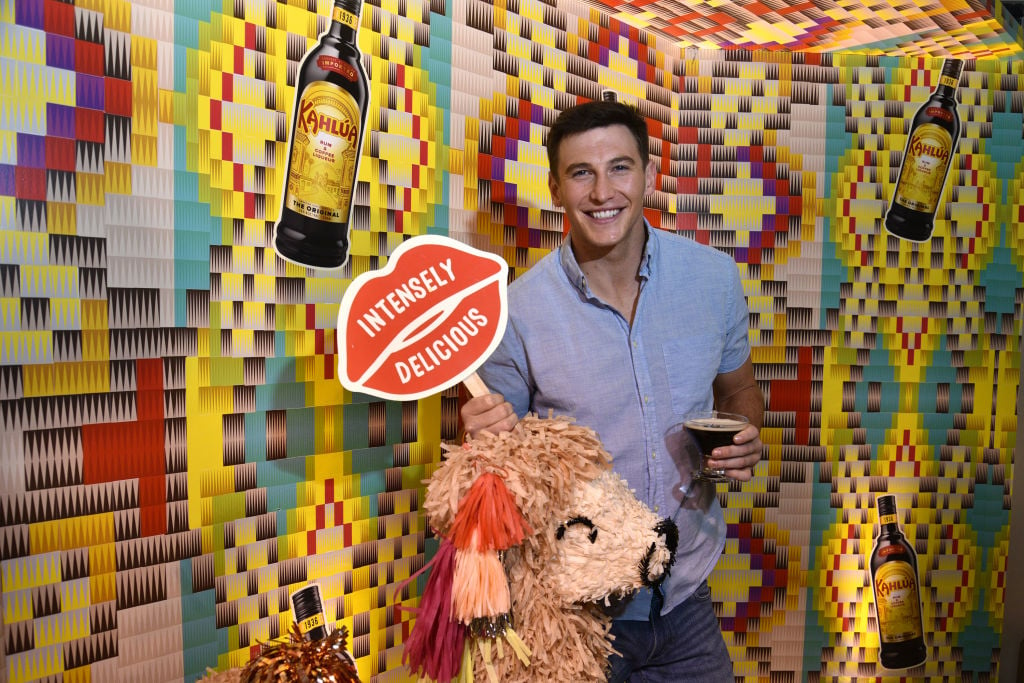 Weber's Women Tell All special didn't go exactly as many anticipated. Toward the end of the special, former Bachelorette Rachel Lindsay took to the stage to talk about the online bullying the ladies on the show experience from the outside world. She shared hurtful, racist, and sexist messages she and other women on the show received to try and bring awareness to the issue.
After the segment, Horstmann took to Twitter to share his own experiences with bullying. And he noted that "people from BIP" and "producers" had a hand in the hate.
"Loved the message from Rachel last night! Unfortunately messages like that are too common. Frustrating seeing people from BIP and producers act like they didn't bully me for an entire season. Told things like I was a 'terd that won't flush', 'ugly' etc. #practicewhatyoupreach," Horstmann tweeted.
Burnett told Horstmann she's 'extremely sorry' for her actions
Burnett saw Horstmann's tweet and shared a public apology for her behavior toward him on BIP.
"I know I've said it several times, and you've forgiven me, but I'll say it again. I am extremely sorry for how I talked about you on BIP," she tweeted. "I thought things were funny when they weren't. I took it too far. I deeply regret the things I said and I hate that I hurt you."
To that, Horstmann responded with empathy and understanding.
"I know Demi. And I know what that environment does to people," he responded. "We have talked about that as well. I know this tweet took guts too so thank you. There's a reason we are still friends."
Fans loved the exchange, too.
"A wholesome, mature exchange that isn't modeled enough— let alone on twitter or the Bachelor franchise," a fan commented back to Burnett and Horstmann. "Thank you for being the change."
It doesn't look like we'll be seeing Horstmann or Burnett on Bachelor in Paradise in 2020. But we're glad they can remain friends despite their rocky past.
Check out Showbiz Cheat Sheet on Facebook!