Demi Burnett Told Instagram She Can't Stand Peter Weber's Season of 'The Bachelor'
There's always a ton of drama on The Bachelor, and Peter Weber's season doesn't disappoint. It's tough to say who the frontrunners are so far, as the main focus for the season appears to be on which girls are acting deceitfully toward Weber. And if there's anyone who can find out the true intentions of the women in the house, it's Demi Burnett.
Burnett got her start on Colton Underwood's Bachelor season and later attained more fame for having the first openly-gay relationship on Bachelor in Paradise. And now that she has plenty of Instagram followers, she's letting them know her real feelings regarding Weber's season. Here's what she said on her Instagram Story about the show — and it's not positive.
Peter Weber's 'Bachelor' season is already one of the most dramatic yet
We're hoping Weber finds true love on The Bachelor, as the point of the show is to follow his journey through romance to find his one true match. But this season has been completely derailed by drama among the contestants.
Hannah Brown's appearance in the beginning threw Weber off right from the start, as it's clear he still has feelings for the Bachelorette he knew and loved. Then, his time that was meant for getting to know the women wasn't well spent on many of the dates. Victoria Fuller's one-on-one was wasted talking about her famous ex, Chase Rice. And the women ganged up against beauty queen Alayah Benavidez after believing she wasn't there for the right reasons.
Producers may think fans want as much drama as possible, but they may have gone overboard.
"This is the worst season. I might have to stop watching. The drama is painful not entertaining. Please stop over- producing," a Reddit user said.
Demi Burnett thinks most of the women this season are on the show for fame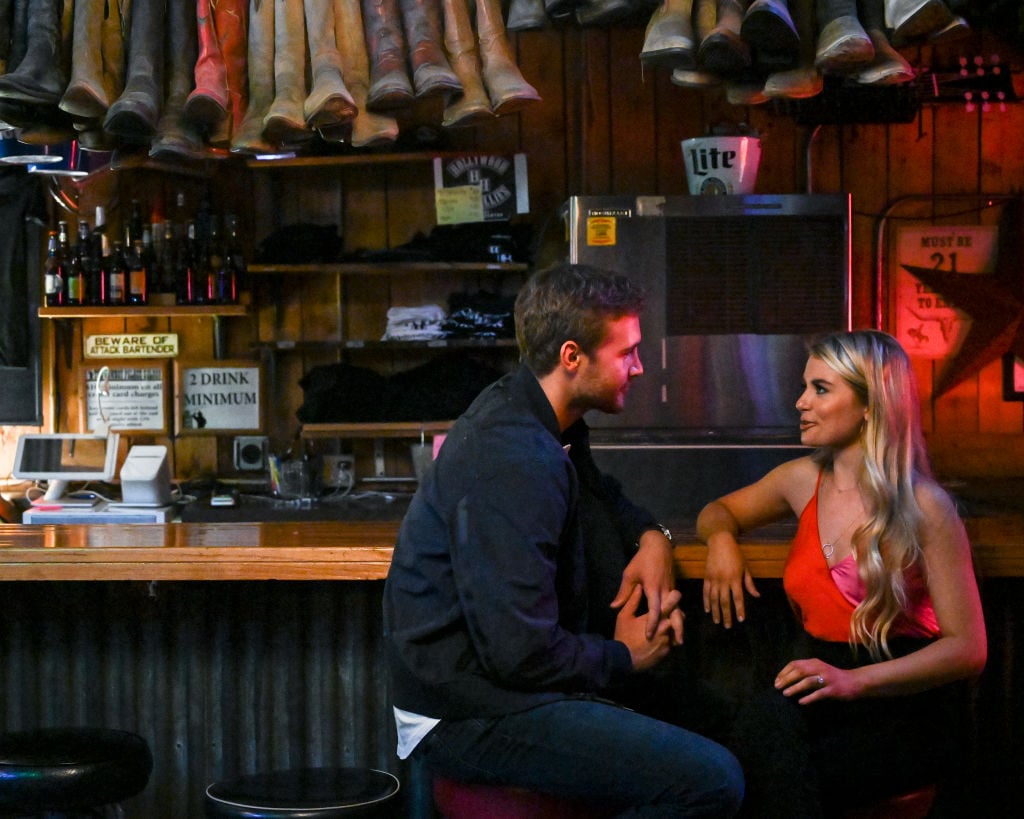 Burnett paid Brown's Bachelorette season a visit, so it's only fair that she visited Weber as well. The women appeared shocked to see her when she hosted one of the group dates involving pillow fights. And thanks to that date, Burnett got a chance to get a close look at the women fighting for Weber's love. Unfortunately, she thinks most of them aren't there for the right reasons.
"This group of women, I think, is the most obvious that every single person there is there to be on TV," Burnett said on the Bachelor Happy Hour podcast. And she then went on to explain that the pillow fight date got so intense that she was surprised no one was injured. She also called out Sydney Hightower as being one of the most intense and brutal during the challenge.
"I think that everyone was insecure and jealous. Everyone was really aggressive with the pillow fighting and stuff. I didn't really get a vibe from anyone like, 'I got this connection with Peter,'" Burnett added.
Burnett told Instagram she dislikes the season so far
Burnett has always been one for honest opinions. And she took to her Instagram Story to record her reactions as she watched Episode 5 of Weber's season.
"I do want to make some fun videos while I'm watching it," Burnett told her followers. And she continued her Story by mentioning different parts of the episode that came up, like when Weber broke a glass over his head and when Sydney Hightower got the one-on-one date.
"Yeah, I don't think I'm watching this date happen. I would rather cut my toenails than watch this date," Burnett added. And after a few more comments, she noted she was done watching the episode without finishing it completely.
"This season of The Bachelor reminds me of my high school volleyball senior year season," Burnett added. "Like, after my class graduated, it became s***. And this is what's happening."
Despite disliking the season, we're betting Burnett will keep up with the drama and remark on it to her fans. And we can't wait to see what she says next.
Check out Showbiz Cheat Sheet on Facebook!