Demi Lovato's Favorite Thing About Being Single Is Empowering — 'I Am OK With Myself and Loving Myself'
Demi Lovato is a former Disney Channel star, a woman who has risen to fame not only for her powerhouse singing voice but for her ability to always be open and honest with her fans. Lovato has gone through a number of ups and downs over the years, but she continues to rise to the top, remaining true to herself and regularly opening up about her struggles with mental health, depression, and body image issues. Recently, Lovato opened up about her relationship status, giving her fans another reason to admire the talented young star.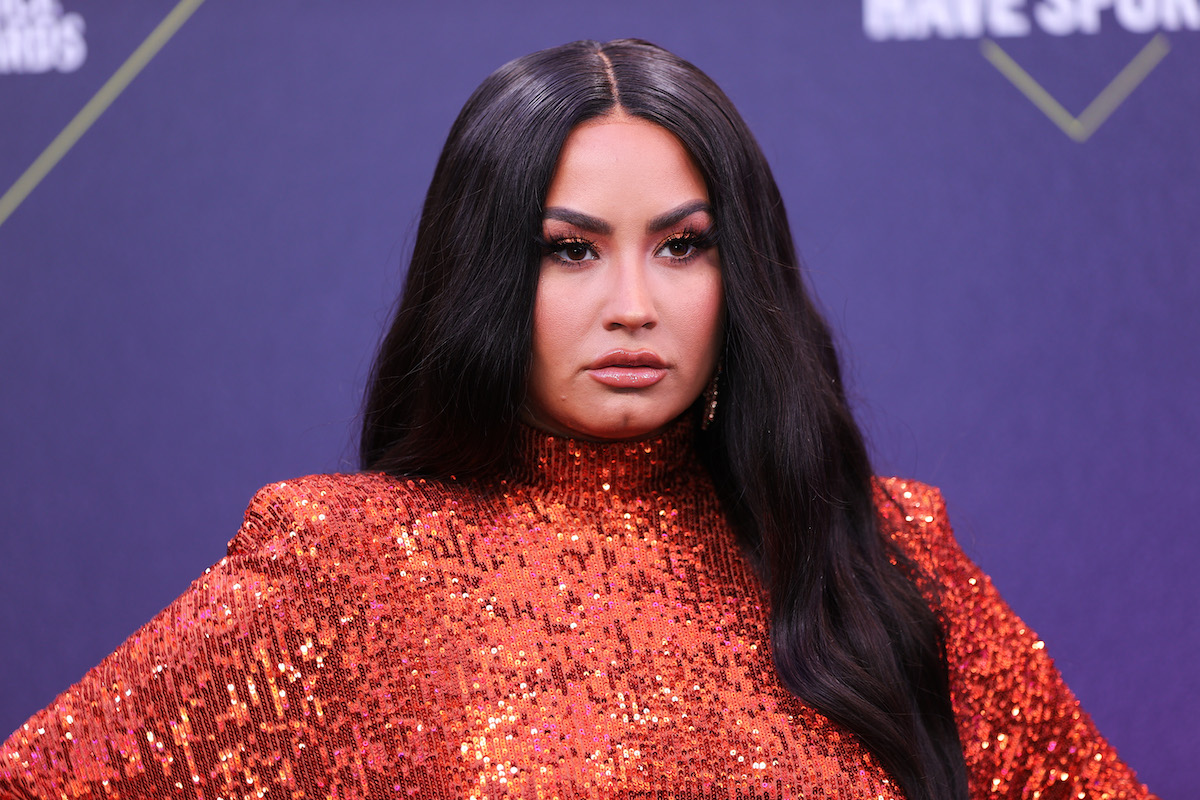 What is Demi Lovato best known for?
Lovato was born in New Mexico in 1992. Raised primarily in Texas, Lovato was playing several instruments fluently by the time she was 10 years old.
Around that time, she started taking singing and dancing lessons, and in 2002, Lovato was cast in the popular children's TV series Barney & Friends. Lovato's star quickly began rising, and over the next several years, she appeared in multiple television projects.
In 2008. Lovato released her debut album, Don't Forget. Critics praised Lovato's strong voice and vocal range, and the young star began to focus more heavily on her musical career.
Many fans know Lovato for her work in the TV series Sonny with a Chance, in which she starred from 2009 until 2011. She has also worked as a host and mentor on several popular singing competition shows, including the wildly popular series The X Factor USA.
Still, it is for her music that Lovato is best known — she has earned several awards, including five People's Choice Awards and an MTV Video Music Award. 
Who has Demi Lovato dated?
Lovato's love life has long been a subject of public fascination, especially among her fanbase. Early on in her career, Lovato was linked to fellow young stars like Cody Linley and Alex DeLeon. She even reportedly dated Trace Cyrus (Miley Cyrus's brother) and Joe Jonas.
Still, it wasn't until 2010 that she really formed her longest-lasting romance, with actor Wilmer Valderrama. Lovato and Valderrama dated for six years until breaking up in 2016.
Lovato's next serious relationship was with Austin Wilson, whom she dated in 2019 for a few months before breaking things off. Then, Lovato was linked to Max Ehrich. They even got engaged briefly before ending the engagement in a slew of controversy only 10 days after announcing it. Ehrich received backlash in the wake of their breakup for monetizing the split, with fans accusing him of taking advantage of Lovato and her fame. 
What did Demi Lovato say about being single?
These days, Lovato is single — but happily so. As the singer revealed in a December 2020 Instagram post, reports US Magazine, "the best part about being single is knowing that my happiness is coming from no other person than myself."
In an interview around the same time, Lovato admitted: "I think the most important thing that I've learned is how much I am OK with myself and loving myself. It wasn't until this year that I really started exploring the things that bring joy to my life in little ways."
No matter what the future holds for Lovato, it is clear that she has learned more ways to love herself, and that she is beginning to place even more value on her time.