Demi Lovato Is No Longer 'California Sober'—What Does That Mean?
Demi Lovato might have risen to fame as a singer/songwriter, but recent years have seen Lovato shift their focus to more of an advocacy role. While they still perform music, Lovato has made headlines many times over the past year for their work as a documentary filmmaker and LGBTQ+ rights activist.
In early 2021, Lovato shared an update on their sobriety journey, saying that they are "California sober" – and their revelations made waves, prompting some celebrities to slam their words. Recently, however, Lovato admitted that they are now fully sober, and many fans might have questions on what might have led them to change up their approach. 
Demi Lovato has had an eventful few years
People all over the world struggled through 2020, but Lovato had a number of notable ups and downs. In March 2020, Lovato was linked to Max Ehrich, and by July of that year, the two had announced their engagement.
Just two months after their engagement, Lovato and Ehrich ended the engagement, and while fans struggled to understand what went wrong, Lovato revealed that they are non-binary. In an interview, Lovato said that they wanted to come out publicly "because I know that there's someone out there that was dealing with the same thoughts that I was having." 
In the months since announcing that they are non-binary, Lovato has emerged as an advocate for the LGBTQ+ community. They have also talked openly about their journey to sobriety—and ruffling a few feathers in the process. 
Demi Lovato previously revealed that they are 'California sober'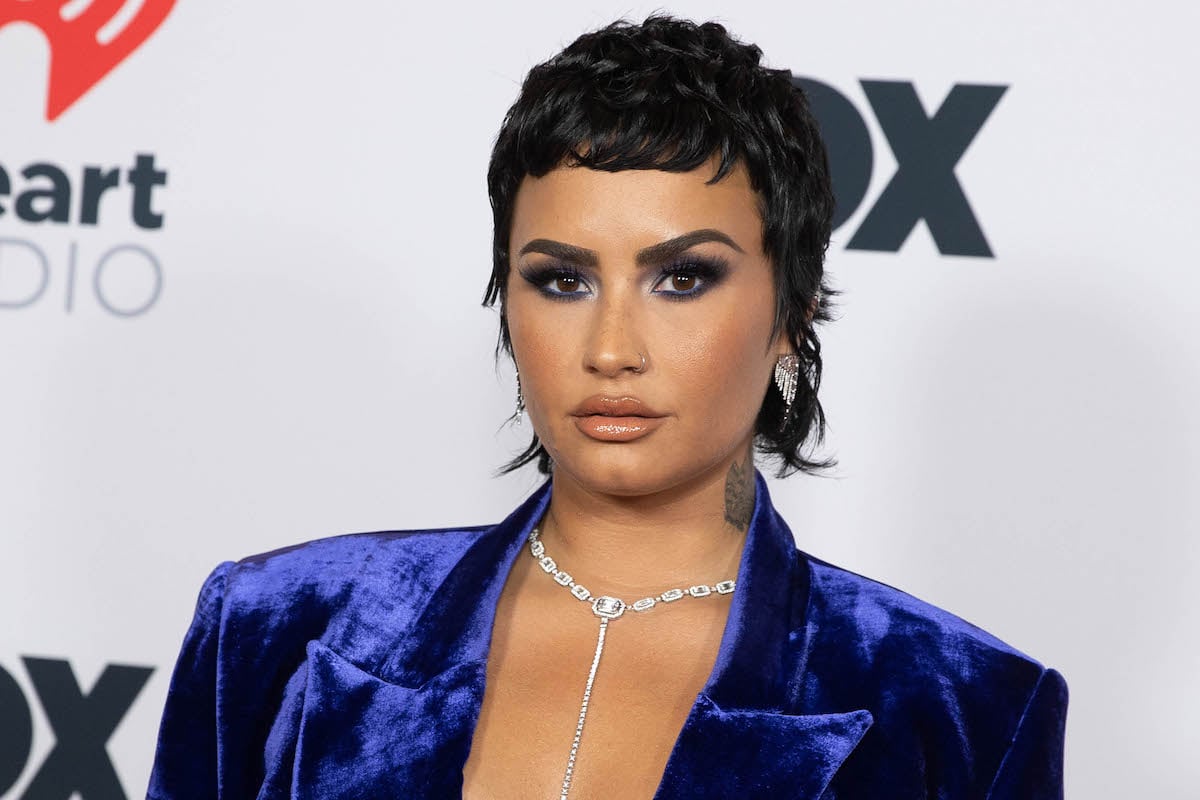 In a March 2021 interview, Lovato revealed that they are "California sober." Lovato said they indulge in marijuana and alcohol on occasion, although they did state, "I really don't feel comfortable explaining the parameters of my recovery to people, because I don't want anyone to look at my parameters of safety and think that's what works for them, because it might not." 
Some fans were confused by Lovato's admission since the few public figures have opened up about being "California sober" in the past. The phrase "California sober," according to Real Simple, refers to people who decide to quit consuming drugs and alcohol—with a few exceptions, most notably being marijuana. The publication notes that people might decide to label themselves as being "California sober" if they want to explore a more nuanced definition of sobriety, picking and choosing different substances that might work for them.  
What did Demi Lovato say about no longer being 'California sober'?
Several celebrities slammed Lovato publicly after they revealed that they were California sober.
Dancing With the Stars pro Cheryl Burke stated that she is "triggered" by Lovato's claim of being California sober, noting: "We take pride in [being sober]," Burke explained. "It's disrespectful to use the word sober when you're not sober." Ariana Grande's brother, Frankie Grande, also spoke out after Lovato's big news, saying "there is so such thing as California sober for me." Frankie Grande did say that he doesn't have a personal issue with Lovato, though he wishes that Lovato would have chosen their words more carefully.
Interestingly enough, in early December 2021, Lovato issued another statement on their Instagram, revealing that "I no longer support my 'California sober' ways. Sober sober is the only way to be." According to People magazine, Lovato made their announcement just one day after publicly mourning their late friend, Thomas Trussell III, who died of a drug overdose in 2019. Lovato's journey has been a public one, and they haven't always been met with acclaim – but their fans will certainly follow their evolution with interest.