Demi Lovato Said Ending Their Engagement to Max Ehrich Was the 'Best Thing That's Happened to Me'
Demi Lovato first rose to fame as an actor and singer, releasing hit songs like "Sorry Not Sorry" and "Skyscraper."
However, in recent years, Lovato has earned renown for their work as an advocate. Lovato regularly talks about their journey to self-acceptance, as well as their ongoing struggle with mental health and body positivity.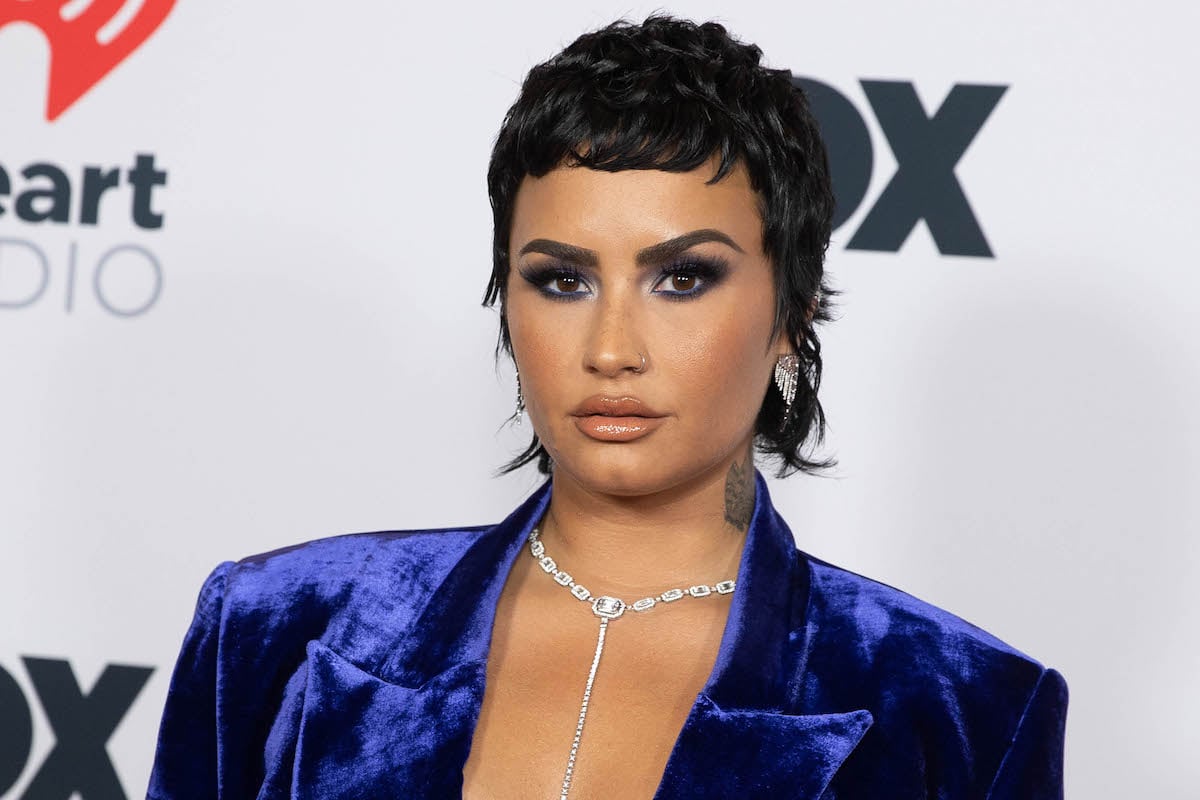 In an August 2020 podcast interview, Lovato opened up about their whirlwind relationship with Max Ehrich, and how it eventually led to their discovery that they are non-binary. 
How long did Demi Lovato date Max Ehrich?
Demi Lovato and Max Ehrich were first linked in March 2020, when the two started engaging in flirtatious exchanges on Instagram.
According to Glamour, by May 2020, Ehrich and Lovato made their debut as a couple in May of that year, when they appeared in Justin Bieber and Ariana Grande's music video for the song "Stuck With U." 
In July 2020, Ehrich and Lovato announced their engagement.
While some fans were concerned about quickly the romance seemed to be moving, Lovato shared gushing statements on their Instagram, writing:
"I've never felt so unconditionally loved by someone in my life (other than my parents) flaws and all. You never pressure me to be anything other than myself."
However, just two short months later, Lovato and Ehrich had reportedly called it quits, with both parties taking to social media to express sadness and frustration.
In the months since, Lovato has been open about the romance, talking about their own journey to realizing that they are non-binary.
What did Demi Lovato say about their coming-out journey?
Demi Lovato has since opened up about their short-lived romance with Max Ehrich, admitting in an August 2021 interview with The 19th (available to watch on YouTube) that the relationship ended up leading to a major realization. Lovato said,
"In the beginning, going into March of 2020, I was starting to identify as non-binary. And then I met someone and I got into this straight relationship, and that was great, but that led me to ignoring all the parts of myself that I didn't think were digestible for my partner at the time, who ended up becoming my fiance." 
The singer went on to detail,
"I mean, in hindsight, the dissolvement of that relationship was actually probably the best thing that's happened to me, because of what that led inside of myself. And when I said goodbye to that relationship, I also said goodbye to everything that was holding me back from being my most authentic self."
Lovato segued into the discovery of their non-binary identity, noting,
"I really started to identify with close friends and family as non-binary towards the end of last year. And yeah, it was the dissolvement of all things that had held me back from identifying as the person I do today."
Is Demi Lovato dating anyone now?
While Demi Lovato has been open for years about their gender fluidity, it's only recently that they were able to come out as non-binary, once their relationship with Max Ehrich ended.
Over the past couple of months, Lovato has been spending more time on causes they care about, including speaking out for mental health advocacy.
That has left little time for dating. While Lovato is seemingly single, they have been linked to Noah Cyrus, Miley Cyrus' little sister.
Still, Lovato hasn't spoken out about the possible romance, so it is very possible that the two are just good friends. 
As the months progress, it seems likely that fans will keep following Lovato's journey with a great deal of interest. After all, the singer has grown up in the public eye.