Demi Lovato's Breakup Song About Max Ehrich Is Reflective of Her Frustration With Ehrich Speaking Publicly About Their Split
The battle between Demi Lovato and Max Ehrich over the details of their breakup has begun. Their six-month relationship and even shorter engagement has the former couple giving different takes on how things are playing out publicly. Lovato's new song is reportedly due to her frustration over Ehrich's commenting on their breakup on public platforms.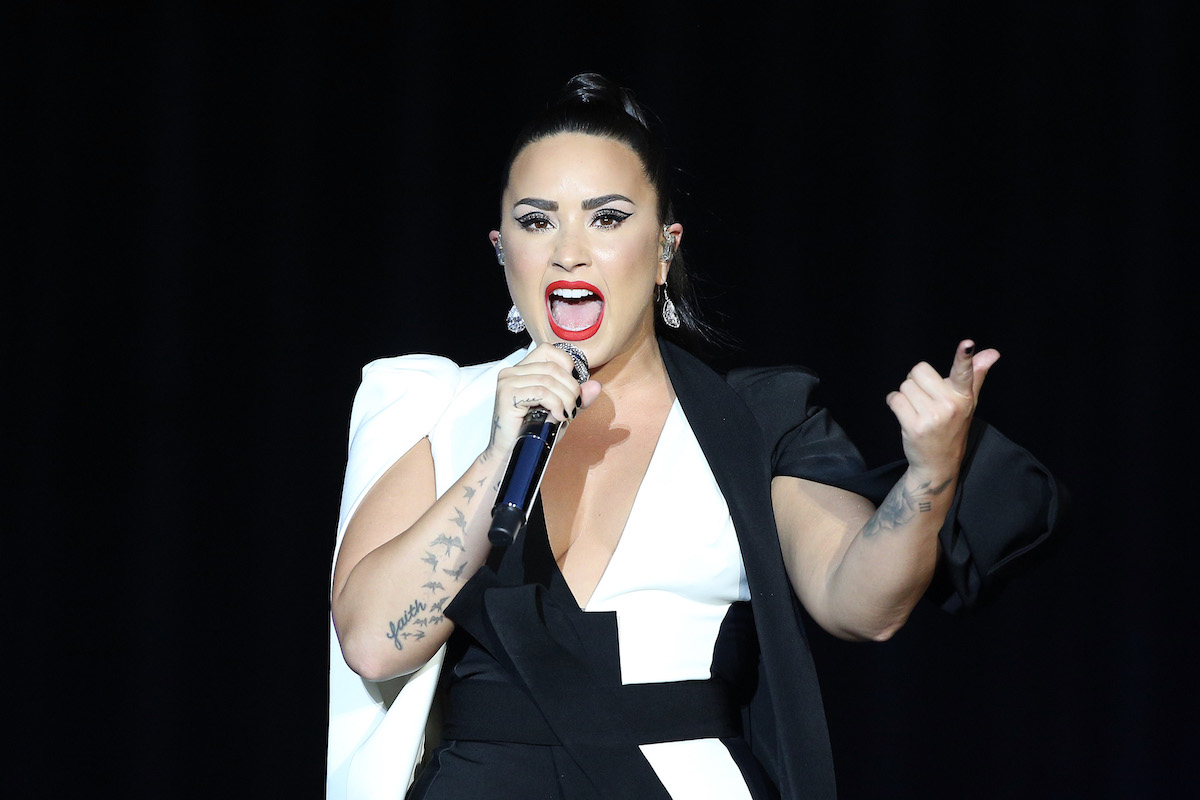 Demi Lovato and Max Ehrich's brief engagement
Lovato and Ehrich's love story began during the coronavirus quarantine. The two began dating in March 2020 and within four months, Ehrich popped the question during a surprise beachfront proposal and photoshoot. 
The engagement came just days before Lovato was set to celebrate her two-year anniversary of her overcoming her near-fatal overdose. The "Anyone" singer expressed her joy about Ehrich and beginning a new life with him on Instagram to her 93 million Instagram followers.
"When I was a little girl, my birth dad always called me his 'little partner' – something that might've sounded strange without his southern cowboy like accent," Lovato wrote in a post. "To me it made perfect sense. And today that word makes perfect sense again but today I'm officially going to be someone else's partner."
But just two months later, the couple split. According to sources, distance is the cause. Lovato lives in LA full-time. As quarantine bans began to lift and Ehrich left to film a project in Atlanta, the couple reportedly could not withstand the distance.
Lovato's camp alleges the split is amicable but Ehrich tells a different story. He claims he did not find out about their breakup via a private conversation between he and Lovato. Instead, he says he learned through the tabloid.
"Imagine finding out about the status of your relationship through a tabloid," People reports the soap opera star writes in a recent Instagram post to his stories. "While your [sic] in the middle of filming a biopic movie about a Pastor in a Christian Church whose intention of the film is to help people."
Demi Lovato's new song reportedly speaks about her and Max Ehrich's split
Lovato is not happy about how Ehrich is handling their breakup. She's pouring her emotions into a new song that insiders say is a direct response to Ehrich's comments.
TMZ reports that Lovato leaked her new single "Still Have Me" to her Twitter account. The song was allegedly recorded months ago but Lovato changed the lyrics in the aftermath of her breakup to reflect her current feelings.
In the song, Lovato sings, "All the highs and now just lows / But it doesn't even matter, cause I'd rather be alone / All my life disappeared and I'm laying right here while the silence is piercing … and it hurts to breathe."
She also sings, "I'm a mess and I'm still broken / I don't have much but at least I still have me / and that's all I need."
Sources tell TMZ Lovato's team is scrambling to get the song available on music streaming platforms, including Apple Music and Spotify. In the meantime, Lovato maintains her focus is on her career and continuing her path to healing.