Demi Lovato's Fiancé, Max Ehrich, Allegedly Hit On Ariana Grande, Miley Cyrus, and Bella Hadid in the Past
Demi Lovato's fiancé, Max Ehrich, is in hot water after tweets seem to show him hitting on a number of celebrities prior to his current relationship.
Demi Lovato has taken fans along for all of her ups and downs, and she's finally coming out on top. The star has been spending all of quarantine with Max Ehrich, and the two decided to take their whirlwind romance to the next level with an engagement after just a few months of dating. Fans are suspicious of Ehrich, though, as there seems to be evidence that he slid into celebrity DMs in the past.
Demi Lovato is ultra-serious about Max Ehrich
RELATED: Did Demi Lovato Meet Max Ehrich on Instagram? Fans Debate Their 'Anniversary'
Related post url: 
It seems it was love at first message exchange when it came to Lovato and Ehrich. According to Us Weekly, the two exchanged flirty messages in March 2020, and their romance has been strong ever since. By April, they were quarantining together due to the coronavirus (COVID-19) pandemic, and an insider expressed to the publication that the two were "getting really serious."
Since then, Lovato has gushed to her Instagram followers about her relationship with Ehrich. "I knew I loved you the moment I met you," she wrote in her post announcing her engagement. "It was something I can't describe to anyone who hasn't experienced it firsthand but luckily you did too." In other posts, she notes Ehrich never "pressures" her into being "anything" other than who she truly is.
Back in August 2020, Ehrich also posted a photo of him kissing Lovato with the caption, "words fall short baby. You light up this world & I am the luckiest man alive to call you my fiancée. I keep falling more in love with you & your pure heart & soul every moment."
Twitter evidence allegedly reveals Ehrich was hitting on a number of celebrities prior to Lovato
While Ehrich and Lovato are still going strong, many have noticed Ehrich appeared to be obsessed with Selena Gomez in the past. Multiple tweets surfaced showing Ehrich claiming he wanted to marry Gomez — and that's not the only celebrity he seemed to adore.
Elle notes fans have come out of the woodwork to show old tweets that Ehrich "liked" and commented on. According to the tweets, Ehrich commented, "my wife," on a photo posted by Ariana Grande. He also allegedly tweeted about Miley Cyrus and how he hoped she would "break" his "heart one day." And he also "liked" and commented on model Bella Hadid's photos.
Ehrich's biggest offense is certainly how he discussed Gomez, though. He took to Instagram Live to discuss how into her she was. "I think she's an extremely, extremely, extremely talented girl, and I've actually had a major crush on her since 2010," he said. "She's just like, she's an angel, and I love her, but on top of that, I respect her musically and I want to make music with her. Okay? I want to make a song with her and put out a song."
Lovato is slamming the rumors and now might elope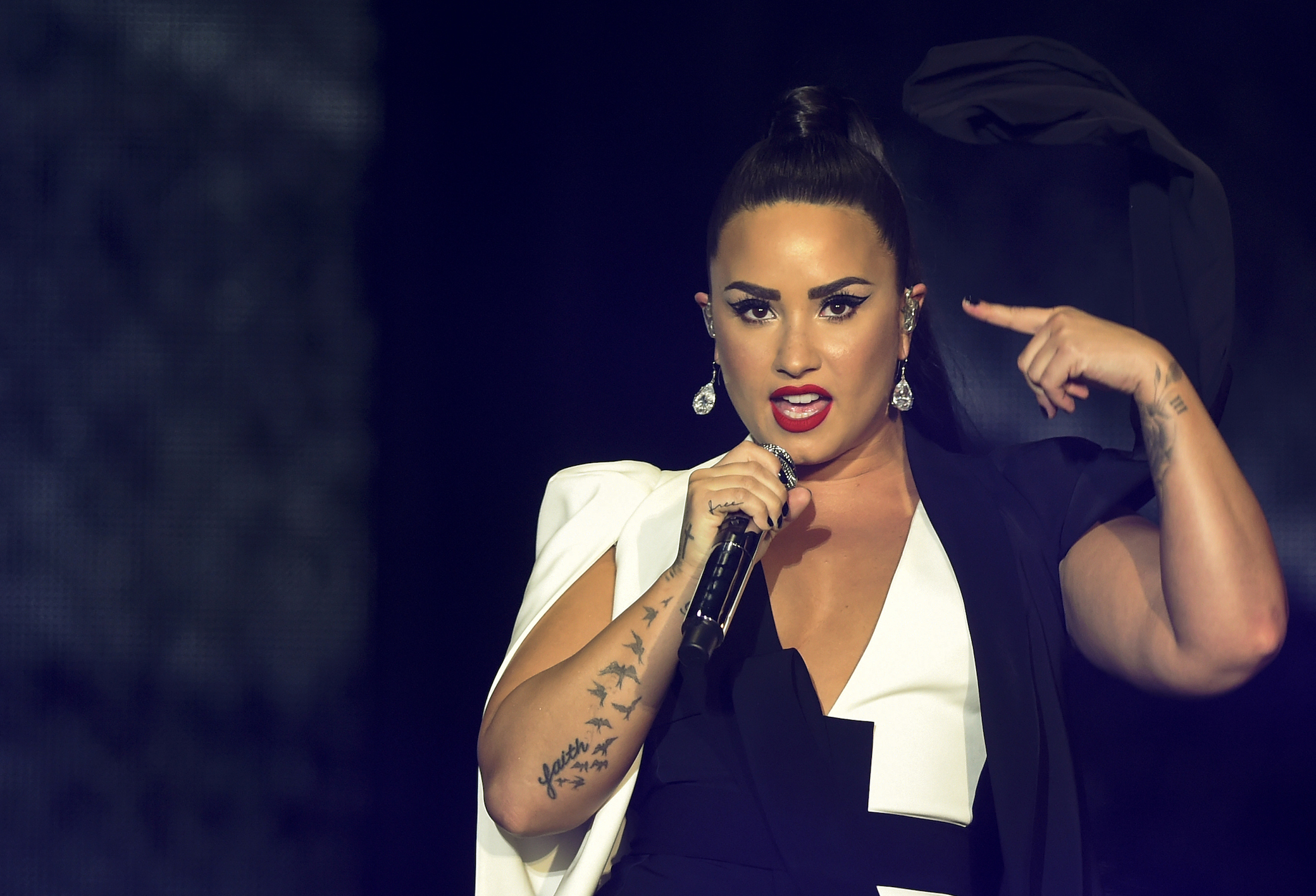 It doesn't seem like Lovato is concerned over what she's seen from Ehrich. She posted a statement asking everyone to lay off her relationship, and she even claimed some of the posts were fake. Now, it seems she might rush into marriage, as she stated she's willing to elope — though she said this prior to the current chatter regarding Ehrich's intentions.
"I have started looking at dresses, but the thing is with the pandemic, it's like on one hand, I would love to elope because my life is so public and I want to keep it sacred between me and him," she told Popcrush Nights, according to Cosmopolitan. "On the other hand, I want my friends and family to be there for a celebration, but I can't do that until the pandemic's over because it's not safe so it's like, what do we—do we do that [elope] in the meantime and then do that [a big wedding ceremony] later? It's all this planning."
We're not sure exactly how Lovato and Ehrich are handling the current drama or if eloping is still on the table. But we're sure we'll find out soon enough.
Check out Showbiz Cheat Sheet on Facebook!