Demi Lovato's Fiancé, Max Ehrich, Called His Ex-Girlfriend 'The Most Beautiful Soul' He's 'Ever Encountered'
Demi Lovato is madly in love with her fiancé, Max Ehrich, as the two have been going strong for months. While it seems like the couple's committed for life, a few unsettling tweets allegedly from Ehrich show Lovato isn't the first celebrity he's been into.
Aside from the current drama, Ehrich was also in a long-term relationship with actor Veronica Dunne. And after the breakup, Ehrich noted she had the most "beautiful soul" he's ever met. Here's what we know.
Demi Lovato's fiancé, Max Ehrich, has some questionable past behaviors
Lovato might be madly in love, but Ehrich's alleged past online activity is raising red flags. The two initially started exchanging flirty messages back in March 2020, and they're currently engaged and planning their nuptials. But it seems Ehrich had a serious crush on Selena Gomez prior to meeting Lovato.
"I think she's an extremely, extremely, extremely talented girl, and I've actually had a major crush on her since 2010," Ehrich stated in an Instagram Live video, according to Elle. "And I — my teenage self, like, said it in an interview as well so it's kind of been this ongoing thing but then like obviously I put it out on Twitter, and I didn't even realize that would catch like — that people would take that seriously."
Gomez aside, Ehrich also tried to capture the attention of Ariana Grande, Bella Hadid, and Miley Cyrus with his "likes" and comments. So far, Lovato seems unbothered by the news.
Ehrich once called an ex-girlfriend the 'most beautiful soul' he's ever met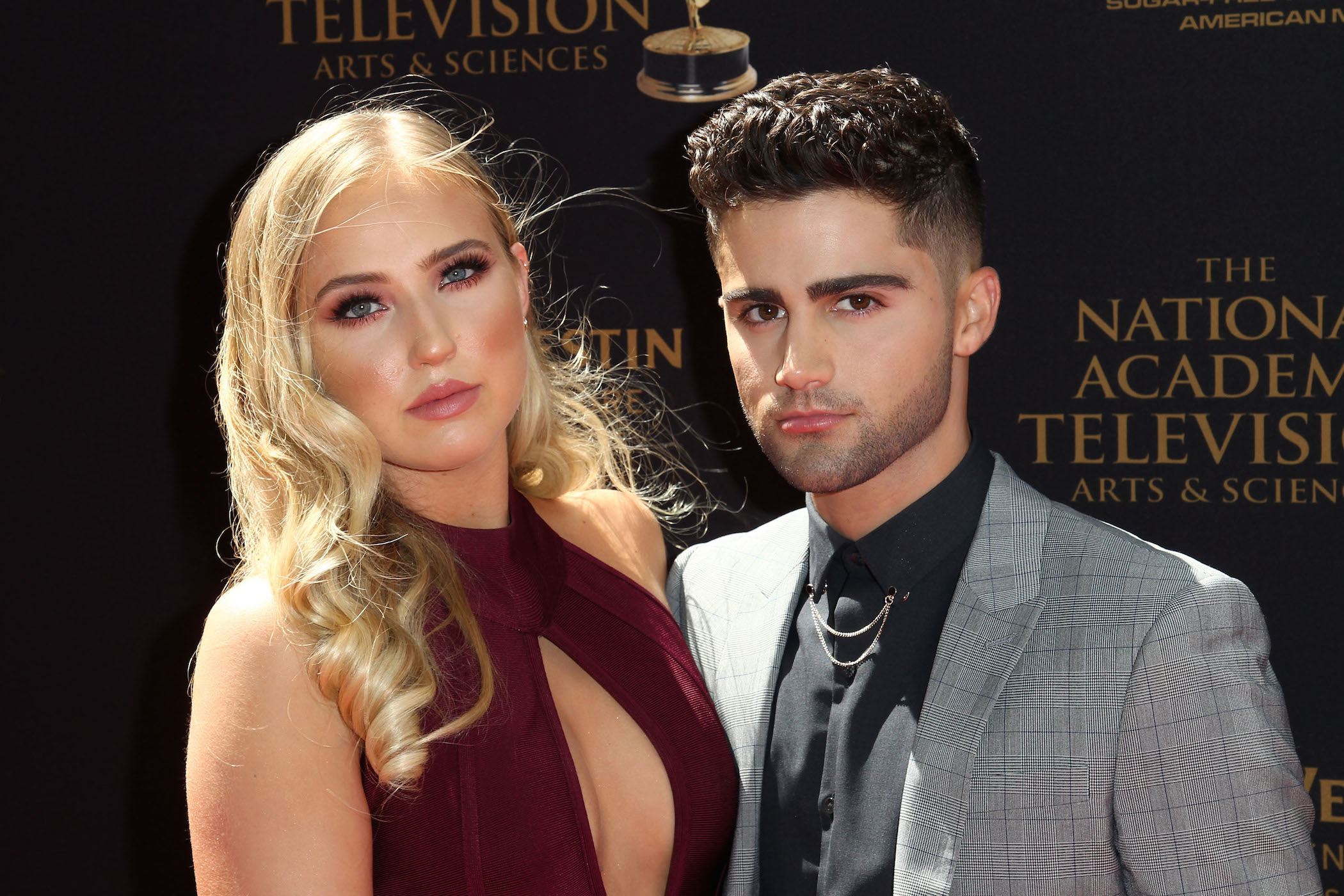 It seems Ehrich had a very serious relationship with Dunne back in 2017. While it looked like they were both happily in love, they split suddenly after three years together. According to J-14, the reasoning behind the split is unknown — but it was confirmed when Ehrich tweeted, "I am single."
After the initial tweet, he commented back to a fan who showed their support for him. "Thank you," Ehrich tweeted. "But just because you are single doesn't make you sad lol. Ya don't gotta be in a relationship to be happy. Inner love & peace."
It seemed like Ehrich still had a lot of feelings for Dunne after the breakup, too. "I had 3 years of a relationship with the most beautiful soul I have ever encountered," he tweeted, according to J-14.
Lovato is sticking by Ehrich's side no matter what
We're hoping for Lovato's sake that her relationship with Ehrich doesn't meet the same fate. Despite everything that's currently happening with the old tweets resurfacing, she's made it clear she's sticking by his side — though it does seem like her family and friends may be concerned.
"She is head over heels for Max and doesn't want to be heartbroken," a source told E! News. "She truly cares about Max and wants to think his intentions are genuine. People close to Demi have expressed that they are worried and are hesitant about Max."
We're wishing Lovato the best as she navigates these difficult waters. As for Ehrich — we're hoping he thinks Lovato is the most beautiful soul he's ever seen now that his relationship with Dunne is long over..
Check out Showbiz Cheat Sheet on Facebook!