Demi Moore Learned Ashton Kutcher Was Cheating on Her Through a Google Alert on Her Phone
Demi Moore and Ashton Kutcher shared a romance that unfortunately couldn't stand the test of time. Once the honeymoon phase had fizzled out, Moore and Kutcher grew distant with one another to the point where cheating and lies became a regular part of their marriage. And at one point, while the two were still together, Moore had to learn about Kutcher's affair through a Google alert on her iPhone.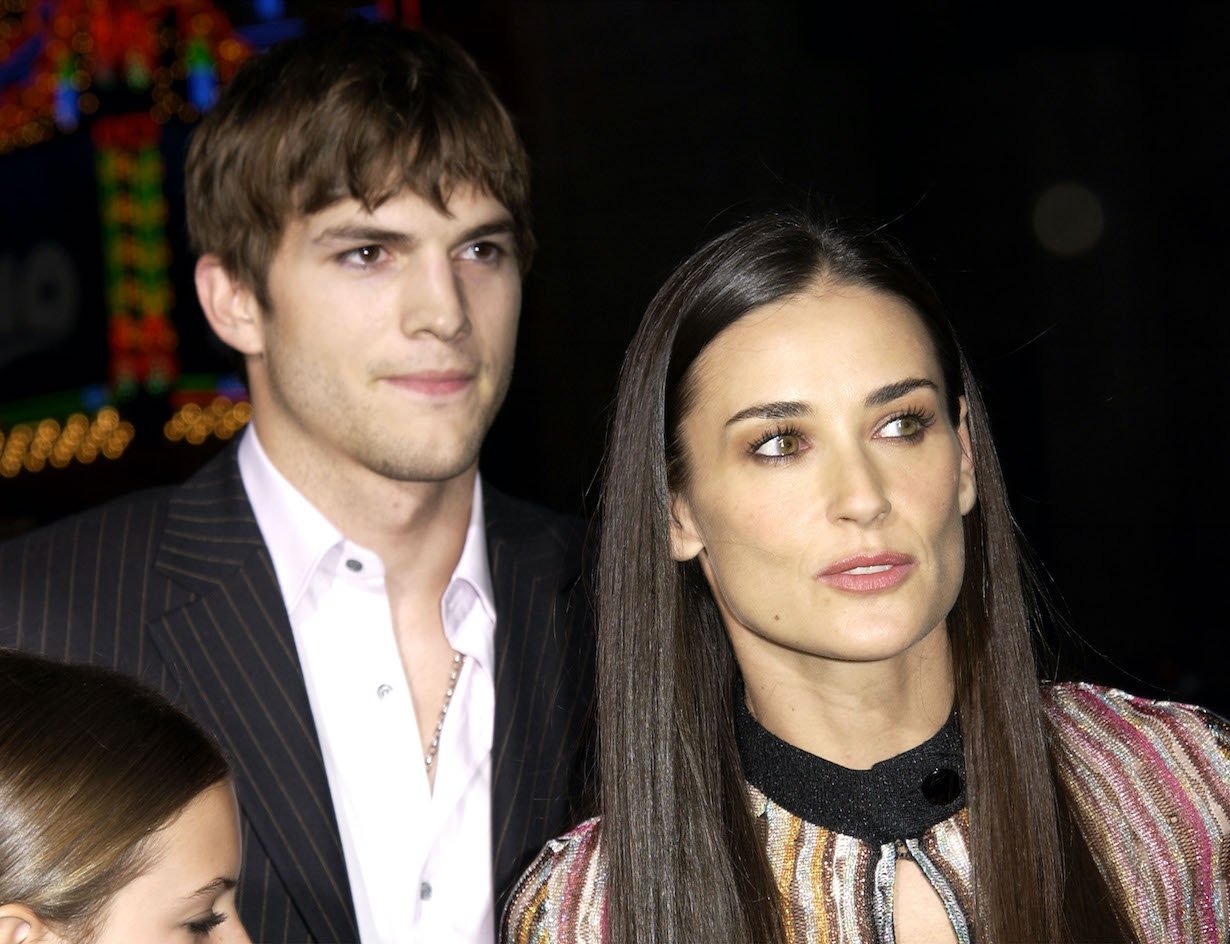 How did Moore and Kutcher meet?
According to Moore's memoir Inside Out, the two met at a dinner party back in 2003. Their first interaction occurred after Moore excused herself from dinner to call up her children and wish them goodnight. Kutcher, who had overheard the phone conversation, said, "That's the most beautiful thing I've ever heard."
After that moment, she says, "He changed from being a cute little player into someone deeply interesting."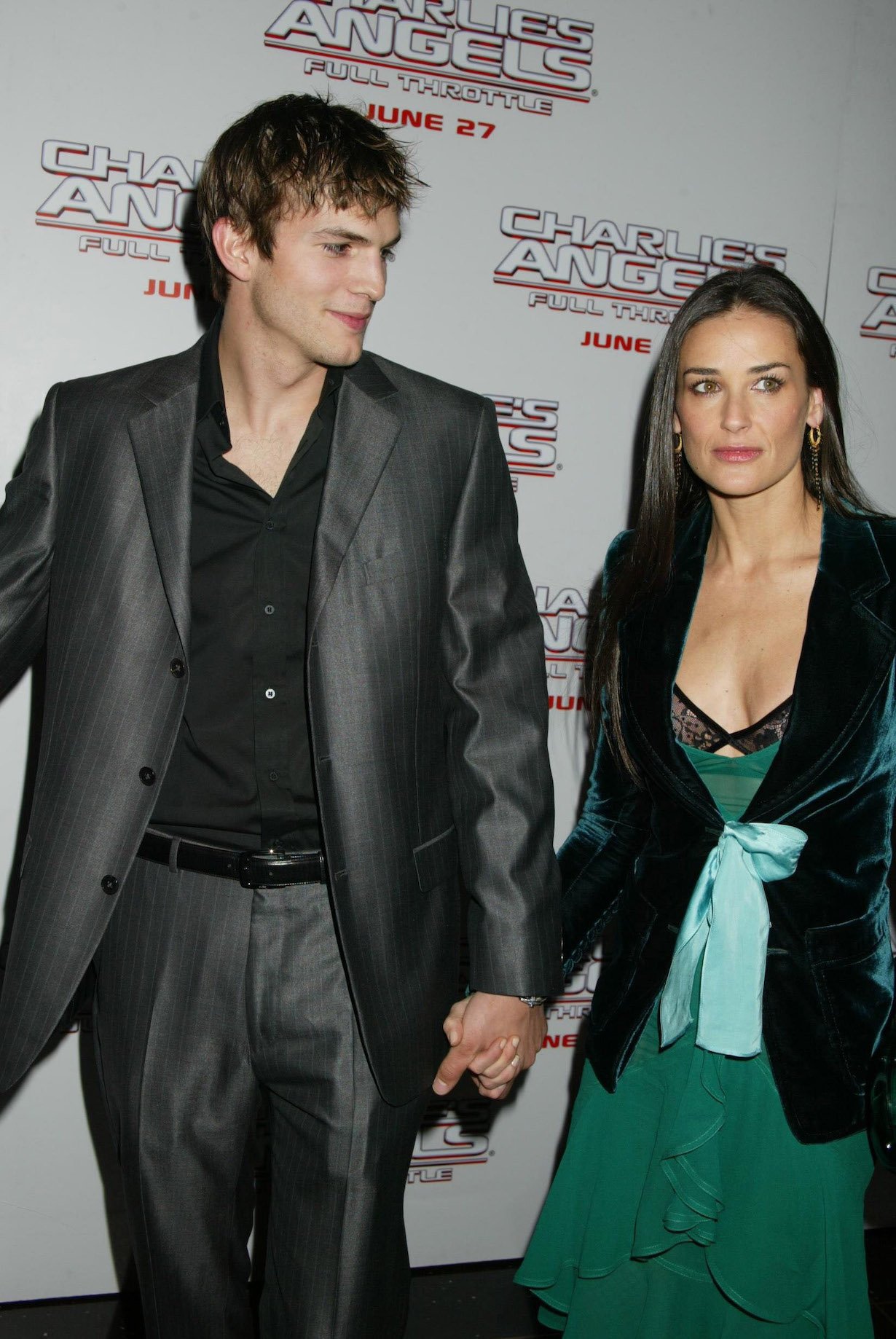 She writes in her memoir, "That night at dinner, it was like nobody else was there." The two began to discuss their life stories and instantly connected. "There was just an ease between us," she says, "a deep comfort- and a lot of electricity. It's not every day you meet someone with whom you feel both totally secure and totally stirred up."
When did things start going downhill for Ashton Kutcher and Demi Moore?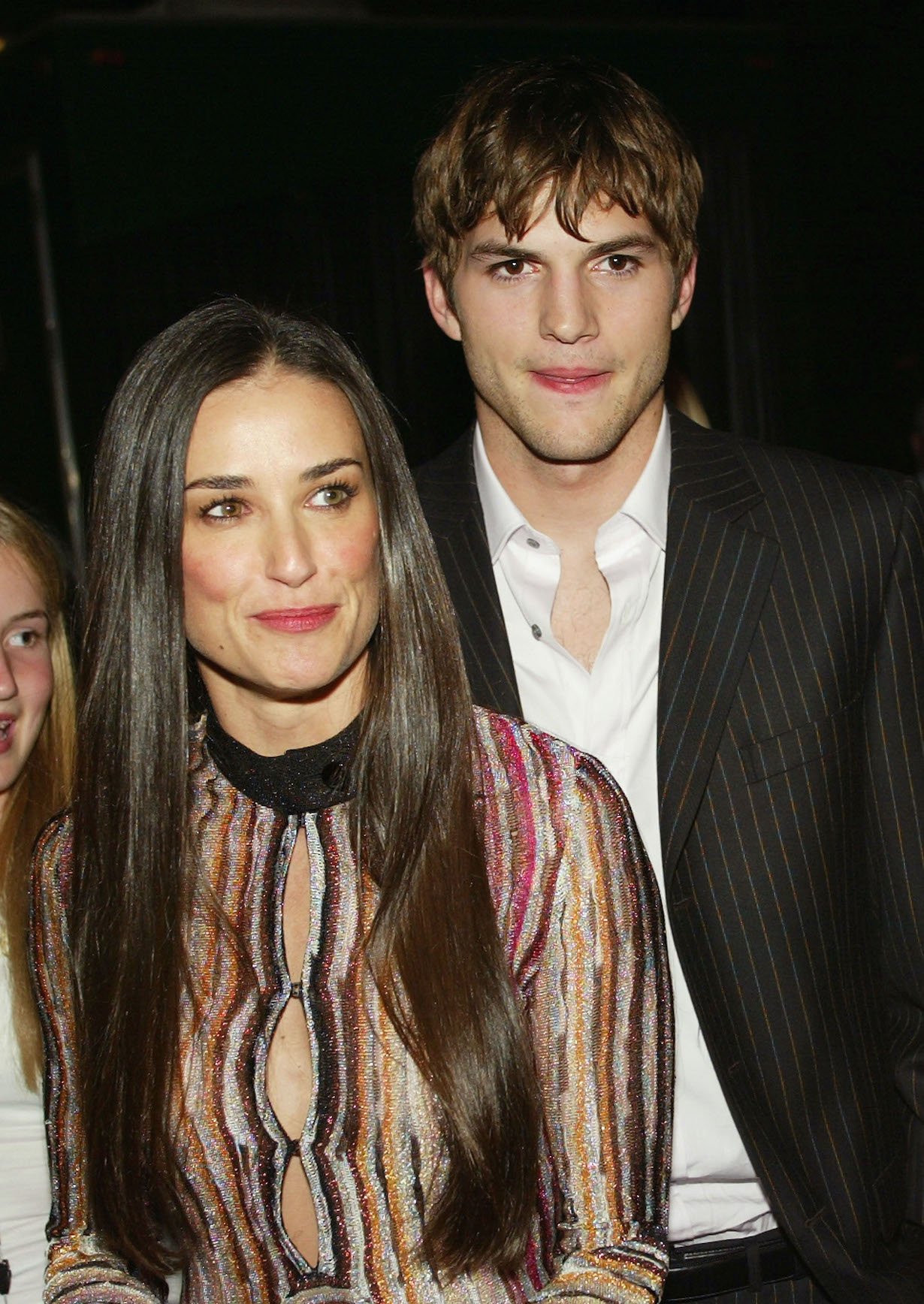 Their starry-eyed romance fizzled out once drinking came into the picture. Unfortunately, Moore was addicted to alcohol, yet she says Kutcher didn't believe in alcoholism. He instead thought it was all about moderation, and he encouraged his then-wife to drink.
Despite the St. Elmos Fire actor being nearly two decades sober at the time, she took up her husband's offer in order to be perceived as a "cool, normal girl."
But sadly for Moore, she says she has no "off-switch" when it comes to her drinking. And it wasn't until Moore's excessive drinking habits resurfaced that Kutcher began to look for a way out of their marriage.
Ashton Kutcher cheated on Demi Moore with a 21-year-old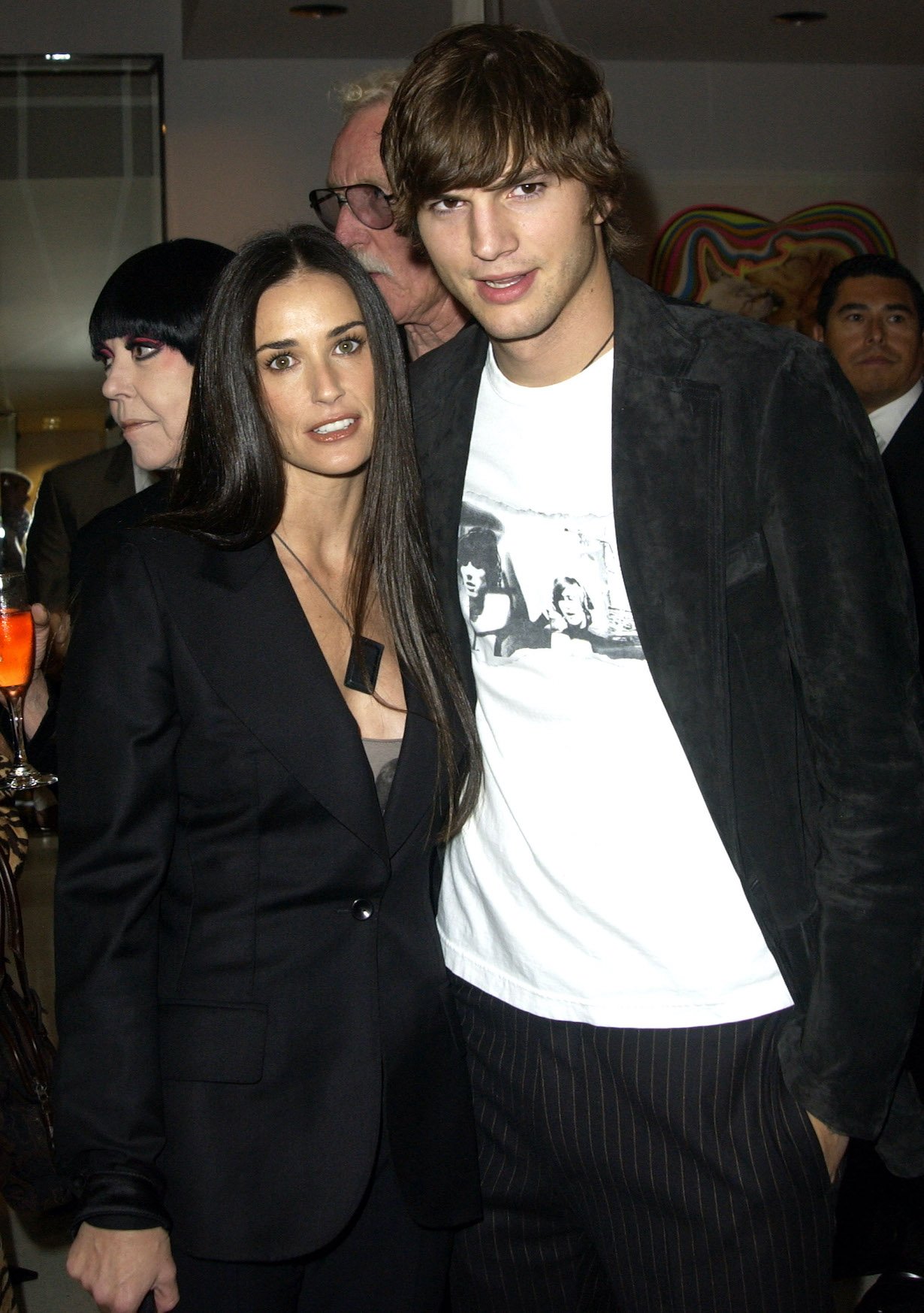 One night, Kutcher and Moore went out bowling. And while the That '70s Show actor went to return their bowling shoes, the young woman working at the counter gave Kutcher her phone number on a napkin.
Sadly, as Moore would soon find out, this would be the woman that Kutcher would have an affair with. Moore writes, "I had a visceral response- it was revulsion."
He then tried to justify his cheating rather than express remorse. According to Moore's memoir, it was as though Kutcher was trying desperately hard to end their marriage. "Every one of his actions was saying 'please don't love me,'" she writes. "But, unfortunately for both of us, I did."
Demi Moore found out about Kutcher's second affair through a Google alert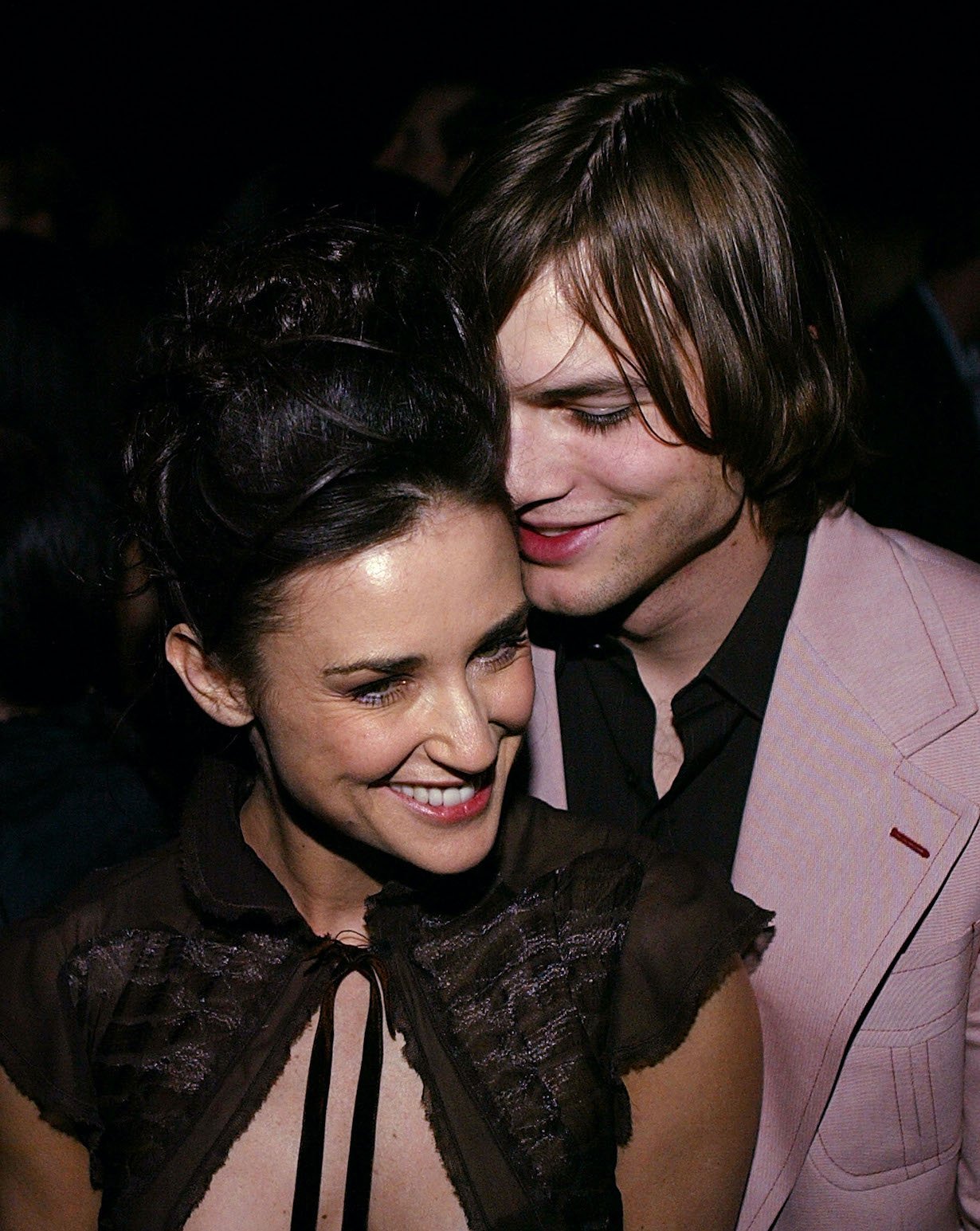 Moore was crushed when Kutcher betrayed her again by cheating with another woman. In her memoir, she reveals that she had to find out about the incident through a Google alert on her phone.
"I got a Google alert on my phone," she writes. "Ashton Kutcher caught cheating flashed across my screen. It was during the weekend of our anniversary that had just passed. There were quotes from a young blonde replaying Ashton's pickup lines. I felt sick to my stomach: I knew those words. I knew she wasn't lying."
Later, she adds, "He spent the night with her, got up, and drove home to celebrate his anniversary with his wife."