Demi Moore Said Ashton Kutcher Had No Interest in Saving Their Marriage: 'He Was Done'
Demi Moore and Ashton Kutcher were in married from 2005-2013. At first, they seemed like the perfect couple. Yet as time passed, Kutcher grew cold and cheated on Moore on more than one occasion.
And according to Moore, he had no interest in trying to save their marriage. "He was done."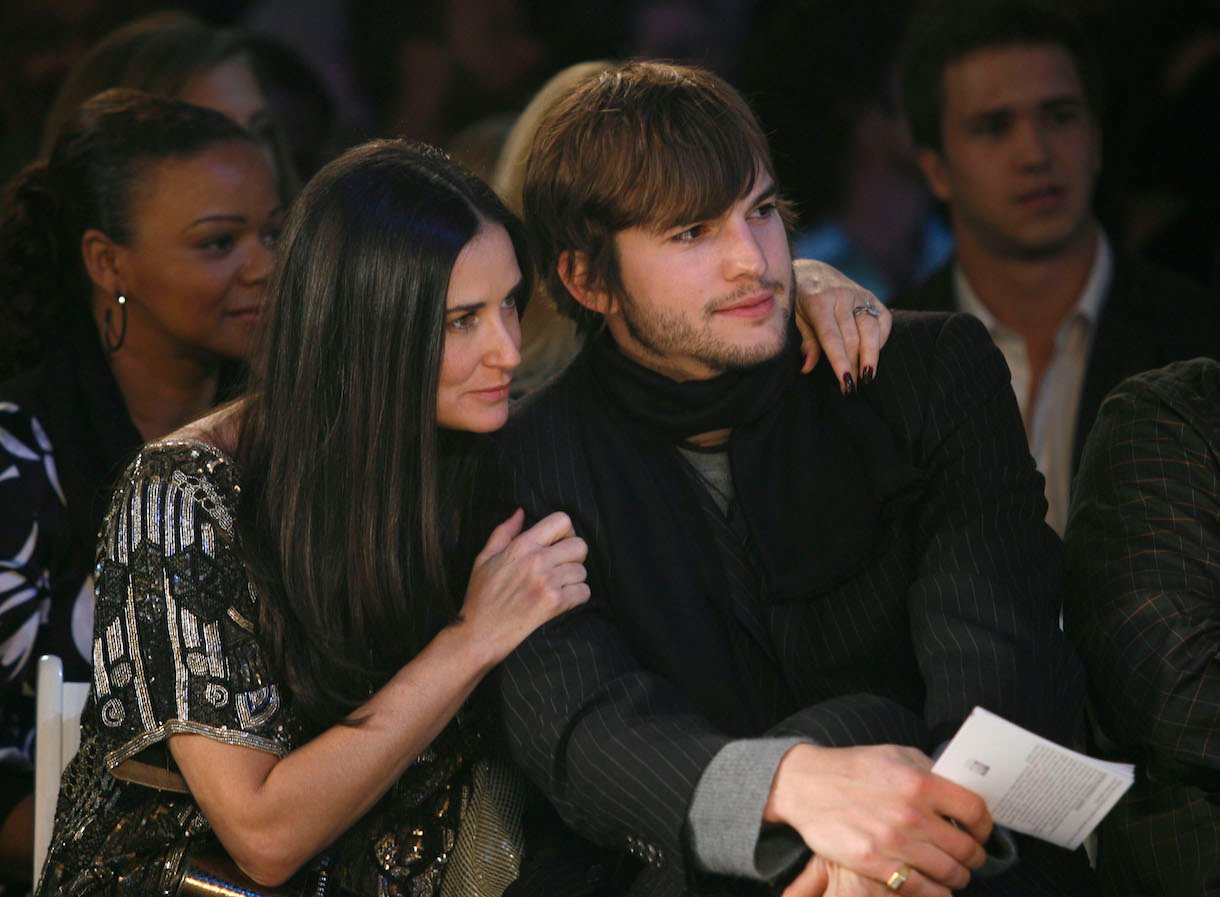 Demi Moore and Ashton Kutcher were incredibly happy at the beginning of their relationship
At first, Moore and Kutcher seemed like a match made in heaven. The two were madly in love, and Moore finally felt like she had a man that she could depend on. As she reveals in her recently published memoir, Inside Out, Kutcher made her feel "safe."
And despite their age differences, they seemed perfectly in sync with each other.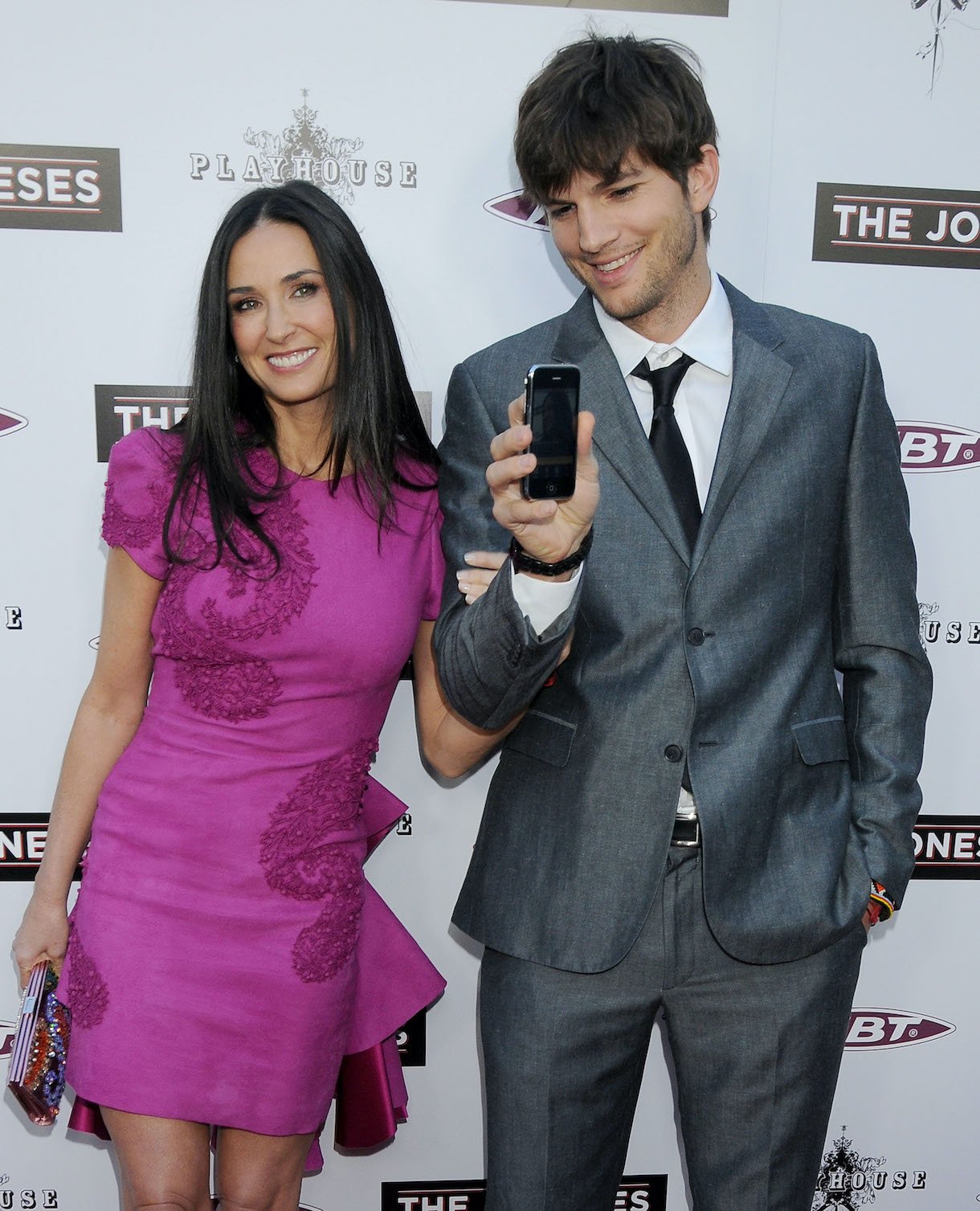 RELATED: Demi Moore Said Ashton Kutcher Offered 'No Compassion' When She Needed Him Most
"He was twenty-five," writes Moore. "I was forty. But I'm telling you: we couldn't feel it. We were totally in sync from our very first conversation."
Moore goes on, saying that being with Kutcher felt like a "do-over" of her 20s.
"Keep in mind, when I was twenty-five, I became a mom," she reveals. "I skipped straight from being a young adult into motherhood and marriage. When I met Ashton, it almost felt like a do-over, like I could just go back in time and experience what it was like to be young with him- much more so than I'd ever been able to experience when I was actually in my twenties."
And according to Moore, he was extremely mature for his age which helped with their dynamic.
"Just the touch of his hand was so electric because there was already so much emotion behind it," she declared.
But as time passed, Moore began to rely on Kutcher too much for her overall happiness. This put a lot of pressure on him, and it ultimately ended up destroying their marriage.
Ashton Kutcher had no interest in saving his marriage to Demi Moore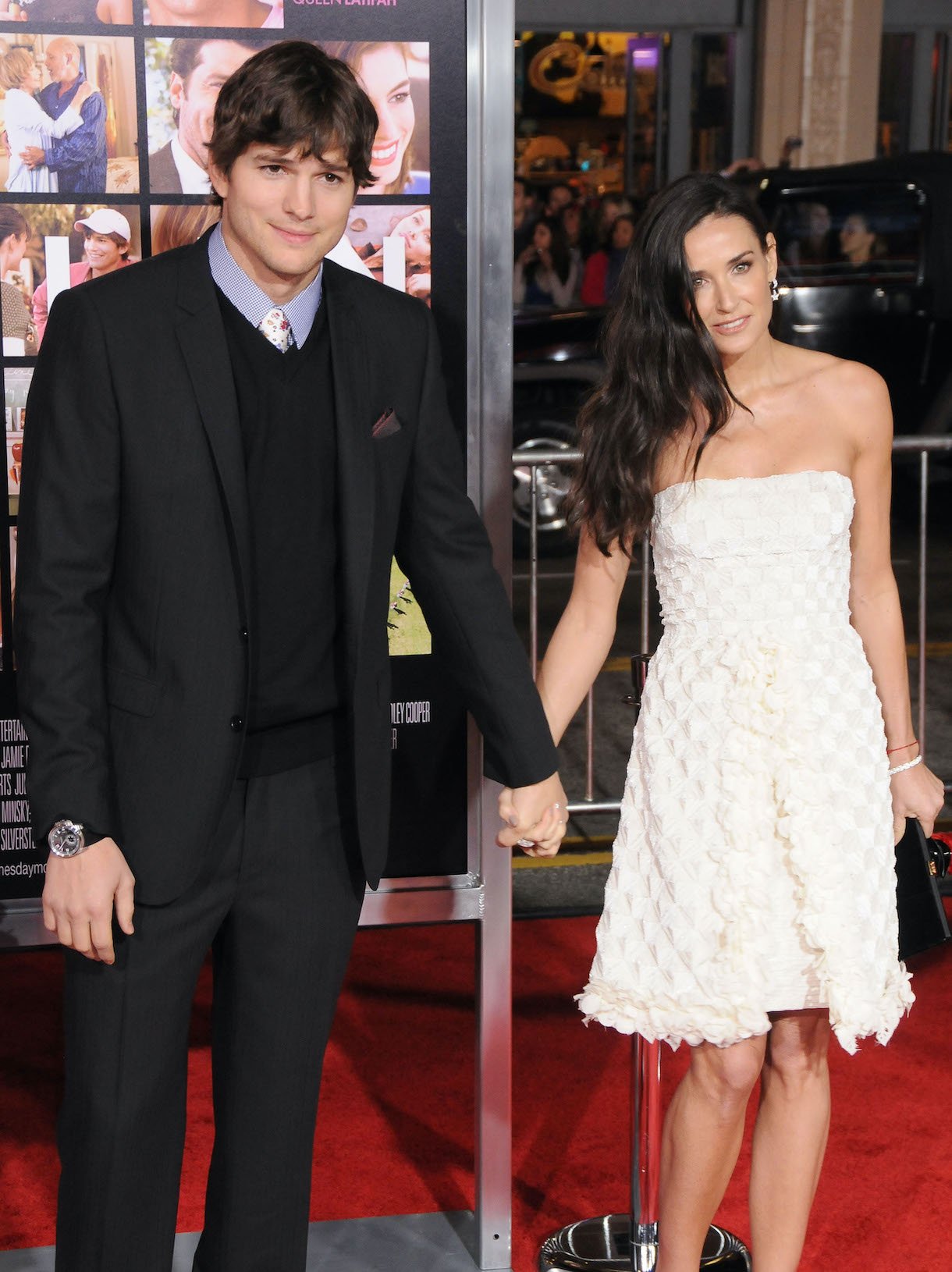 RELATED: Why Ashton Kutcher Was 'Furious' With Demi Moore on Her 45th Birthday
As the St. Elmo's Fire star reveals in her memoir, Kutcher cheated on her several times. He would never deny his cheating scandals and instead seemed to try and find ways to get out of their marriage. Yet because he was so young at the time, he didn't know how to maturely do that.
It got to the point where Kutcher said he wanted to move out.
Shocked, Moore told her former husband, "We're married. That's not how we do things. How did we go from having issues we need to work on to 'I'm moving out?'"
"I could feel he was withholding something," Moore continues.
They then went on to see a marriage counselor, yet it did nothing to help their relationship.
"It didn't matter," she writes. "Ashton didn't really want to work on our relationship. He didn't want us to have sex or to be physical at all anymore. He was done. I was still very much in our marriage, but I was in it alone now."
The couple officially divorced in 2011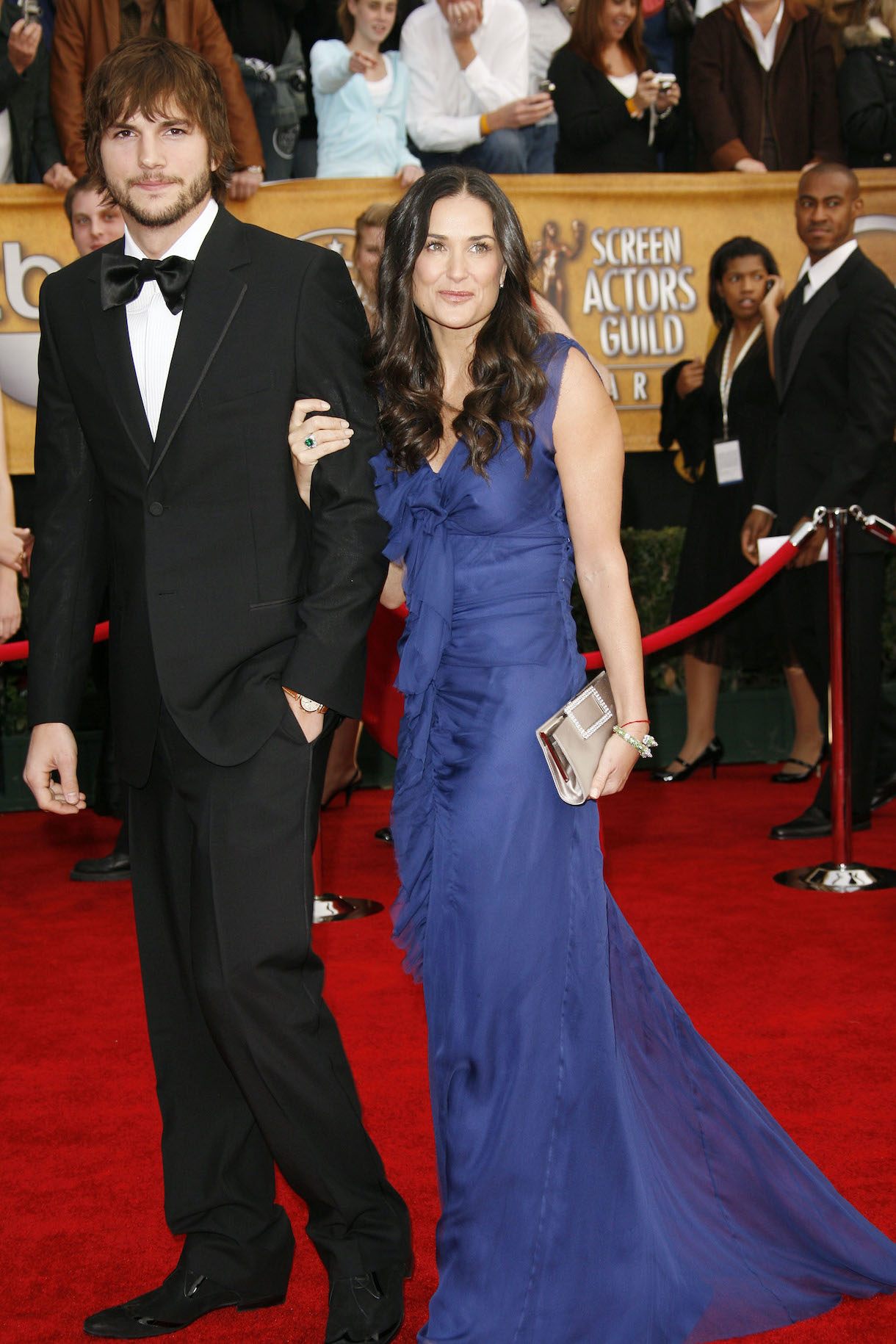 Moore was devastated after her split with Kutcher, the man who she considered the love of her life.
"It is with great sadness and a heavy heart that I have decided to end my six-year marriage to Ashton," she said in a statement, according to her memoir. "As a woman, a mother, and a wife, there are certain values and vows that I hold sacred, and it is in this spirit that I have chosen to move forward with my life."
Meanwhile, Kutcher left a cold tweet during their split.
According to Insider, he said, "Marriage is one of the most difficult things in the world. Unfortunately, sometimes they fail."