Demi Moore Says Ashton Kutcher Frequently Shamed Her for a Heartbreaking Reason
Demi Moore and Ashton Kutcher were the "it" couple of the early 2000s. Despite their significant age gap, the public couldn't get enough of their adorable relationship.
But according to Moore's memoir published in 2019, things weren't as picture-perfect as they seemed when it came to their marriage. And sadly, Moore says that Kutcher shamed her for a heartbreaking reason.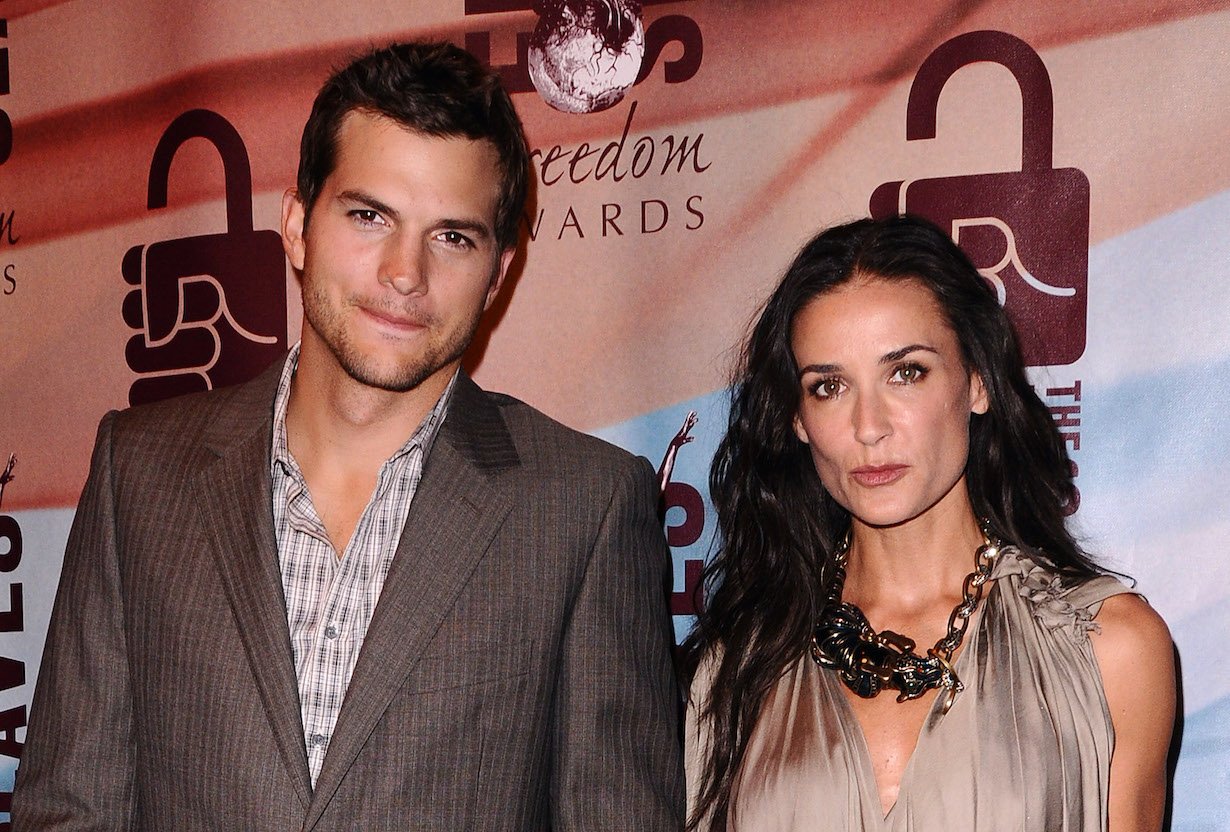 Demi Moore and Ashton Kutcher were once 'soulmates'
Moore and Kutcher met back in 2003 while at a party. The two ended up talking to each other throughout the night, as though they were the only people in the room. Long after the party guests left, Kutcher and Moore stayed up chatting until the sunrise. And according to Cosmopolitan, she became "addicted" to Kutcher, who she eventually claimed to be her "soulmate."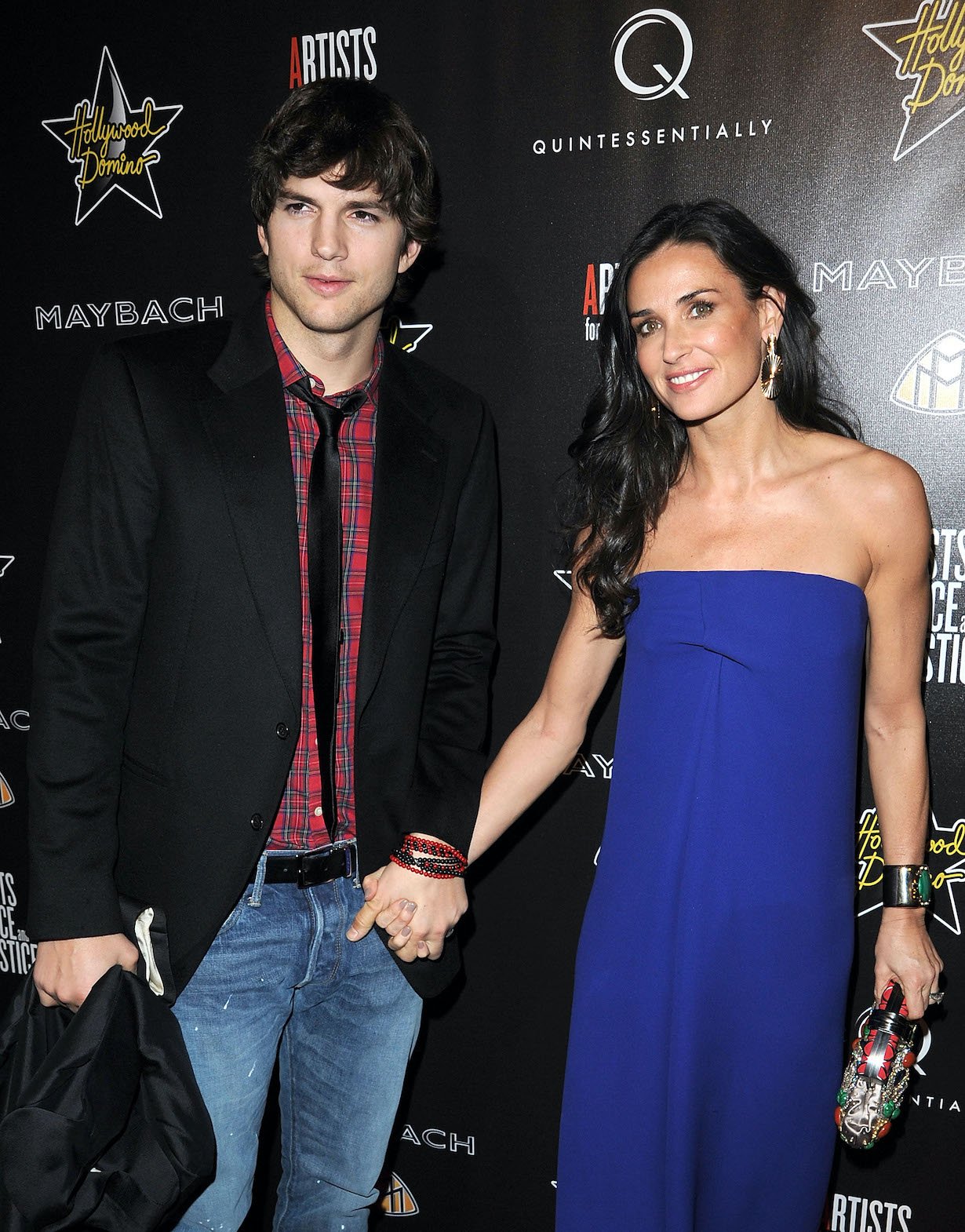 Not long after meeting, Moore introduced Kutcher to her three daughters. Her girls were shocked that Ashton Kutcher was dating their mother because they were big fans of the That '70s Show heartthrob. And according to the actor's memoir, Kutcher and the kids instantly hit it off. 
Everything seemed magical in their relationship at the beginning. And for the first time, Moore says she felt like "the luckiest girl in the world."
Yet that all changed when alcohol came into the picture. 
Demi Moore opens up about her addiction to drugs and alcohol in her memoir
In Moore's autobiography, she reveals how much she has struggled throughout her life with addiction. Her parents both relied heavily on alcohol, which ultimately destroyed her family unit.
But when she landed a role in Joel Schumacher's hit movie, St. Elmo's Fire, she was forced to go to rehab if she wanted to keep her part.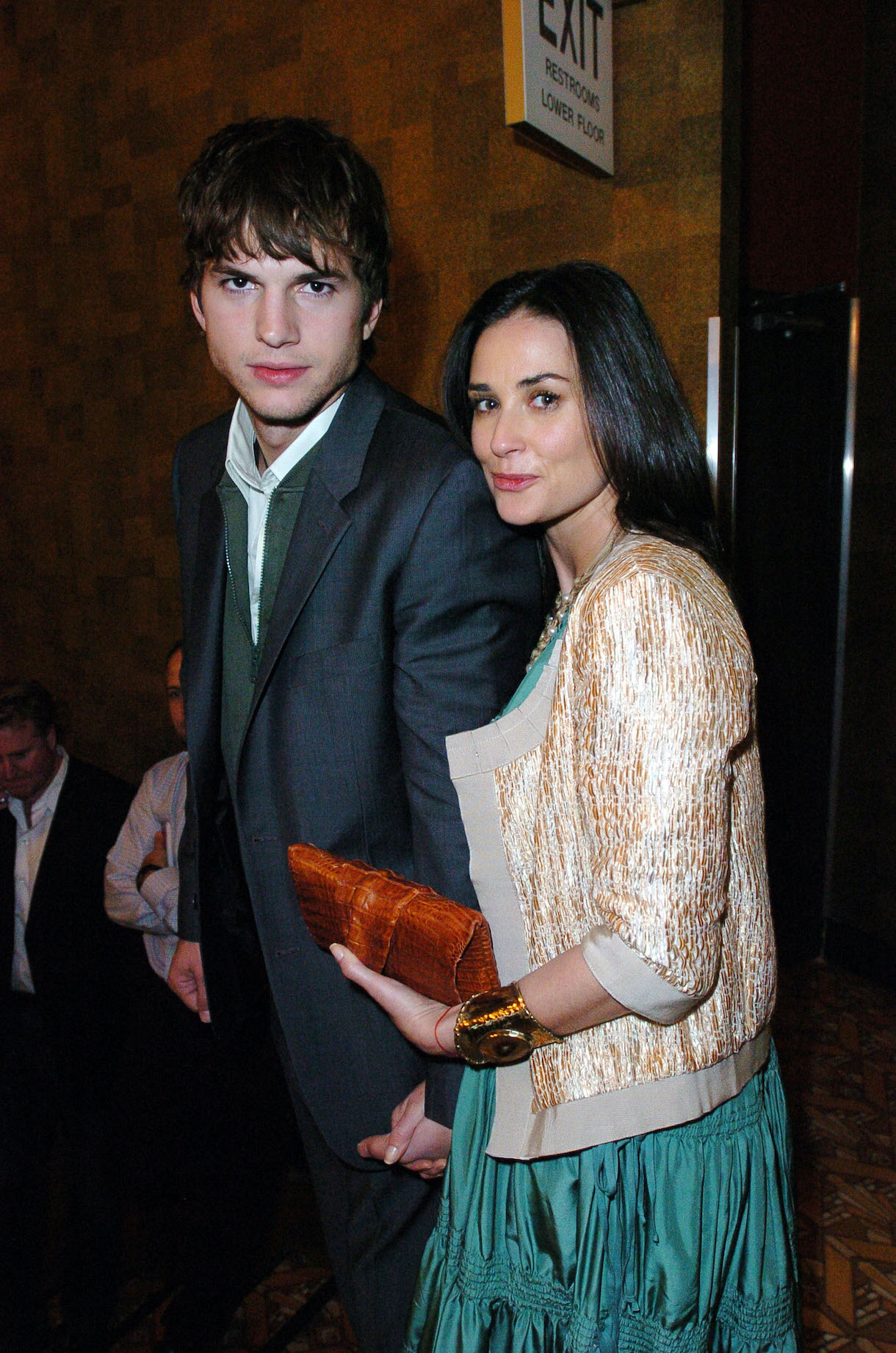 When she met Kutcher, she hadn't had a single drink in nearly 20 years. Yet unfortunately, according to Moore's memoir, Kutcher didn't believe alcoholism was real. He said it was all about moderation and convinced Moore to drink with him.
This ultimately led to a downward spiral that left Kutcher "furious" with his wife. 
She spills,
"I wanted to be that girl. The girl who could have a glass of wine at dinner or do a tequila shot at a party. In my mind, Ashton wanted that, too. So I tried to become that: a fun, normal girl. I didn't think, 'this is a kid in his twenties who has no idea what he's talking about.' I didn't think 'I have nearly two decades of sobriety under my belt, and that's a huge accomplishment.'"
The 'That '70s Show' actor would shame Moore for drinking, despite being the one to suggest it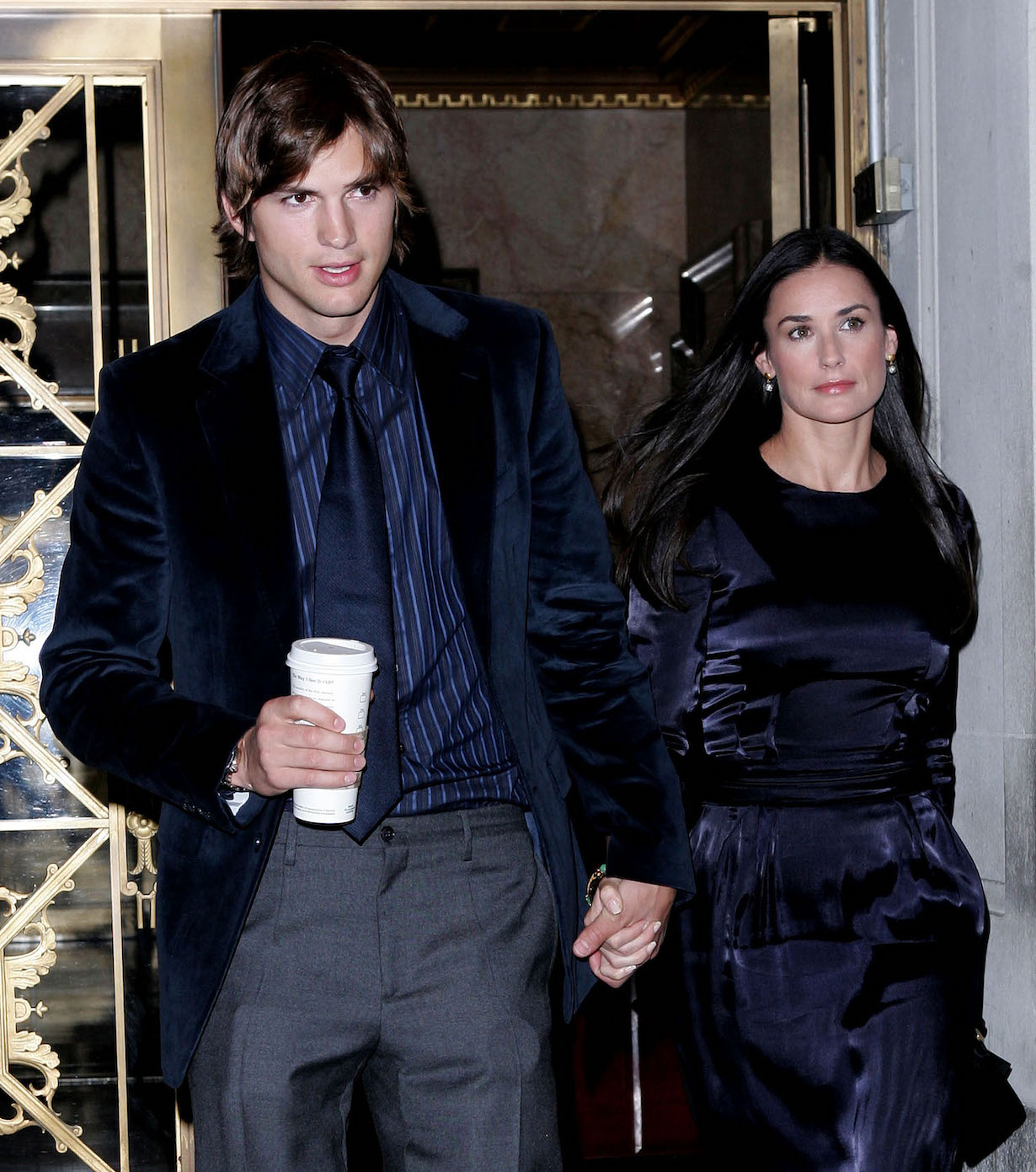 Moore doesn't exactly paint her ex-husband in the best light. In her book, she reveals how Kutcher ended up "shaming" her for drinking, even though he encouraged it in the first place.
"Ashton had encouraged me to go in this direction," she says in her memoir. "When I went too far, though, he let me know how he felt by showing me a picture he'd taken of me resting my head on the toilet the night before. It seemed like a good-natured joke at the time. But it was really just shaming."