Demi Moore Says Bringing in a 'Third Party' Into Her & Ashton Kutcher's Marriage Was His Way of Asking for a Divorce
Demi Moore claims that Ashton Kutcher showed several signs that he wanted to end their six-year marriage. 
The Ghost actor discussed her life with Kutcher in her 2019 memoir, Inside Out. Moore and Kutcher got married in 2005, two years after they met. At the time, Moore was 40-years-old and had three children with her ex-husband, Bruce Willis. Kutcher was 25-years-old when the pair first got together.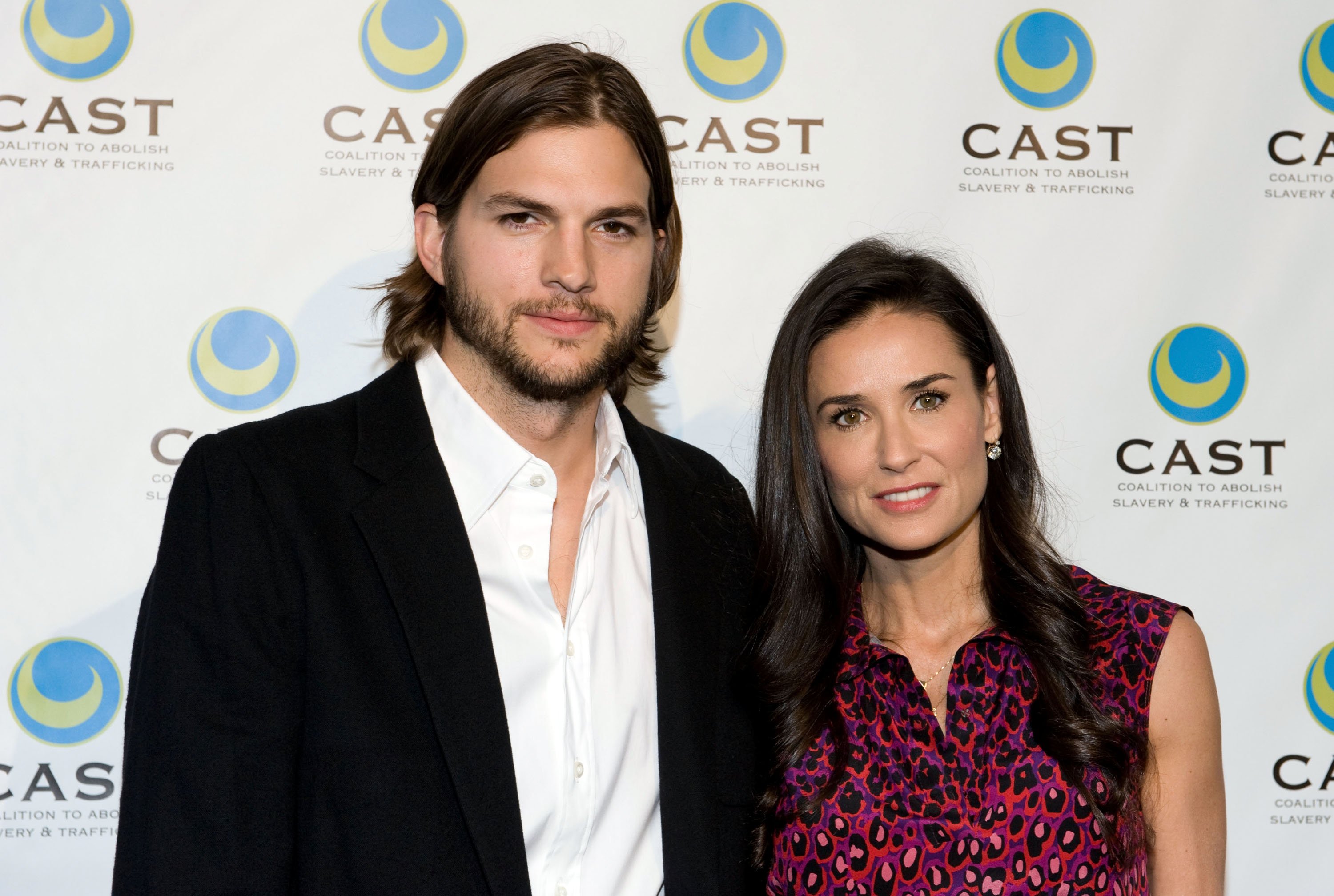 Demi Moore says she and Ashton Kutcher were 'totally in sync' despite their age difference
Moore and Kutcher turned heads when they first appeared together in the early 2000s. When they got together, Moore already gained success in films like St. Elmo's Fire and The Juror in the 1990s. Kutcher's star rose when he starred as Michael Kelso on That '70s Show and eventually launched his series, Punk'd.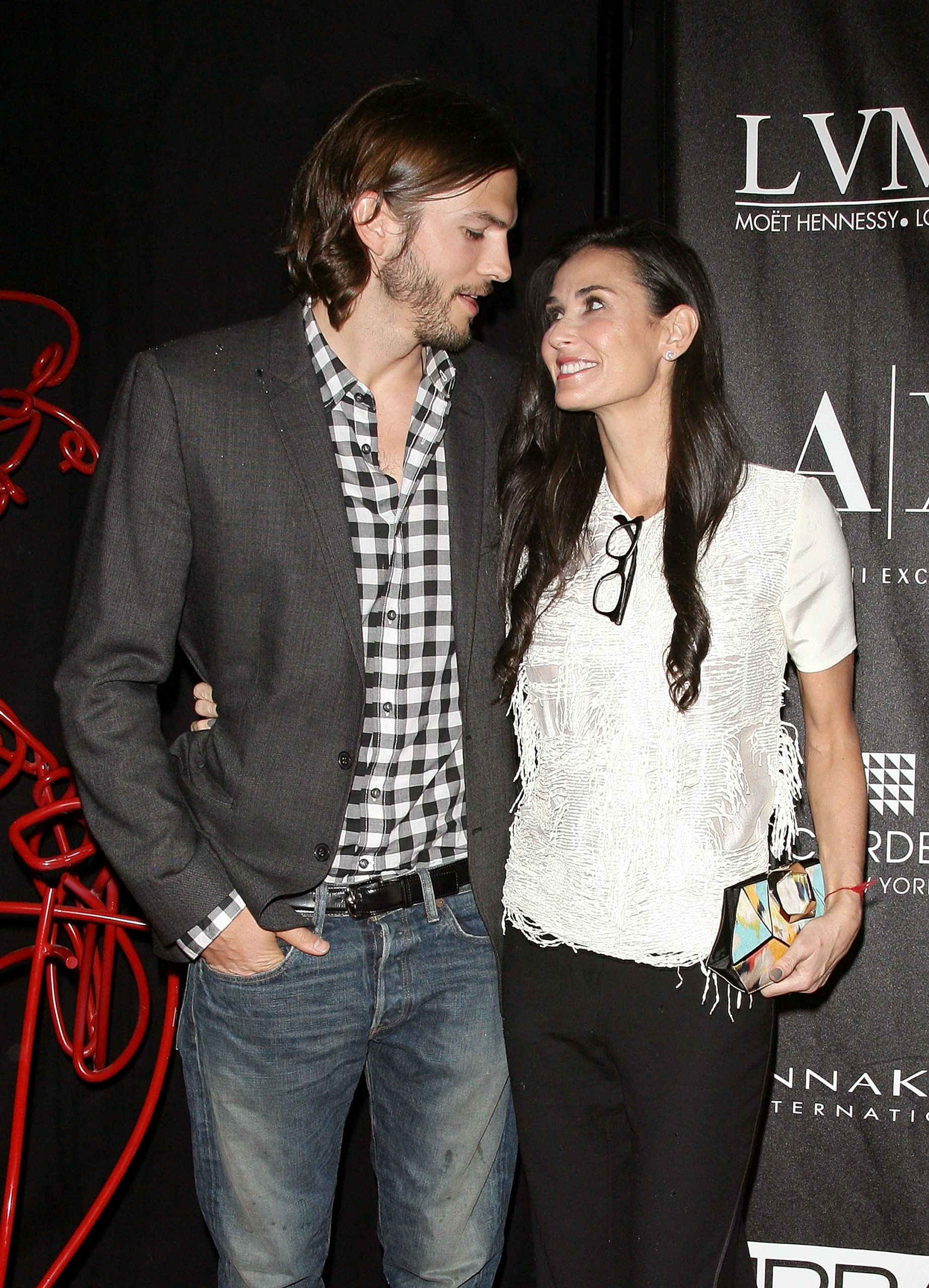 Moore explained in Inside Out that while she and Kutcher were at different phases in their lives, it didn't affect their romance. Despite the criticism surrounding their 15-year age difference, Moore said she felt more connected to Kutcher than in her previous relationships. 
"He was 25. I was 40. But I'm telling you: we couldn't feel it. We were totally in sync, from our very first conversation," Moore recalled in her memoir. "When I met Ashton, it almost felt like a do-over, like I could just go back in time and experience what it was like to be young, with him – much more so than I'd ever been able to experience it when I was actually in my twenties." 
Demi Moore says Ashton Kutcher's infidelity and bringing in a 'third party' to their marriage contributed to their divorce
After two years of dating, Moore and Kutcher got married in 2005. In her book, Moore opened up about the challenging times the couple faced when they were together. Moore shared that she became pregnant during the marriage but had a miscarriage six months later. Additionally, Moore said her marriage to Kutcher drove her to misuse substances like alcohol and Vicodin. 
Moore also admitted that she tried to be the perfect wife to Kutcher by agreeing to whatever he wanted. She said he requested threesomes with her during their marriage, and she obliged. However, Moore said she soon learned that Kutcher used the threesomes as an excuse to cheat on her. His infidelity ultimately ended their marriage in 2011. 
"Because we had brought a third party into our relationship, Ashton said, that blurred the lines and, to some extent, justified what he'd done," Moore said of Kutcher's infidelity. "I think all of this was his way of trying to get out of our marriage. Every one of his actions was saying, 'Please don't love me.' But, unfortunately for both of us, I did."
Demi Moore said she had to 'give my power away' to be with Ashton Kutcher
Moore filed for divorce from Kutcher in 2011 after six years of marriage. The couple finalized their divorce in 2013. One year later, Kutcher married Mila Kunis, and the couple has two children together. 
Several years after their divorce, Moore appeared on Red Table Talk. The actor spoke about her ex with Jada Pinkett Smith, Willow Smith, Adrienne Banfield-Norris, and daughters Tallulah Rumer Willis. During their talk, Moore admitted that she became addicted to Kutcher. The addiction isolated Moore from her family, especially her three children. Although Moore didn't solely blame Kutcher for her past actions, she said she morphed into someone she didn't recognize to be with him. 
"I wanted to be that girl," Moore revealed. "I made my own story up, that he wanted somebody that he could have wine with and do stuff. He's not the cause of why I opened that door. I wanted to be something other than who I am, and it was literally like giving my power away."
How to get help: In the U.S., contact the Substance Abuse and Mental Health Services Administration helpline at 1-800-662-4357.