Demi Moore Says She 'Changed' Herself During Her Marriages To Bruce Willis & Ashton Kutcher

Demi Moore admits that her marriages to Bruce Willis and Ashton Kutcher caused her to lose herself significantly.
Throughout her life, the Ghost actress married three different men. Before her marriage to Willis, Moore, and musician Freddy Moore got married in 1980. Moore would go on to marry Willis in 1987, followed by Kutcher in 2005. 
Demi Moore says she 'changed' herself 'so many times' when she was married
In July 2020, Moore appeared on Sirius XM's The Jess Cagle Show for a virtual interview. During their discussion, Moore reflected on her past relationships with Freddy, Willis, and Kutcher. Moore admitted that she tried to mold herself into a different person during each of her marriages. She said it wasn't until she divorced her exes that Moore found and accepted herself for who she is. 
"For me, I had changed myself so many times over and over to fit what I thought somebody else wanted," Moore shared. "It's that idea that we're kind of conditioned to work toward being desired, but we're not supposed to have desires of our own." 
Moore also shared in her 2019 book, Inside Out, that her marriage to Kutcher, specifically, changed the way she viewed herself. The actor recalled attempting to fulfill Kutcher's sexual desires, which she says resulted in a threesome during their marriage. Additionally, Moore started misusing alcohol and prescription drugs as she dealt with Kutcher's alleged infidelity. 
"I can't even bring into words how lost, empty, desperate, confused [I was]," Moore wrote. "The same question kept going through my head: How did I get here? The husband who I'd thought was the love of my life, had cheated on me and then decided he didn't want to work on our marriage. My children weren't speaking to me. … Is this life? I wondered. Because if this is it, I'm done."
Demi Moore believes 'love and acceptance' can save a relationship despite her divorces from Bruce Willis and Ashton Kutcher
Following her divorce from Freddy, Moore met and fell in love with Willis. The actors got married in 1987 and had three children throughout their 12-year marriage. In 1998, Moore and Willis divorced for reasons they've never shared publicly. Fortunately, they remained friends for the sake of their kids-Rumer, Scout, and Tallulah.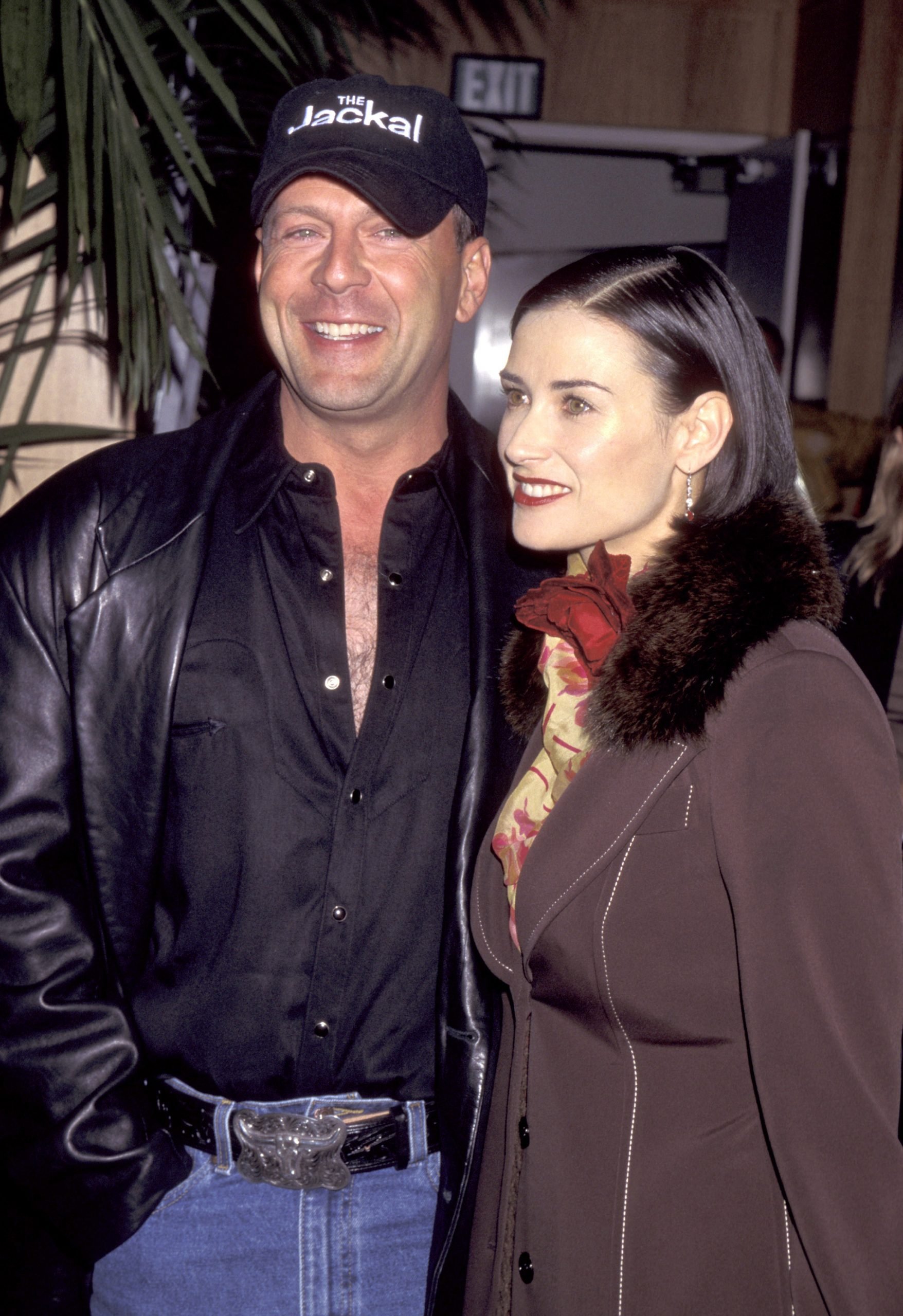 Several years later, Moore and Kutcher crossed paths at a restaurant in 2003. The couple married in 2005 but faced issues within their relationship. In her book, Moore recalled learning that Kutcher cheated on her via a Google alert on her phone. 
Although she's currently divorced, Moore shared that she believes that relationships can thrive. She said that as long as each person involved practices self-love, they can do the necessary work that comes with salvaging a relationship. 
"Working through a relationship, it really is commendable in our disposable times," Moore said. "To go through the journey of really honoring the love that brought you together in the first place, and to really give it everything you've got – but you can't do that without that love and acceptance of yourself."
Demi Moore says discussing her life and marriages to Bruce Willis, and Ashton Kutcher in her book was 'intimate' and 'challenging'
Moore released Inside Out on September 24, 2019. Before the book's launch, Moore told InStyle that she feels like a new person after working on it for several months. She said she has newfound respect and admiration for herself, which she struggled with beforehand.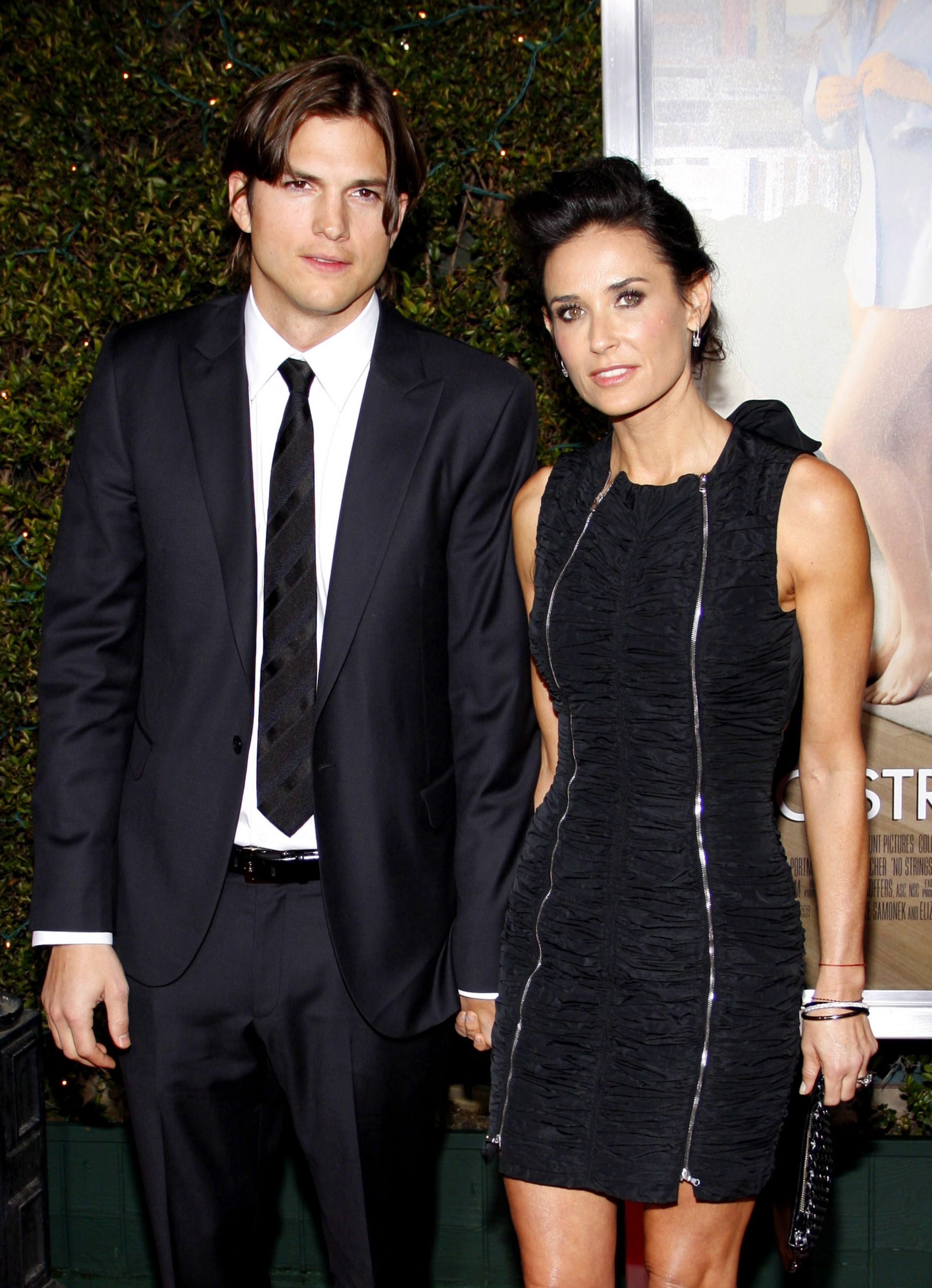 "It was a very intimate, challenging project," Moore said.  "The most important part was when I had to go back through all my things, and I started to gain an incredible depth of appreciation. Everything I had perceived as negative or bad, I now appreciate. I was recently going through thousands of photos, and, I mean, looking at the life I've lived, the things we've done, it's incredible, and I'm so appreciative."
How to get help: In the U.S., contact the Substance Abuse and Mental Health Services Administration helpline at 1-800-662-4357.