Why Denzel Washington Buried The Hatchet with Quentin Tarantino
Quentin Tarantino has made some enemies in his filmmaking career. Do The Right Thing director Spike Lee, in particular, has been vocal about his criticism towards Tarantino movies. Comedian Katt Williams has also held a grudge against Tarantino due to Django Unchained, a film that evoked passionate responses due to its subject matter and writing. As some know, Denzel Washington was also one of the stars who took issue with Tarantino's writing. But it was a feud that the Training Day actor made sure didn't last long.
Inside Quentin Tarantino's feud with Denzel Washington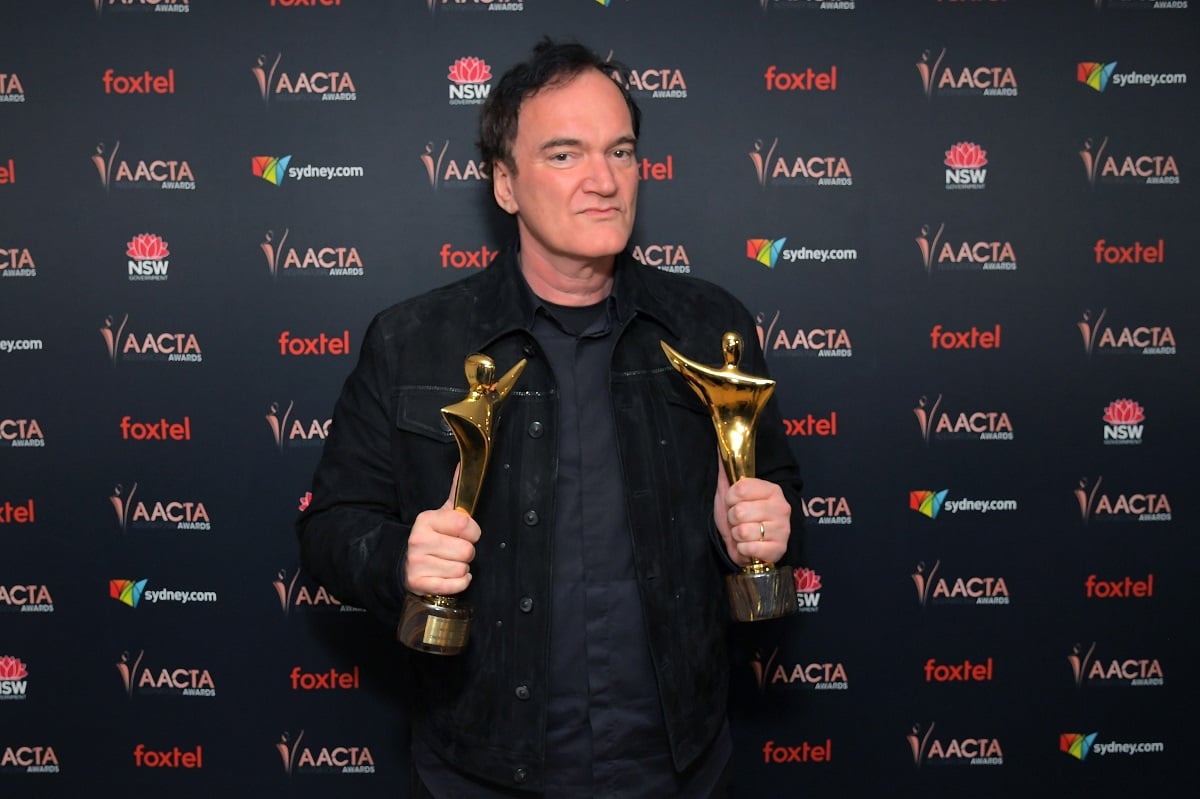 Quentin Tarantino was called on to beef up and polish some of the dialogue for the Tony Scott film Crimson Tide. According to a 1995 issue of Premiere Magazine, however, Washington immediately took offense to Tarantino's writing and confronted him about it on set. Allegedly, this led to an open argument between the two.
Denzel Washington buried the hatchet a long time ago
Denzel Washington wasn't one to hold onto a grudge. According to a 2012 interview with GQ, Washington apologized to Tarantino years ago for what Washington perceived as an overreaction on his part.
"I sought him out ten years ago," Washington said to GQ. "I told him, 'Look, I apologize.' You've just gotta let that go. You gonna walk around with that the rest of your life? He seemed relieved. And then here we are ten years later, and my daughter's working with him. Life is something."
Washington was referring to his eldest daughter, Katia Washington, who worked on the film Django Unchained as the film's production assistant. Although Tarantino has never commented on the feud with Washington, he's made it clear that he's a fan of the actor's work. Specifically, he enjoyed it whenever Washington and late director Tony Scott came together for a film. According to Indiewire, Tarantino once called Scott's relationship with Denzel, "one of the best actor-director combinations of our time."
Quentin Tarantino feuds
Denzel Washington and Spike Lee aren't the only celebrities that Tarantino has feuded with. David Letterman recalled how Tarantino wanted to attack him over an incident on his talk show on Deus and Mero. Bruce Lee's daughter Shannon Lee, had also slammed the Reservoir Dogs director for how he depicted her father in his latest film Once Upon a Time in Hollywood.
"I understand they want to make the Brad Pitt character this super badass who could beat up Bruce Lee," she said in an interview with The Wrap. "But they didn't need to treat him in the way that white Hollywood did when he was alive."
Uma Thurman also recalled having a fractured relationship with Tarantino for a while after filming Kill Bill. Tarantino convinced Thurman to do a driving scene in a stunt she didn't feel comfortable doing. This resulted in Thurman losing control of the car, and it eventually crashing into a pine tree. She explains, however, that she blames the producers more than she blamed Tarantino for covering up the incident.
RELATED: Quentin Tarantino Says Harvey Weinstein Was 'Like a F—– Up Father Figure'