Why Denzel Washington Didn't Want to Have Movie Stars as Friends
The entertainment industry has been the start of many friendships and relationships. Actors have occasionally met their best friends in the business, like Leonardo DiCaprio and Tobey Maguire. Stars have even been able to find love in Hollywood, such as Will Smith and Jada Pinkett Smith for example.
But although celebrities can make all the connections they want to in the Hollywood industry, some actors prefer to stay away from celebrity friends. Washington is one of those actors, who a while ago gave his own reasons as to why celebrities are banned from his social circle.
Denzel Washington just wants to be an actor, not a celebrity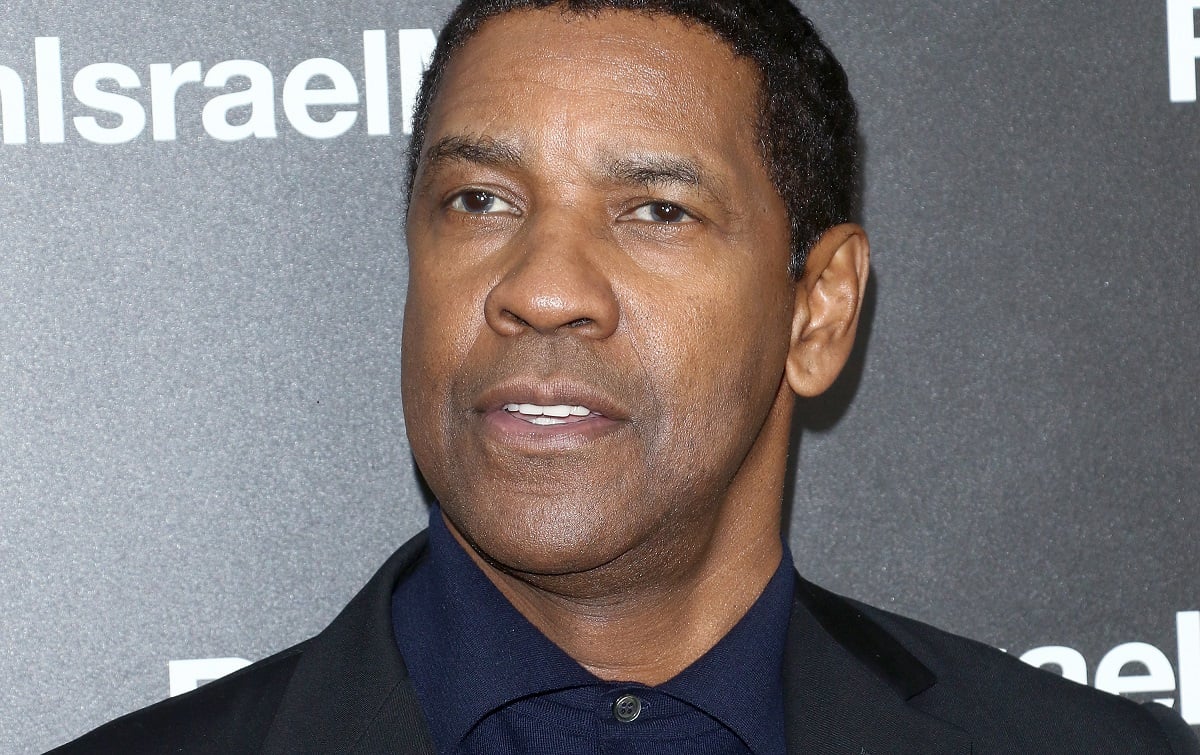 Washington sometimes finds himself at odds with his fame. In an old interview with Oprah, Washington and his wife revealed the difficulty he had coming to grips with his status.
"I never wanted to be famous," Washington once said. "I wanted to be good at what I do."
He later reiterated his stance in an interview with Kelly and Ryan, further diving into his feelings towards his popularity.
"I don't even know what Hollywood is," Washington said according to Express. "It's a place where they have those little stars on the ground and people go there and take pictures."
Washington would go on to echo these sentiments while talking to The Guardian, declaring that he only sees himself as an actor.
"I'm a working actor," Washington said via Yahoo. "What's a celebrity, anyway? Paris Hilton's a celebrity. I'm just a working actor."
Washington's unwavering stance towards being famous was what once made it difficult for him to make friends within the industry. But Washington revealed that not recruiting fellow actors as friends was intentional, as he's not into recruiting other stars in his social circle.
Why Denzel Washington doesn't want movie-star friends
According to Yahoo, Washington once revealed to The Guardian why he's not interested in making friends in the industry. One of those reasons is because most of his friends are non-celebrities.
"I don't have any actor friends," Washington said bluntly. "My friends are old friends. One's an ex-music guy, the other's a restaurant owner and the other's an ex-pro ballplayer."
When Washington was asked why he didn't like to have friends in the industry, the Training Day actor revealed it's because he doesn't believe in kissing up to others in the industry.
"Maybe I'm not a butt-kisser, maybe I'm not a schmoozer. I'm not about to go to a party to try to get a job. And then when you have kids, the other friends become other parents," Washington said before elaborating. "My wife and I were raised right. I don't want movie-star friends. And being African American, there were no big movie stars to hang out with anyway, not when I was starting out, they were just the third guy from the back! For whatever reason, I never befriended white actors."
Who were the only actors Denzel Washington befriended?
Although Washington confided he didn't befriend any actors to The Guardian, one of Washington's public relations representatives claimed otherwise. The rep clarified Washington's statements, noting that there were remarks omitted from the article featuring Washington.
"I sat in on this interview," the rep said according to Yahoo. "The part they failed to mention was after he said 'never befriended any white actors' he mentioned 'except,' and then listed Tom Hanks, Mel Gibson, Julia Roberts, etc. They cut the rest of the thought out. The rest is fine though."
Washington has also befriended the likes of Omari Hardwick, who he and his wife helped pay off his car while Hardwick was living out of it. In addition to that, Will Smith revealed that he turned to Washington for friendly advice in GQ when he was going through a crisis in his career.
With Washington acting as a friend and a mentor to some of his peers, it seems the American Gangster might have made friends in the industry after all.