Denzel Washington Had to Take His Co-Star out on a Date Before They Filmed a Love Scene
Denzel Washington has long since held a reputation for being strict when it comes to doing love scenes. The actor has even gone so far as to omit certain love scenes from movies that didn't sit right with him. However, Washington has admitted he isn't completely against making out on-screen with his love interests. But he does have certain rules for it. One of those rules had Washington take out one of his co-stars for lunch before making love to them.
Denzel Washington has a history of avoiding love scenes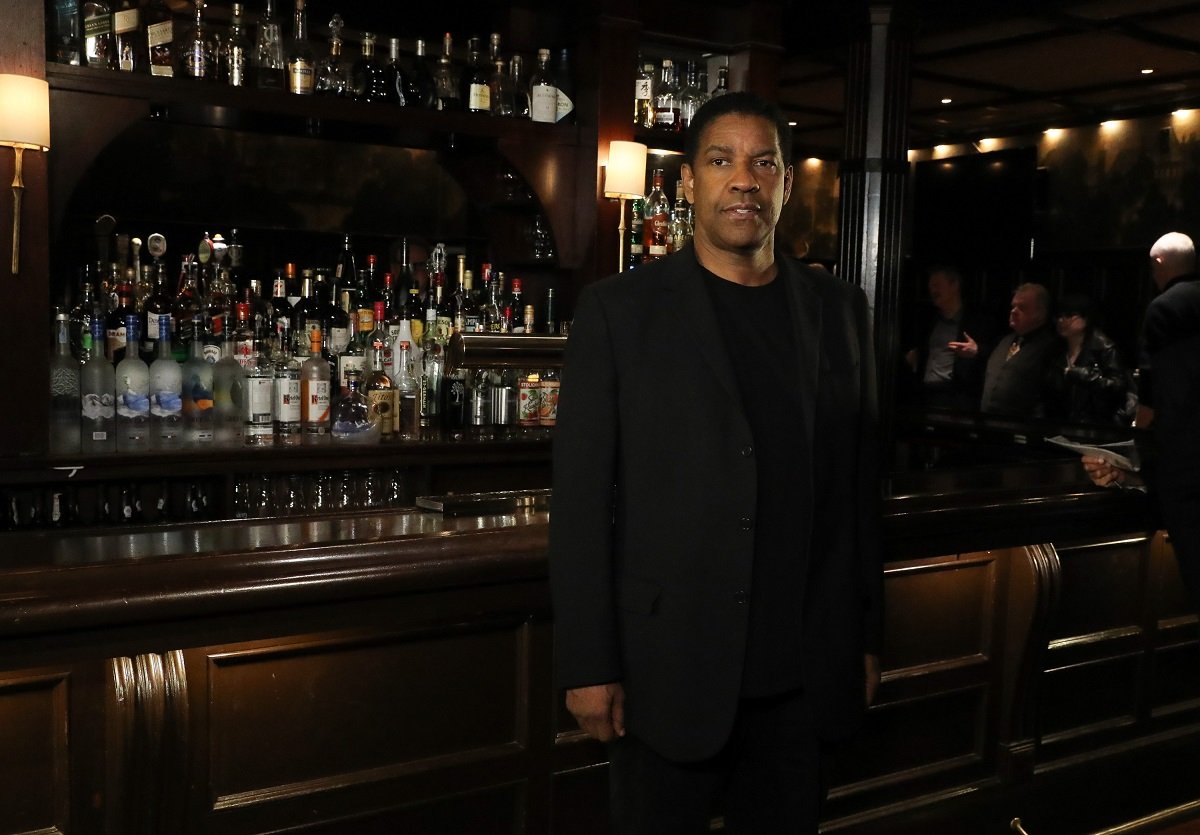 Washington has been known to be cautious when it comes to his love scenes and who he makes out with. By now, most know about his refusal to kiss Julia Roberts in the movie, The Pelican Brief. At one time, many thought Roberts was the reason why the two didn't share a kiss on camera. But Roberts revealed a while back that Washington was responsible for getting rid of that moment between them.
"I have taken so much sh*t over the years about not kissing Denzel in that film," Roberts said. "Don't I have a pulse? Of course I wanted to kiss Denzel. It was his idea to take the damn scenes out."
However, in a resurfaced interview with Playboy, Washington asserted that the scene wasn't even in the movie to begin with.
"That's a lot of nonsense," Washington said. "The sex thing started with the Spike Lee movie Mo' Better Blues. We had some kind of a disagreement about one scene. That was it. Next, when I was working with Julia on The Pelican Brief, the tabloids reported that I refused to kiss her. I was never supposed to kiss her. It was never in the script. What were they talking about?"
The Training Day star then brought up other movies where he's made out with other actors to further support his claims.
"Look at He Got Game, me and Milla Jovovich. The bottom line is that I haven't been offered a lot of sex scenes."
Denzel Washington likes to take women out before doing love scenes
Whenever Washington does do love scenes, he wants to get to know the actor first. According to Daily Mail, Washington revealed that he took his Flight co-star, Nadine Velazquez, out for a bite to eat to prep for their lovemaking.
"When I did flight, the first scene was shot, she [Nadine Velazquez] was supposed to be naked," Washington said. So I thought, 'maybe we oughtta go out and have a bite to eat or something, say hello and get to know each other a little bit, before you gotta walk around with no clothes on all day."
Washington also joked in the interview what actors often had to apologize for when doing love scenes.
"Don't get upset if I get excited and don't get upset if I don't," he quipped.
'Out of Time' director Carl Franklin convinced Denzel Washington to be more sexual
Director Carl Franklin credits himself for making Washington a bit more of a sex symbol. Franklin worked with Washington in both a Devil in a Blue Dress and Out of Time. In the former, Franklin feels as though he helped Washington get in touch with his more sensual side.
"I talk him into all kinds of stuff," Franklin said according to the Orlando Sentinel. "He has a female audience that expects him to be sexy in a role, but I don't know if the roles that he's done have him as this sexual person. In both Devil and this one, sex is a potent part of the movie."
Out of Time Screenwriter David Collard commented that Washington was, "definitely a more sexual being," when working with Franklin. This might be due to the enormous trust that Washington has in the filmmaker.
"I'll get on the plane anytime with Carl," Washington said. "He's my pilot. Long as he can see down the runway, we're good."