Denzel Washington's Generous Gift to Chadwick Boseman Changed His Life
There was a time when Boseman's future was uncertain. Fortunately, he had help from an A-list benefactor: Denzel Washington.
Chadwick Boseman is known to fans all over the world as Marvel's Black Panther, a superhero known for his strength and resilience. As one of Marvel's new superstars, his career has been boosted to incredible heights.
In addition to his work with Marvel, Boseman has appeared in a wide variety of other popular films, including Get on Up, Gods of Egypt, and 42. These days, Boseman is considered to be one of Hollywood's brightest stars, with several major films on the horizon.
There was a time when Boseman's future was uncertain. Fortunately, he had help from an A-list benefactor.
Chadwick Boseman was drawn to acting while very young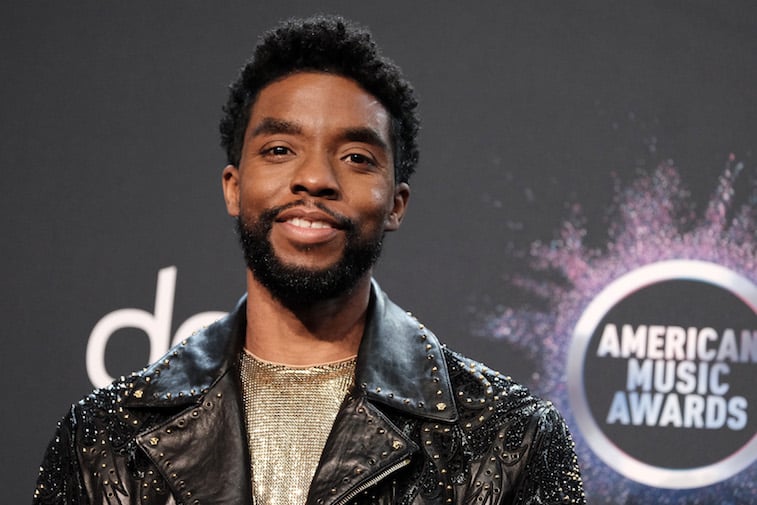 Chadwick Boseman was born and raised in South Carolina, to working-class parents. His mother worked as a nurse while his father worked in a textile factory. While still a child, Boseman found himself intrigued by the world of performing and drama and began writing plays.
After graduating high school, Boseman started attending Howard University in Washington, D.C.
During his time at Howard University, Boseman, along with his fellow classmates, applied to a summer theatre program at Oxford University. Although Boseman was accepted, he realized that he wouldn't be able to afford the cost of attendance. Still, he received some unexpected assistance from a very wealthy, well-known star.
Denzel Washington helped pay for Chadwick Boseman's college tuition
As Boseman later revealed, one of Boseman's acting teachers at Howard University was Phylicia Rashad, an actress who became well-known from her work on The Cosby Show. Rashad became a champion for Boseman and reached out to a roster of her celebrity friends in order to get funding for Boseman to attend Oxford University. One of those celebrity friends was superstar actor Denzel Washington.
Boseman revealed to Jimmy Fallon in a 2018 episode of The Tonight Show that "Denzel paid for me. I'm sure he has no idea. I've been waiting to meet him, so I can tell him."
Boseman also stated that he wrote Washington an emotional thank-you letter for helping to fund his education. Boseman said that he "held on to the secret" for many years, afraid that Washington would think that he was trying to "get something from him."
Still, Boseman was able to finally meet Denzel Washington in person prior to revealing his big secret. As to how the meeting went, Boseman admitted that it was "amazing," and that Washington joked that Boseman "owed him money."
What is Chadwick Boseman doing these days?
Clearly, Washington's investment in Boseman's acting career paid off, big-time. The aspiring actor began his film career in the early 2000s, appearing in movies such as The Express: The Ernie Davis Story. His first starring role was in 2013's 42, where he played superstar baseball player Jackie Robinson. He played another famous figure in history in 2014 when he starred in Get on Up as the soul singer James Brown. 
In 2016, he made his first appearance as Black Panther in Captain America: Civil War. Critics and fans loved his turn as the fictional hero, and he has gone on to portray the character in three additional Marvel films, including the blockbuster Avengers: Endgame.
Up next, Boseman will be appearing in Ma Rainey's Black Bottom and Spike Lee's Da 5 Bloods. Neither film has a release date yet, and it could be a while before they hit theaters, due to the COVID-19 pandemic.
Still, many fans are looking forward to seeing Boseman on-screen again, and will no doubt support his coming ventures with great interest.