Denzel Washington's Wife Pauletta Explains How She Knew They Were Meant to Be
There aren't too many lasting Hollywood relationships but Denzel and Pauletta Washington are standing the test of time. The couple have been married for nearly 40 years and their children, including son John David Washington, are now carrying the torch of their acting legacy.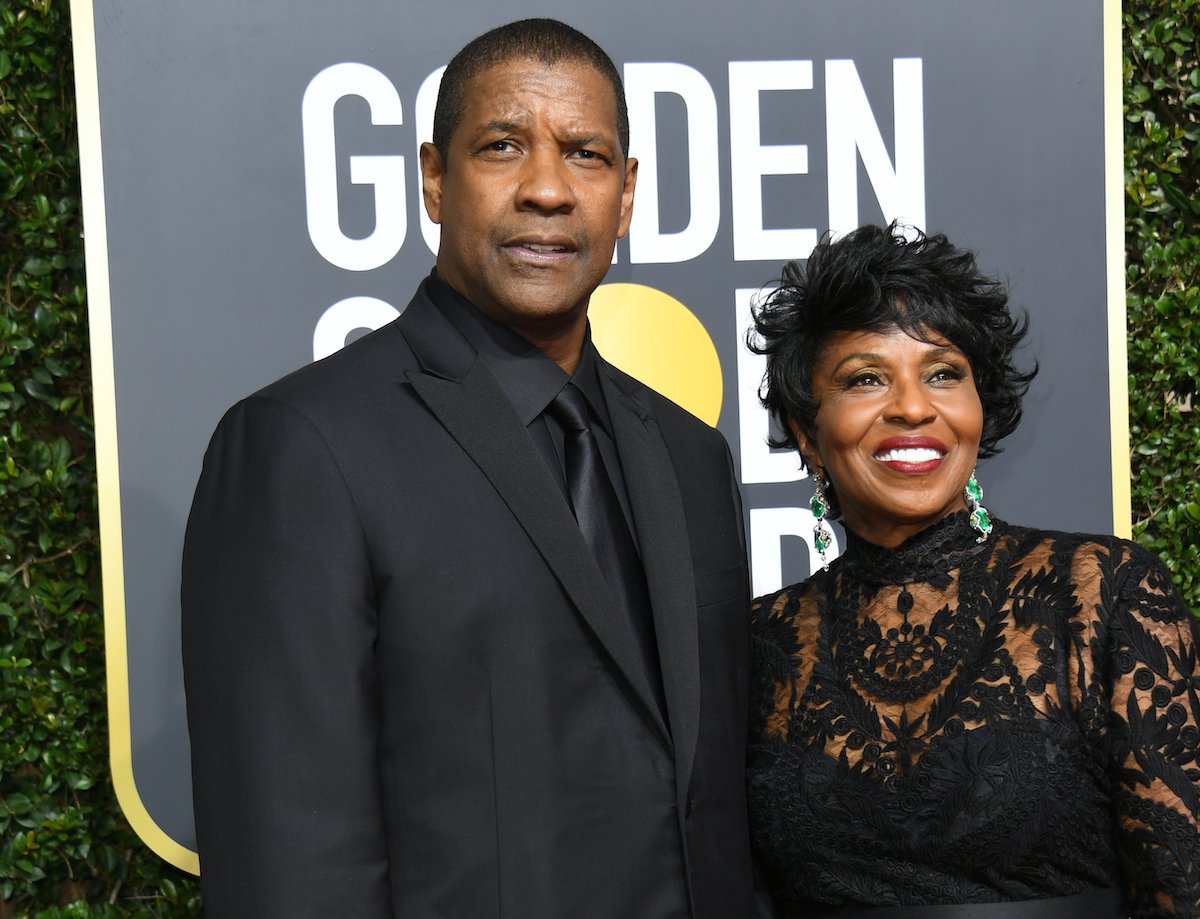 Denzel credits Pauletta for helping maintain a strong family bond and she says the same of her husband. In a resurfaced interview clip, Pauletta reveals the moment she knew she and Denzel were meant to be.
Denzel and Pauletta Washington have been married since 1983
Pauletta and Denzel first met while working together on the television movie Wilma in 1977. It would be a year before the couple would go on their first date and they've been inseparable ever since.
Despite their connection, Pauletta turned down Denzel's marriage proposal twice! The couple hilariously recounted their path to the aisle in a 2013 interview with Access Hollywood.
"Why was it twice? Why would I have to ask again?" asked Denzel. "Because I said no!" Pauletta shot back. "You heard it here first!" Denzel joked. "She turned me down, she said no. They officially tied the knot on June 25, 1983.
Related: 10 Celebrity Couples Who Are Still Together — Plus Some Tips
Denzel credits his wife for keeping their marriage afloat while navigating the ups and downs of living life in the spotlight. Denzel said of Pauletta in a 2018 interview with People:
"The difference between a house and a home, it's a big difference. You can buy a house, but that doesn't make it a home—and not to say a man can't make a home a home, but my wife has made our house a home, and raised these beautiful kids, and protected them and sacrificed for them. She did the heavy lifting."
Pauletta Washington on how she knew she and Denzel were meant to be
During a 1996 appearance on The Oprah Winfrey Show, the couple gave fans an inside look into their relationship. Pauletta first admitted that though she was attracted to Denzel for his good looks, his personality is what sold her.
"I thought he was cute but I fell in love with his spirit really," she told Winfrey. "That I saw first, and then I thought, 'Hmmm not a bad package.'"
As for how she knew Denzel was the one for her, she reflects back to a moment they connected before they began dating. Confirming they met on the set of film, Pauletta attended a party of a mutual friend of her and Denzel's who also participated in the film. She says she and Denzel spoke briefly before she left.
Related: You Never Realized These Celebrities Also Had Famous Parents
The same night, Pauletta attended a play. The theater was dark and she paid no mind to who she sat beside. When the lights were lifted for intermission, she realized she and Denzel were sitting directly beside each other and knew it was fate.
At the time of the interview with Winfrey, the couple had been married for 13 years and together for a total of 19.
Pauletta also gushed about having a husband that millions of women gush after, saying of Denzel's fans, "They have great taste." Still, she says the boldness of Denzel's fans can get out of control. Luckily, Denzel is never too far away and steps up to defend his wife's honor against heckling fans.