Derick Dillard Says He and Jill Duggar Were 'Humiliated and Threatened' When They Tried to Leave 'Counting On'
Derick Dillard has some things to say about Counting On. The 31-year-old law student and husband of Jill Duggar is speaking out on social media following the July 7 season premiere of the TLC show. In a series of comments he made on a post to the network's Instagram account, he slammed his in-law's show and said that he and his wife were "threatened" when they first tried to quit filming. 
Derick Dillard says 'Counting On' doesn't reflect reality 
RELATED: 'Counting On': Derick Dillard Suggests Jim Bob Duggar Has Restricted Jill Duggar's Access to Her Siblings
Derick, who appeared with his wife on the first several seasons of Counting On before exiting in 2017, has made it clear in the past that he and Jill, 29, were unhappy with their experience on the show. He has also opened up about his own strained relationship with his wife's family. Now, in his latest comments, he's claiming the show doesn't reflect the Duggar family's actual lives. 
"This show is not anything close to reality. From what we've seen, not accurate at all," he commented. 
"Maybe I'll start a livestream during episodes, critiquing what is really going on in real time," he added.  
In another comment, Derick specifically called out a family Zoom night that was seen in the season premiere. He said he and Jill weren't invited to attend because it was filmed for the show. 
Derick Dillard lashes out at Jim Bob Duggar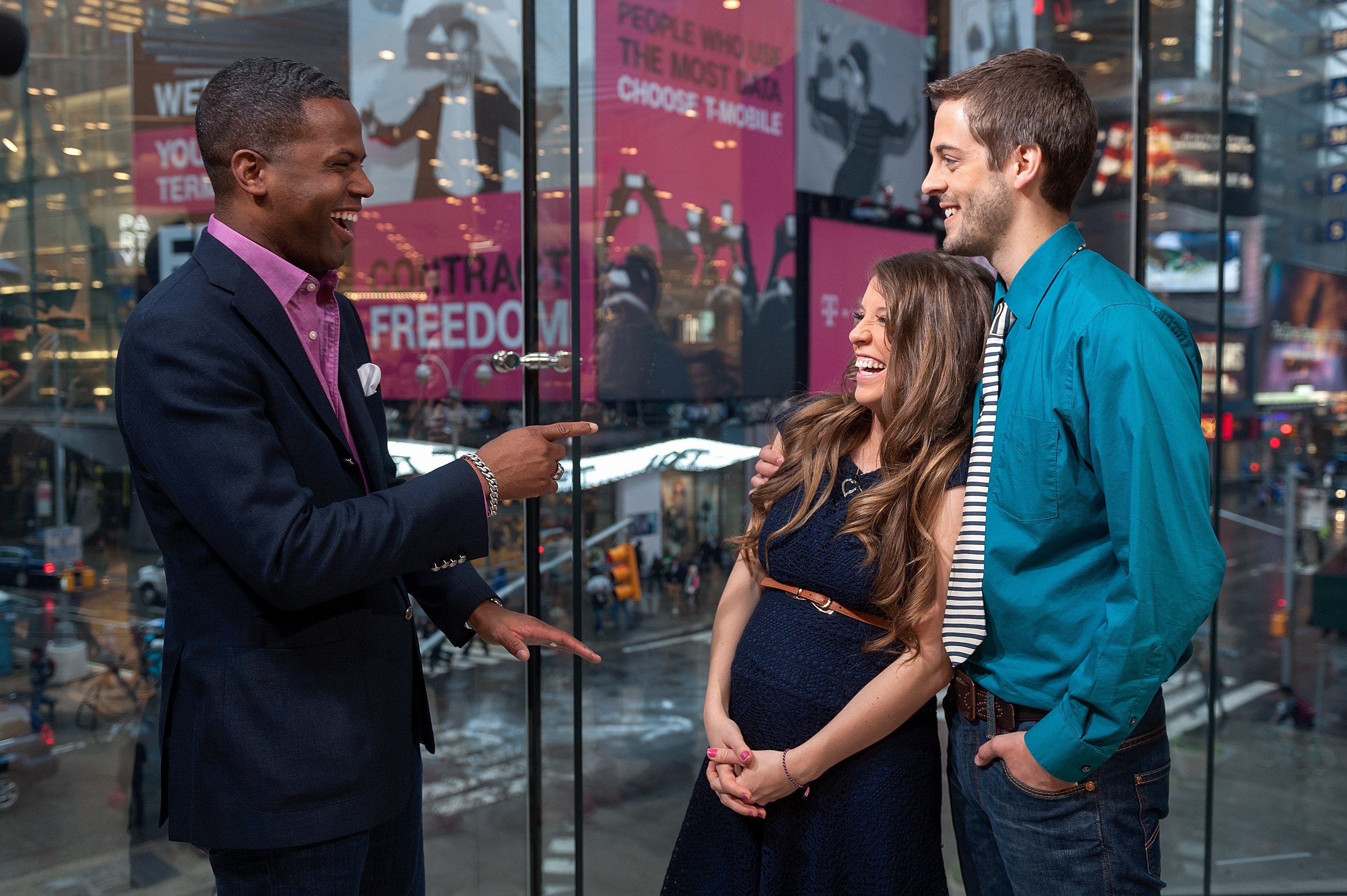 RELATED: Jim Bob Duggar Fears the Influence Jill Duggar's Husband Derick Dillard Might Have on the Family, Ex 'Counting On' Star Says
Derick's critical comments about Counting On didn't stop with gripes about the show's accuracy. He went on to say appearing on the series "has messed up my family." Then, he lashed out at his father-in-law Jim Bob Duggar. 
After one person complained there was too much Jim Bob in the latest episode, Derick chimed in. 
"That's because it's still under his control, and he will attack the victims if they threaten his show," he wrote. "We were humiliated and threatened when we first tried to not film. Now it's not dependent on us anymore to keep the show going because more kids got married, so it's more ok if we quit."
"It's Jim Bob's show," Derick added in another comment.  
Why Jill Duggar and Derick Dillard left the TLC show  
When Jill and Derick left Counting On, the couple's departure was linked to Derick's transphobic and homophobic statements on social media. But in the years since, Derick has said the real reason he and his wife quit had to do with disputes with Jim Bob over money. Jill has said filming got to be "too much" for their family. 
Derick has made it crystal clear he has issues with Jill's father. In comments made on social media and in interviews, he's said the Duggar family patriarch exerts tight control over his children, especially when it comes to finances. Derick has also referred to his wife as an abuse victim and said TLC pressured her to film even when she expressed a desire to leave the show. Jill was one of several Duggar siblings who were sexually abused by their older brother Josh Duggar as children, as revealed in 2015. 
"We have to break this culture that cares more about ratings than protecting the most vulnerable," Derick wrote on July 8. "Jeff Epstein already showed up that if you have enough money, power, and influence you can get away with anything … there are many more stories in this world that are not too different." 
Derick says he and Jill were invited back to 'Counting On' 
While some people cheered Derick for speaking out, others thought his comments were just sour grapes. One person on Instagram accused Derick of being "salty" because he'd been fired from the show. But the dad of two fired back, saying he and Jill were encouraged to return to Counting On but refused. 
"Nope, they begged us to come back," he wrote. "[W]e wouldn't after we knew what we knew."