Desi Arnaz Described His Final On-Air Scene with Lucille Ball: 'It Was the Last Time We Would Be Lucy and Ricky'
Desi Arnaz and Lucille Ball divorced in 1960 after 20 years of marriage. Arnaz recalled their final scene as iconic characters Lucy and Ricky on their last show together.
Desi Arnaz and Lucille Ball played Ricky and Lucy Ricardo on I Love Lucy and The Lucy-Desi Comedy Hour. The couple tied the knot in 1940 but divorced in 1960. A final scene between the husband-and-wife team as the iconic characters caused them both such emotion they were brought to tears.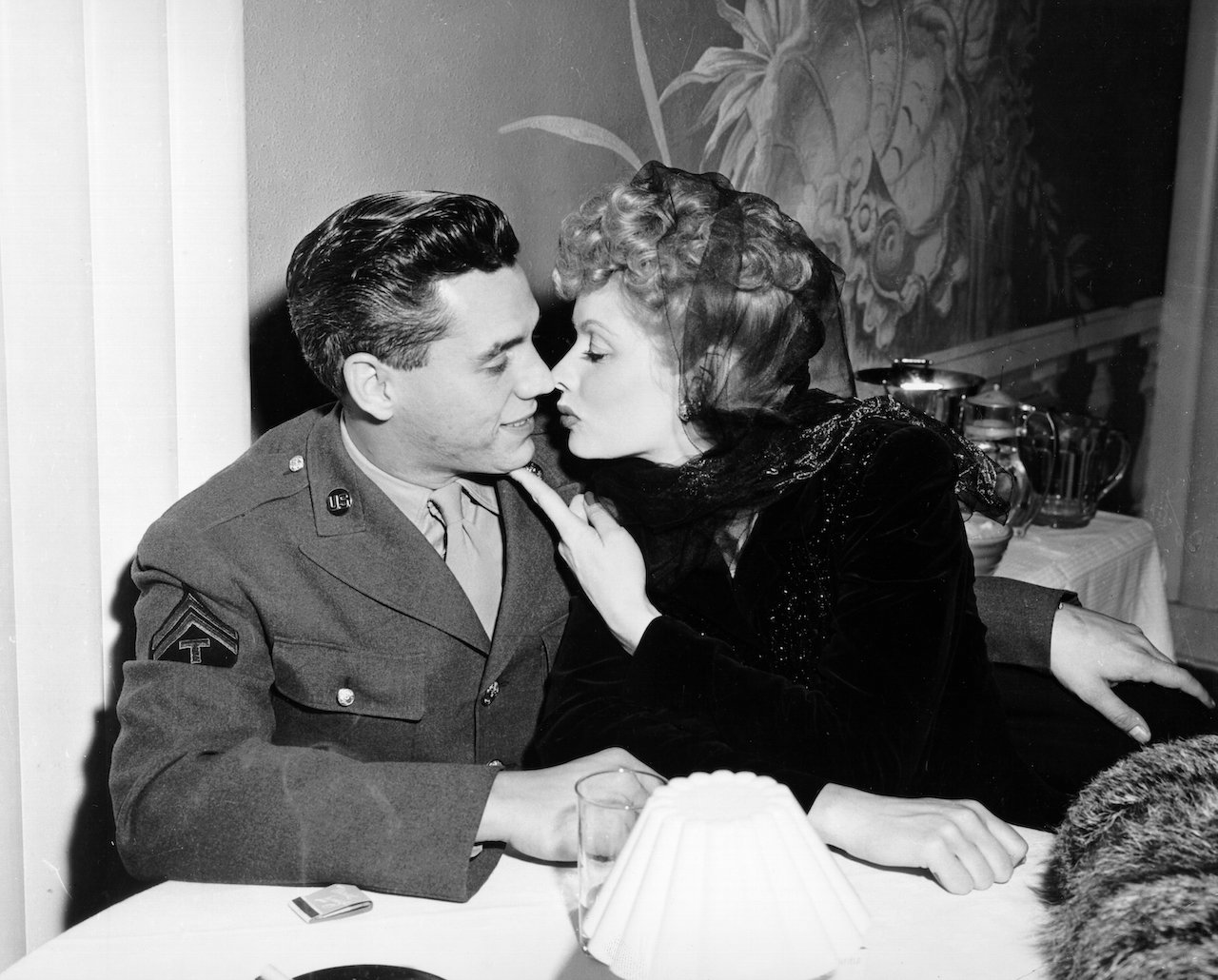 'The Lucy-Desi Comedy Hour' continued the 'I Love Lucy' legacy
When Arnaz and Ball decided to end their popular sitcom I Love Lucy in 1957, they created a way to keep Lucy and Ricky on TV without the commitment of a weekly half-hour show. Reprising their roles in several one-hour specials, The Lucy-Desi Comedy Hour provided audiences with their favorite television couple yet less of a burden on the show's stars.
The series ran from 1957 to 1960 and included William Frawley and Vivian Vance also resuming their characters of Fred and Ethel Mertz.
Arnaz and Ball's marriage had gone through a myriad of tumultuous times from the moment they said 'I do'. By 1959, they decided to divorce but kept their business partnership running Desilu Productions and amicably co-parented their two kids, Lucie and Desi Jr.
Desi Arnaz had to direct their last scene on 'The Lucy-Desi Comedy Hour'
In his memoir, A Book, Arnaz recalled having to take on directing duties for the last Lucy-Desi Comedy Hour episode as well as play his role.
"I would have rather had one of the other directors do it, but they were all busy," Arnaz wrote. "Between our series and the ones we did for others, Desilu would be responsible for 26 different television series that year."
Arnaz knew their final scene together would be emotional, especially since it involved a kiss with his soon-to-be ex-wife. He confessed to having difficulty getting through the segment.
"Doing that last Lucy-Desi Comedy Hour was not easy," he admitted. "We knew it was the last time we would be Lucy and Ricky. As fate would have it, the very last scene in that story called for a long clinch and a kiss-and-make-up ending."
'Not just an ordinary kiss' between Desi Arnaz and Lucille Ball
Ball and Arnaz were both anticipating their lip-lock scene, which marked the ending of their television personas as well as their off-camera marriage. The couple's final on-air kiss was loaded with meaning and memories.
"As we got to it, we looked at each other, embraced and kissed," Arnaz wrote. "This was not just an ordinary kiss for a scene in a show. It was a kiss that would wrap up 20 years of love and friendship, triumphs and failures, ecstasy and sex, jealousy and regrets, heartbreaks and laughter… and tears."
The two stars were unable to hold back their feelings and became weepy on set. As director, Arnaz took his time ending the scene.
"The only thing we were not able to hide was the tears," Arnaz said. "After the kiss we just stood there looking at each other and licking the salt. Then Lucy said, 'You're supposed to say 'cut'."