Desi Arnaz Let Frank Sinatra out of His Contract With Desilu Productions for This Career-Making Role
Desi Arnaz signed Frank Sinatra for a pilot with Desilu Productions but the famous singer had to back out due to an offer for this iconic film that restarted his career.
Desi Arnaz and Lucille Ball rose to superstardom as Ricky and Lucy Ricardo on I Love Lucy. While Arnaz was appearing on screen, he was also working tirelessly behind the scenes as head of Desilu Productions and launching a myriad of new deals. The iconic band leader had once signed singing and acting legend Frank Sinatra for a pilot, but lost him when an offer in this blockbuster film came along.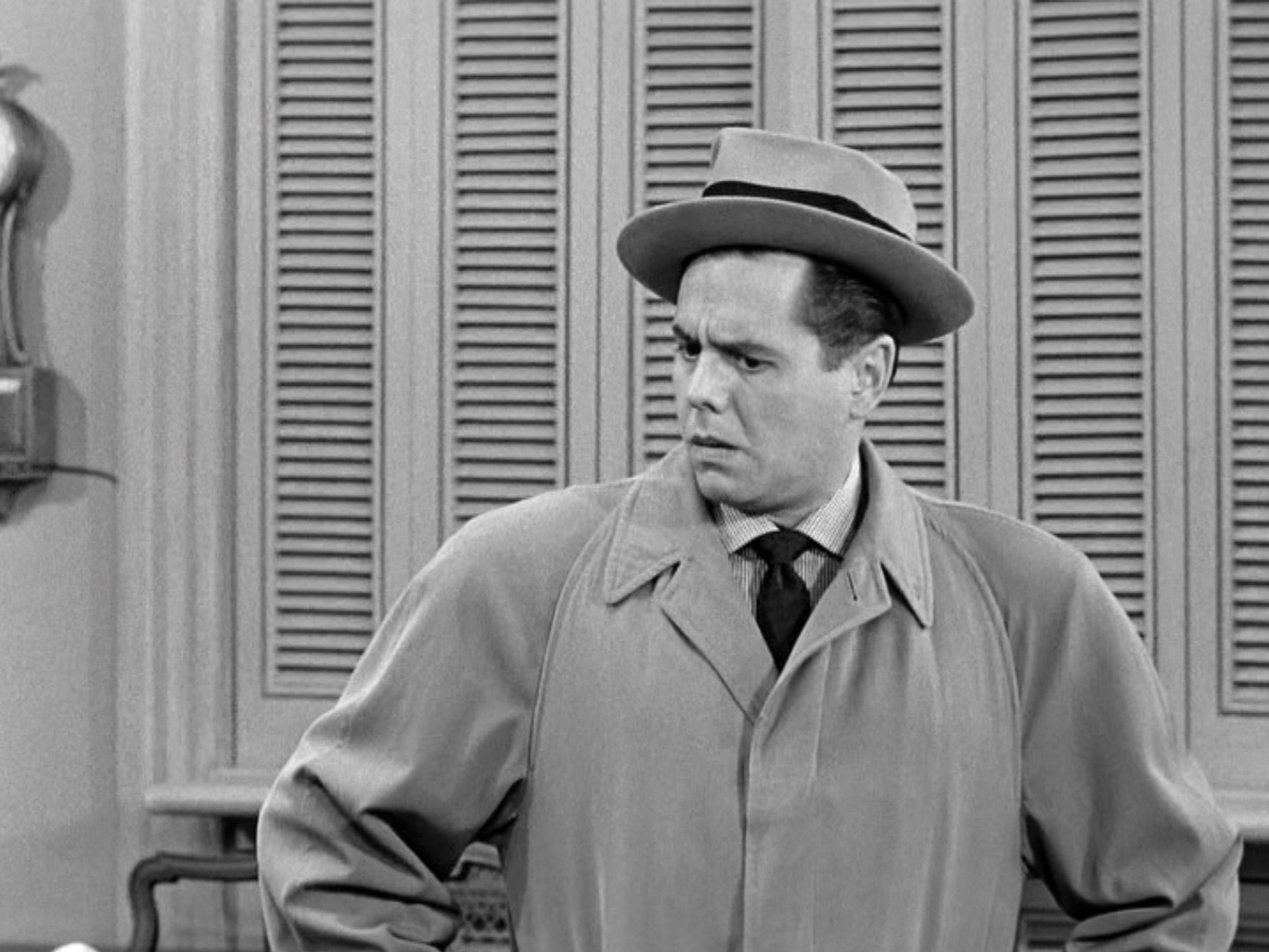 Frank Sinatra's career had stalled when Desi Arnaz hired him
Sinatra's rise to stardom began in the mid 1940s after launching a solo singing career. He also ventured into acting with roles in films such as Reveille With Beverley and Higher and Higher in 1943. Yet by the early 1950s, Sinatra's fan base was dwindling. Arnaz recalled the singer/actor's fall in popularity.
"Sinatra, who had been such a tremendous hit, a national craze, all of a sudden couldn't get arrested," Arnaz wrote in his memoir, A Book. "I had always thought that Frank was a hell of a good actor. In his singing he proved that. He just doesn't sing a song, he acts out a poem to music."
Arnaz was in the middle of I Love Lucy's massive success when he developed a pilot called Downbeat, in which he wanted to cast Sinatra. The role seemed perfectly suited for the actor, which required singing segments and "all kinds of different intrigues". Despite others turning Sinatra away for parts, Arnaz knew he could nail the character.
"Frank liked it very much," Arnaz explained. "At the time his career wasn't doing too well. Even his agents had told him they did not wish to represent him anymore and had torn up his contract, which was a lousy and ungrateful thing to do to a guy who had made millions for them. They forgot that once a champion, always a champion."
'From Here to Eternity' was too good to pass up for Frank Sinatra
Though Sinatra agreed to do Downbeat, he soon decided to back out after getting an offer he couldn't refuse.
"We were about ready to go with the pilot when Frank came to my office at General Service and told me that he had gotten this part in From Here to Eternity, which he really wanted and had worked hard to get," Arnaz recalled. "He was anxious to do it and thought it would be a tremendous break for him."
The role marked Sinatra's comeback to star status. Recruited to play Italian American soldier Maggio in the classic 1953 film From Here to Eternity alongside Montgomery Clift and Burt Lancaster, Sinatra won an Oscar for his performance which turned out to be his first non-singing character. The legendary movie changed the trajectory of his career and relaunched him to stardom.
Frank Sinatra wanted to honor his deal with Desi Arnaz
Arnaz revealed that Sinatra didn't want to leave Arnaz in the lurch after promising to deliver on Downbeat.
"Being the kind of guy he is," Arnaz said of Sinatra, "he wanted to know how much we had invested in the development of the pilot and if he could reimburse us for it or perhaps do it later."
The I Love Lucy star was thrilled for Sinatra getting such a prime opportunity and just wished him well.
"I told him, 'Forget it Frank'," Arnaz remarked. "'What the hell, we can do a television series some other time. We'll just let this thing sleep in the files for a while and see what happens.'"
Regarding the success for Sinatra that followed, Arnaz added, "I was very happy to see what happened."