Desi Arnaz Once Hosted 'Saturday Night Live' and Spoofed 'I Love Lucy' With Some Changes of Title
I Love Lucy remains in television history as comedy gold. Starring husband-and-wife team Desi Arnaz and Lucille Ball, the show was the first to be filmed in front of a live audience when it premiered in 1951. The couple went through many ups and downs throughout their 20-year marriage and ultimately divorced in 1960.
Arnaz ended up heading another iconic show years later when he hosted Saturday Night Live in its first season. Naturally, the live sketch show did a takeoff of I Love Lucy with a few changes.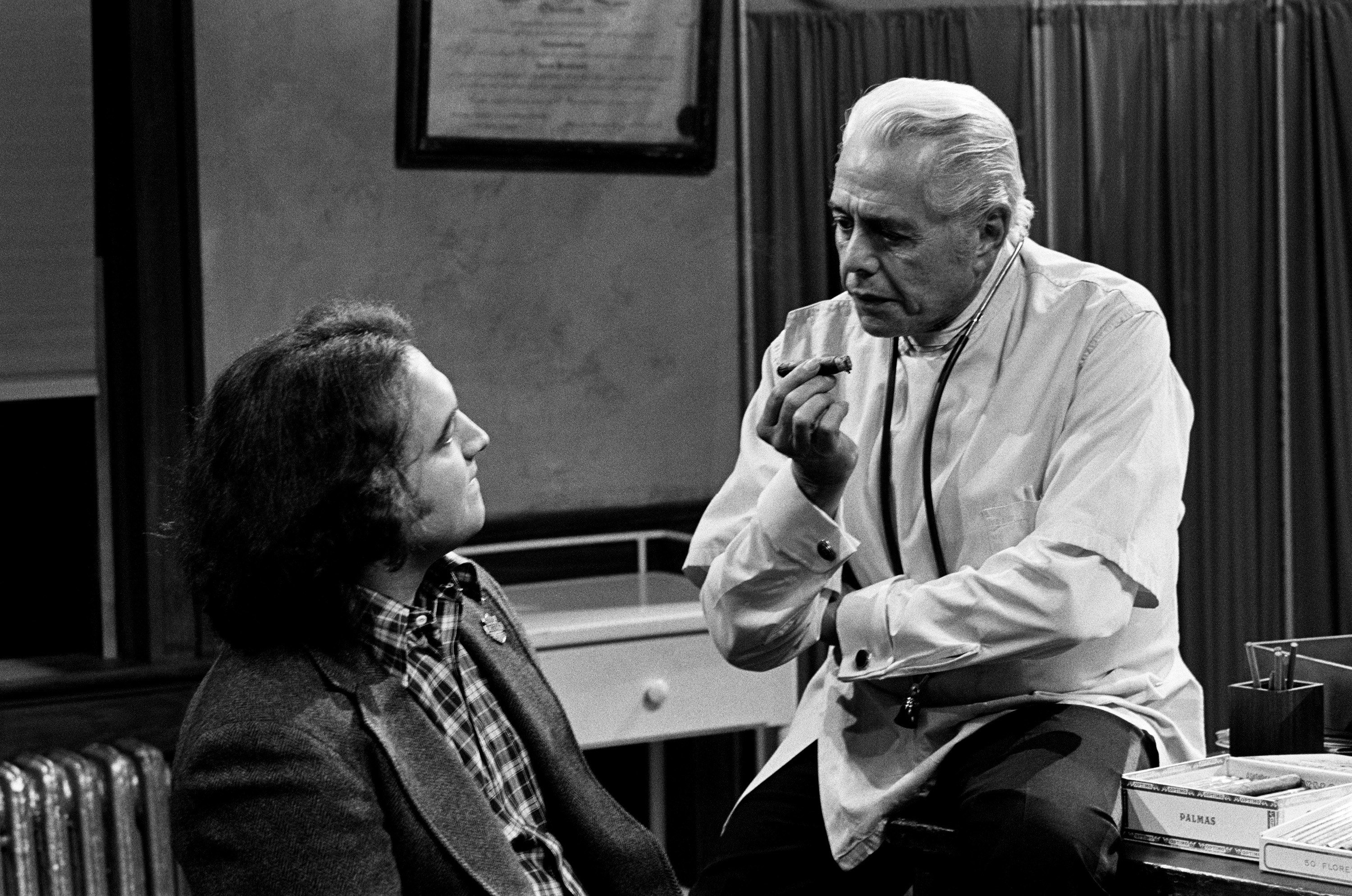 'Saturday Night Live' hits the airwaves
When Saturday Night Live premiered on NBC on October 11, 1975, the cast of Not Ready for Prime Time Players was basically comprised of unknown actors. Featuring Dan Ackroyd, John Belushi, Chevy Chase, George Coe, Jane Curtin, Garrett Morris, Laraine Newman, Michael O'Donoghue, and Gilda Radner, the live comedy show was the first of its kind.
Still on the air after 45 seasons, SNL has launched several of its cast members into stardom. Ackroyd and Belushi soon became household names, followed by a myriad of comic talent including Bill Murray, Eddie Murphy, Mike Myers, Adam Sandler, Chris Farley, Will Ferrell, Kristin Wiig, Tina Fey, and Tracy Morgan.
Co-created by Lorne Michaels and Dick Ebersol, SNL has been executive produced by Michaels since its launch except for his departure from 1980 to 1985.
Desi Arnaz hosts with his son
On February 21, 1976, Desi Arnaz hosted Saturday Night Live. His son, Desi Jr., performed with his dad for the episode's musical segments, which included the songs "Cuban Pete" and the iconic "Babaloo". According to The A.V. Club, Arnaz closed out the show with the latter song, playing his signature drum and leading a conga line through the studio audience.
In his opening monologue, Arnaz thanked the cast for the gift of cigars and called SNL "one of my favorite shows." Skits included Chase as President Gerald Ford, Arnaz reciting Jabberwocky in a very heavy Cuban accent, and a parody of The Untouchables.
Arnaz also portrayed a Cuban acupuncture doctor that uses cigars in place of needles, with Belushi as a patient.
Failed pilots of 'I Love Lucy'
Naturally, SNL featured several skits surrounding Desi Arnaz's iconic show with Lucille Ball. With Radner brilliantly portraying Lucy, Arnaz introduced several supposedly failed ideas for the premise of I Love Lucy.
The following series of skits included "I Love Desi," where Tom Schiller also portrayed Desi Arnaz, and "I Love Louie," with Morris as Louise Armstrong.
Perhaps the sketch that got the biggest laugh was "I Loathe Lucy," where Radner basically jumps through hoops as Lucy trying to please Ricky (Arnaz) to no avail.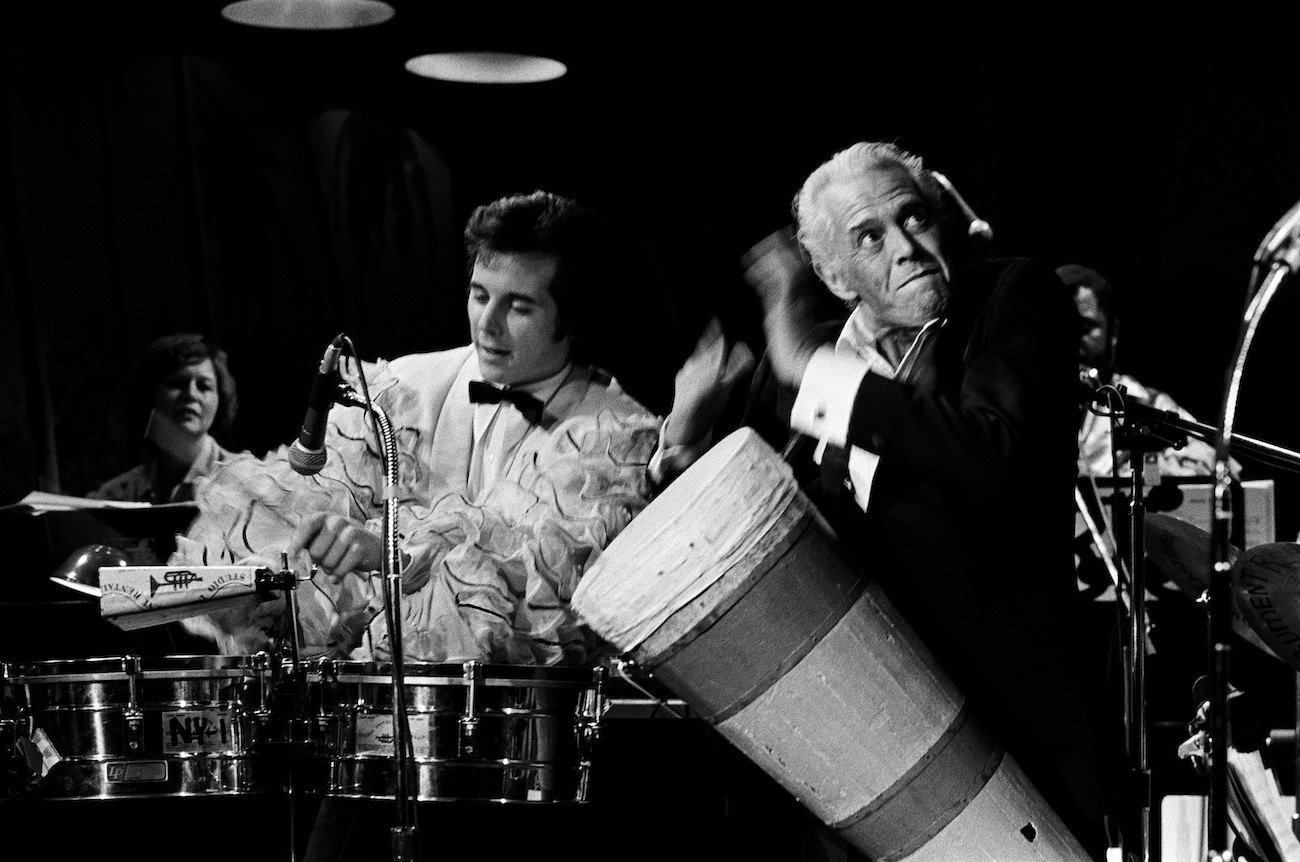 Another sketch that included the comedic icon were "Lucy's Costumes," where Radner as the famous redhead reveals some extreme costume ideas with Ethel before sneaking into Ricky's club. "Lucy Plugs Desi's Book" featured a comic take of Lucy promoting Arnaz's 1976 memoir A Book. Desi Jr. got to prove his acting chops by sometimes playing his dad at a younger age.
Arnaz clearly reveled in his host post. The A.V. Club noted that the SNL appearance "celebrates [Arnaz] in a way that heightens your awareness of just how weird everything about him and his career was. And he really does seem to be having a great time."