Desi Arnaz Had His Own Opinion of 'What Went Wrong' in His Marriage to Lucille Ball
'I Love Lucy' stars Desi Arnaz and Lucille Ball became famous and ran a major studio during their 20 years of marriage, which brought a lot of stress to their relationship.
Desi Arnaz and Lucille Ball were beloved by fans as Ricky and Lucy Ricardo on I Love Lucy. Yet their marriage made headlines for its constant turbulence, with much of the spotlight put on Arnaz's drinking and philandering. In his memoir, Arnaz reflected on what he thinks contributed to their divorce.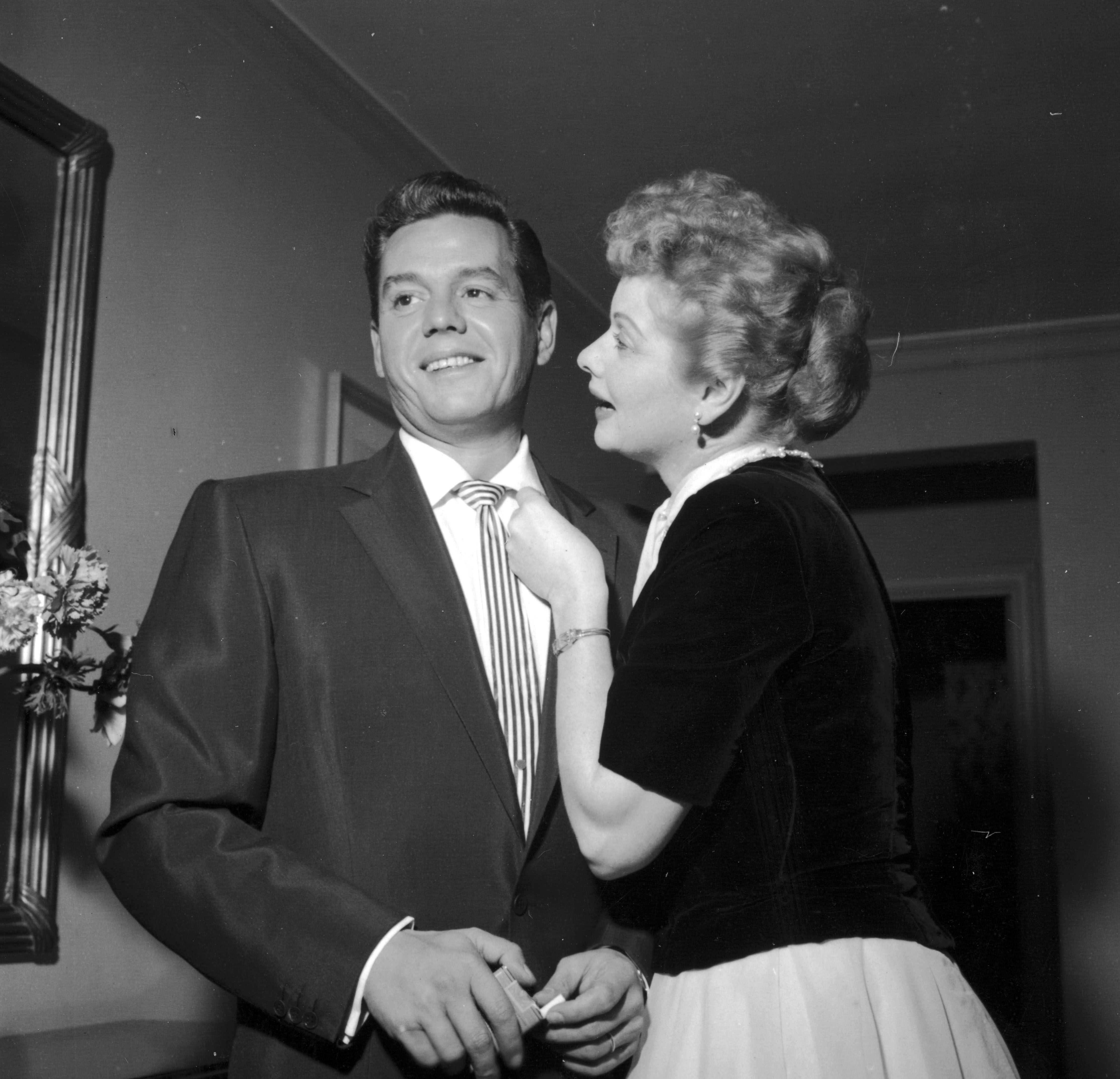 Too much together time for Desi Arnaz and Lucille Ball
Arnaz found it ironic that he and Ball had made a priority of trying to work together early in their marriage to avoid being separated too often. When they got the opportunity to run a studio and show together, constantly being side by side proved to be a bit of overkill.
"When I look back on our marriage now and ask myself what went wrong, I think that one of our problems was that we were both working too hard and were together too much," Arnaz wrote in A Book. "All day and all night. Little arguments became big arguments. There was really no chance to be away from each other and let things cool off."
The stress of running Desilu Productions had taken its toll on Arnaz by 1959. He had several lucrative offers on the table to purchase the company, but Ball wouldn't budge.
"I wanted to sell," Arnaz remarked. "I wanted to sell more than ever. And we could have sold. … I am sorry to say, my partner did not want to sell."
Desi Arnaz felt Lucille Ball's expectations had changed
As their celebrity status grew, the I Love Lucy star sensed that Ball wasn't as accepting of his shortcomings as she used to be and expected him to exude a more public persona.
"She had fallen in love with me the way I was, for whatever I was, whatever good was in me or whatever bad," the Cuban bandleader explained. "But by this time, because of the prominence we had achieved by being in front of the public all the time, she wanted me to be a little better, to show no faults at all."
Arnaz was known to have a penchant for drinking, which he felt Ball was more than aware of when they met. But her patience for his partying was growing thin.
"I had always been a drinking man," he admitted. "Lucy knew that. The first night we went out… we both got bombed and had a ball. But now she was resenting it. As president of three studios and all that bulls***, I should be more dignified."
The marriage of the 'I Love Lucy' stars was beyond repair
Arnaz confessed that he never cared what others thought of him, and he wasn't good at maintaining moderation. The lack of balance affected both his personal and professional life, which in turn negatively impacted their marriage.
"I guess if I had learned the meaning of moderation and had been able to practice it, the Desilu monster we had created and our marriage might not have been so hard to cope with," he said. "The more frustrating and impractical this whole business became, the more difficult my job became. The more our love life deteriorated, the less sex we had. The more unhappy we were, the more I worked, and the more I drank."
Their relationship continued its downward spiral. Ball and Arnaz were constantly arguing and sleeping in separate rooms, which increased Arnaz's drinking. Soon they were past the point of no return.
"The more we fought, the less sex we had, the more seeking others, the more jealousy, the more separations, the more drinking, which led right back to more fights, less sex and more seeking others, etc.," Arnaz wrote. "Add to this the herculean effort we had to make to maintain the imaginary bliss of Lucy and Ricky, and our lives became a nightmare."
Ball and Arnaz divorced in 1960.