Desi Arnaz's Daughter Stopped Visiting Him After His Divorce from Lucille Ball Because 'He'd Always Lose His Temper'
I Love Lucy stars Desi Arnaz and Lucille Ball were considered Hollywood's golden couple until their divorce in 1960. Though their two children, Lucie and Desi Jr., lived most of the time with Ball, they would often visit their father at his ranch in Corona, California. 
As she got older, Lucie stopped visiting visiting her dad due to his explosive outbursts.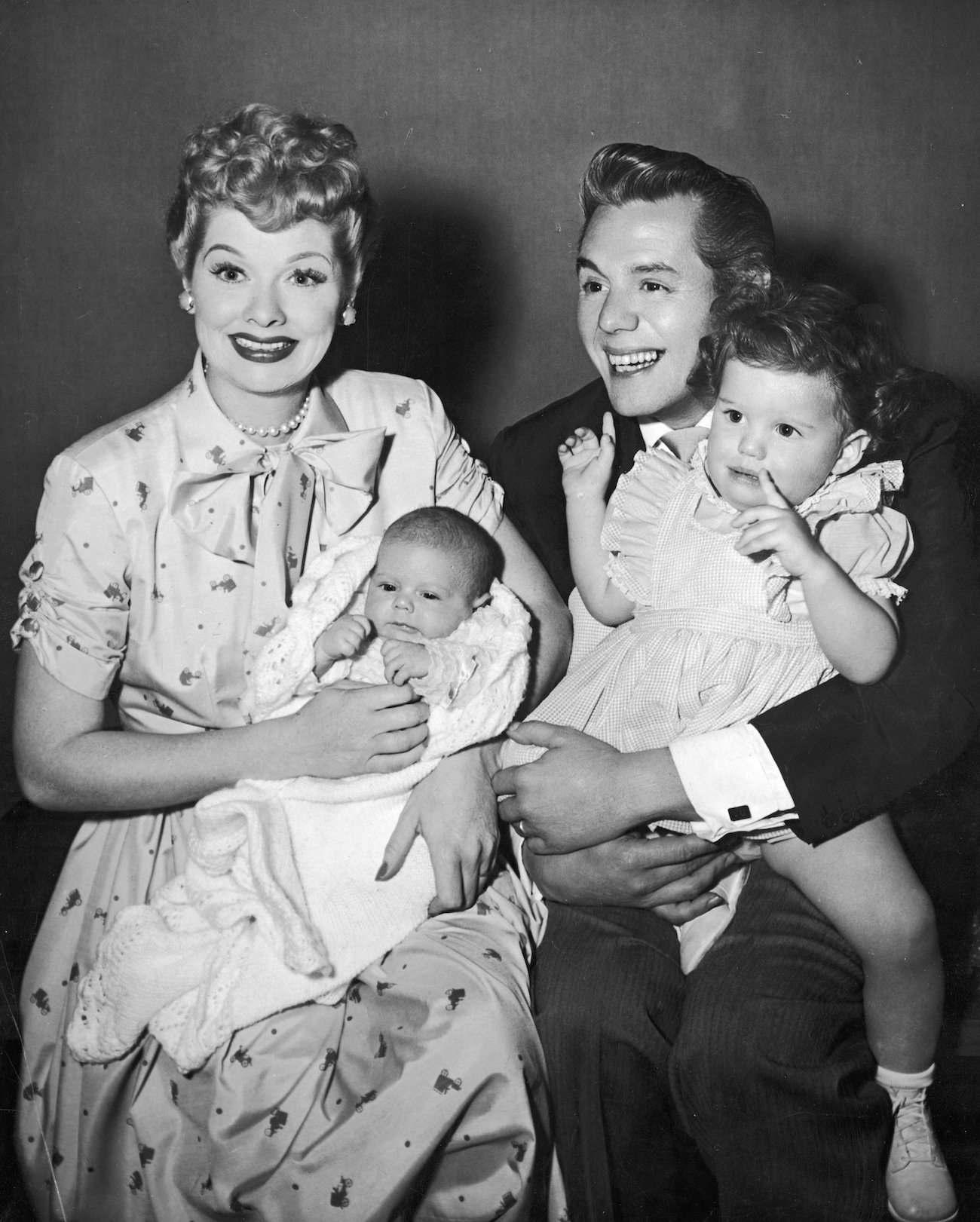 Lucille Ball described how her time with their children was different from her ex's
When the famous couple split, Arnaz had visitation rights for seeing their children. Ball knew her ex-husband's ranch served as almost an amusement park for Lucie and Desi Jr., where she felt a bit envious of his home being more attractive than her own to the kids.
"Now the children get to enjoy their father for long periods and as often as convenient for him," Ball said, according to the book Desilu: The Story of Lucille Ball and Desi Arnaz by Coyne Steven Sanders and Tom Gilbert. "They love his ranch, his horses, his bunk beds, his racing cars, his beach house, his fishing sprees, his racetrack, his golf tourneys. In fact, life with Desi these days is a bowl of cherries. One good time after another."
Ball noted she had the more perfunctory role of parenting, where she was responsible for keeping their kids on track with their daily routine.
"I'm not complaining," she remarked. "I accept it. But their days with me are the drudgery days – the school days, the doctor, the dentist, the 'Do your homework' and the 'Go to bed early' and 'Take your medicine for the cold you caught at Desi's ranch' days."
Lucie Arnaz saw her visits differently
While Ball viewed Arnaz's time with their kids as a nonstop vacation, Lucie revealed her time with her dad was quite stressful. Arnaz could often shift moods quickly, going from warm and charming to having angry outbursts.
"He would be very jovial, a terrific host," she said of her father. "He would sing, he'd be very outgoing. But he'd always lose his temper. He wouldn't understand things clearly, he would misunderstand situations. He would think people were talking about him."
Lucie admitted Arnaz's explosive temper soon became a deterrent to her wanting to spend time with him.
"When it was at its worst, he'd blow up," she explained. "If the TV was on too late, and it was bedtime, instead of saying 'It's bedtime,' doors would crash. It was awful. It was terrible. Then he'd be terrifically sorry and feel awful. After I got a little older, I stopped going down there."
Desi Arnaz's daughter praises her dad for his accomplishments
Lucie's relationship with her father improved over the years. She was with him as he battled cancer shortly before his death in 1986. Arnaz's achievements still make her proud.
"He credits the people he was smart enough to hire, who figured out how to do a three-camera show in front of a live audience on film, which had never been done before," Lucie said of her dad in February 2020, according to Closer Weekly. "And to run a studio [Desilu] at the same time he's doing that show and performing on it as Ricky Ricardo was a lot."
Reflecting on Arnaz's accomplishments with Ball, Lucie expressed gratitude for her father's talent being given the recognition he deserved.
"He did a lot, and I think people now do know about it, because it's been written about," she remarked. "I don't know if it was written about enough during his lifetime, but it is now and it's lovely that people acknowledge that."