De'Von Waller Opens Up About Marrying Hazel-E, Being a Dad, and 'Marriage Boot Camp'
When viewers tuned in for Marriage Boot Camp: Hip Hop Edition this past season, they were introduced to De'Von Waller, Hazel-E's man. They entered the boot camp mansion with their own issues as a couple and hit a few snags with their castmates, but ultimately, Hazel and De'Von rolled out together.
These days, you can catch them cuddling up on Instagram and showering their baby, Ava Dior, with affection. Although some of De'Von and Hazel-E's problems played out on TV, behind the scenes, they'd already been adapting to life as husband and wife. The pair got hitched in October 2019 are set to celebrate their first anniversary on Oct. 6.
In a phone interview, Waller recently spoke to Showbiz Cheat Sheet about being a dad, his marriage, and what he really thought of Hazel-E's contract on Marriage Boot Camp.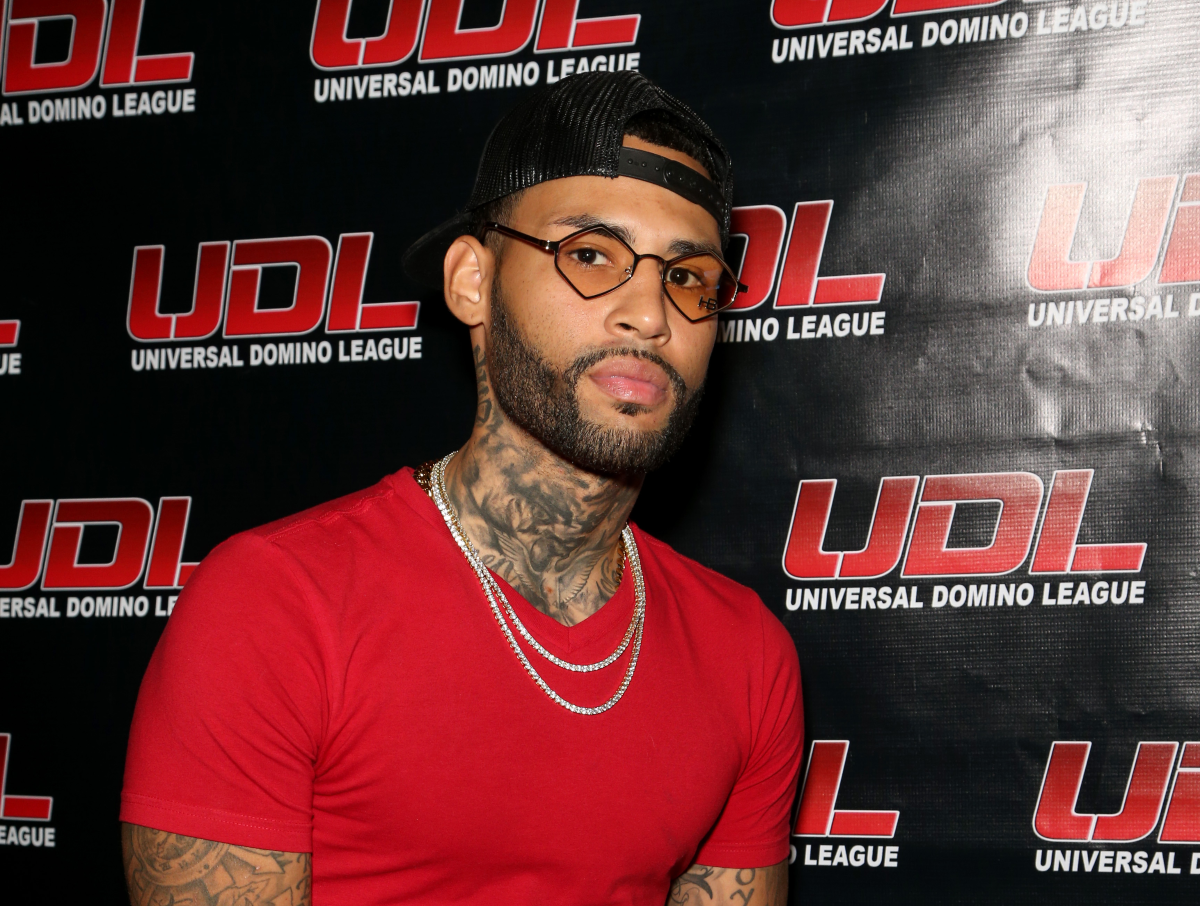 De'Von Waller was always a believer in marriage
He may have caught some flak from Hazel-E and Marriage Boot Camp viewers about his true intentions, but Waller explained from a young age, he always believed in marriage. He shared that he grew up in a household with his mother and stepfather and saw it as a beautiful thing.
"I always wanted to have my own little family and now since I have it, it's like my dream come true," he said.
During the early stages of their relationship, Waller worked hard to earn Hazel-E's trust and affections, and even helped her move into her new home to prove he was reliable. He took her out on dates, gifted her with roses, and can still recall exactly what she wore the first time they met — from head to toe.
He couldn't pinpoint what it was, but Waller had an inner knowing that Hazel was "the one" as soon as he saw her. "You just know when you know." He added that he wasn't wrong about his gut and emphasized that he chose wisely in terms of a wife and mother of his child.
Why he signed the contract on 'Marriage Boot Camp'
Viewers may remember that Waller did not flinch about signing the contract Hazel-E presented during the ring ceremony. While she did it as a reaction to the lie detector test, he felt secure in his true feelings for her and didn't care about the contract.
Waller told us that he'd never use Hazel for anything and that he never viewed her as an opportunity. To him, their relationship was and is tight. "I already knew at the end of the day, we were gonna be one."
To underscore his respect and love for his wife, he gave an example of when he turned down a lucrative opportunity to be in an Ariana Grande video. "Out of respect for my wife, I'm not going to be doing the types of things that they wanted to be done in that music video."
Waller said Hazel actually encouraged him to jump on it but he insisted it wasn't the right move.
The couple share a pet peeve about each other
When we spoke to Hazel-E, she said the one thing that annoys her about De'Von is his habit of leaving water marks on the bathroom mirror.
Funny enough, we asked him what tiny thing frustrates him about his wife, and he noted her high-level OCD behavior about splash spots on the mirror. He laughed and said sometimes they have major arguments about her reactions, but it can be amusing.
De'Von is a devoted family man
In it to win it, Waller made it clear he's all about his family. When asked what he learned from Marriage Boot Camp, he indicated it was a test for the longevity and strength of their bond. He learned about patience whether he could really be around one person for so long.
Noting the timeline of their entire relationship — including the pandemic — and how long he and Hazel-E have been around each other, Waller knows he's with the right one.
He's doing things he's never done before. "We've been together every single day, and I would never want to change that. I want to see her for the rest of my life. I'll never get tired of her, and now we have beautiful Ava."
The hardest thing about Boot Camp? For Waller, it was keeping his marriage under wraps. He said he's proud of his relationship with Hazel and they tied the knot before becoming pregnant with Ava, who was planned. However, their time on the show provided them both with lessons.