'Dexter': 1 Cast Member Confirms They Won't Return in Season 9
Michael C. Hall will reprise his role as serial killer Dexter Morgan in the Showtime series Dexter. But one of the original Dexter cast members says they will not be back in season 9.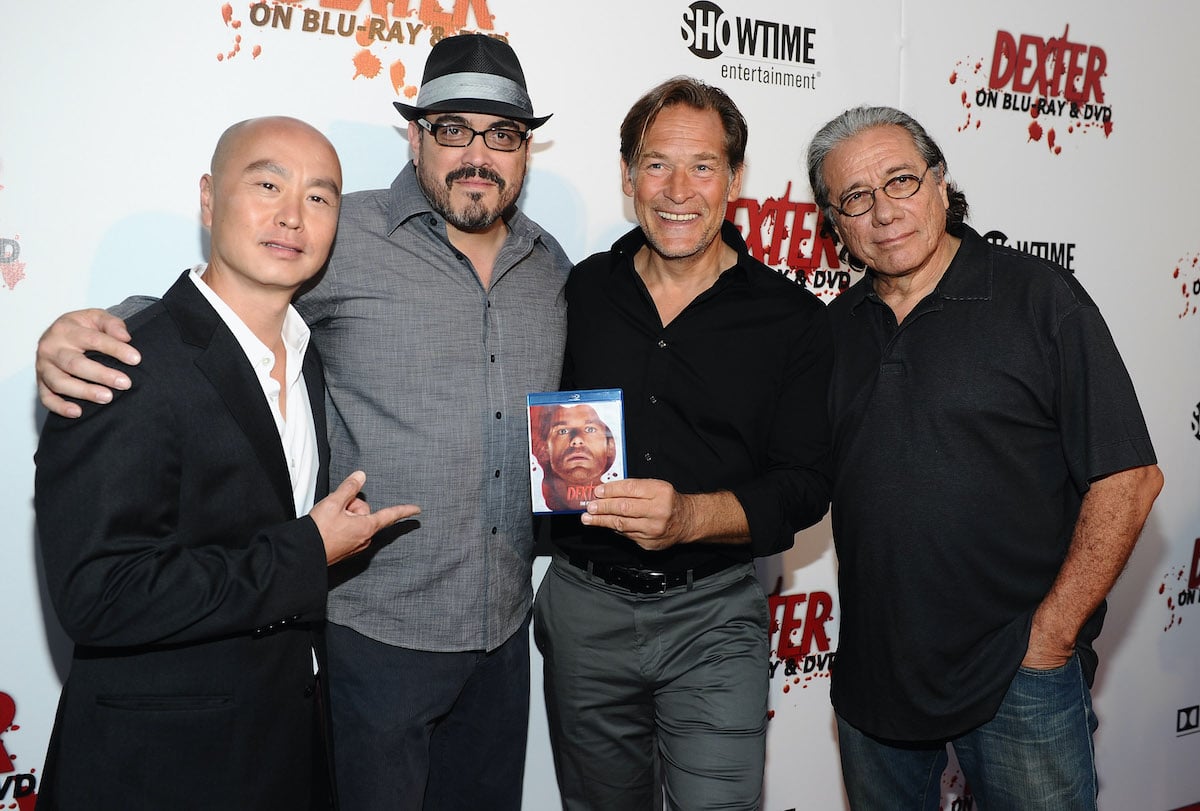 Cast of 'Dexter' to return in new episodes this fall 
After the way things ended for Dexter Morgan in season 8, many fans of the Showtime series are anxiously awaiting new episodes. Ten new episodes are coming out this fall. 
So far, Hall is the only original cast member who will reprise their original role in new episodes of Dexter. He will reprise his role as "Dearly Demented Dexter," who now lives in upstate New York and has a gig working in a fish and game shop. As for the rest of the original cast, one actor who plays a major role said they will not be back in the reboot.
'Dexter' cast won't include James Remar in season 9
James Remar played Harry Morgan, Dexter's adopted father, in the show's original run. Dexter would often rely on flashbacks of Harry, who was the voice of reason for Dexter's "dark passenger." 
"I will not be back as Harry Morgan in Dexter Season 9," Remar explains in a video to a fan. "Thank you for saying Harry was one of the best characters you've seen in a TV show. It was one of the best characters I ever had the chance to play — especially season 1." 
According to Remar, producers "didn't ask any of the original cast back, [which is] too bad because all of [them] wanted to go back." So far, Clyde Phillips, the original showrunner, and Hall are the only show's only original members confirmed to be working on the next installment. 
'Dexter' Season 9 cast might include these stars from seasons 1 through 8 
There are rumors about Jennifer Carpenter's possible return as Debra Morgan. But at this time, nothing is for sure. Deb dies in season 8 at the hands of "The Brain Surgeon." If she returns in the reboot, it will likely be in flashbacks, much like the way Harry appears to Dexter in the show's original run. 
Some fans suspect other characters might return in new episodes of Dexter, too. According to Dexter fans on Reddit, C.S. Lee could make an appearance in season 9. After he shared a photo to his Instagram with the caption, "Exciting things about to happen #whereisdexter #darkpassenger," many fans assume he'll have some involvement in the new episodes. 
Other Dexter cast members, including Christina Robinson, who played Astor Bennett, have hinted at "exciting things" happening around the time the reboot was announced. Overall, some people think Remar might be "lying" about none of the original cast returning to not "ruin the surprise." But Dexter fans will have to tune in to the new episodes airing this fall to find out who is returning for sure. 
Where to stream 'Dexter' 
If you're looking to catch up on Dexter or rewatch episodes, there's plenty of time. Fans can stream Dexter Season 1 through 8 on Showtime, Hulu, SlingTV, Amazon Prime, fuboTV, and YouTube TV. Additionally, episodes of Dexter are available for purchase on YouTube, Google, Apple TV, Vudu, and iTunes.