'Dexter' Actor Clarifies Rumors of His Potential Return
Dexter actor C.S. Lee has clarified reports that he's returning to the upcoming revival series. As previously reported, the rumor mill started spinning with claims that Lee was reprising his role as Vince Masuka after he posted a certain photo online. Addressing the rumors, Lee insisted he's not filming Dexter but another project.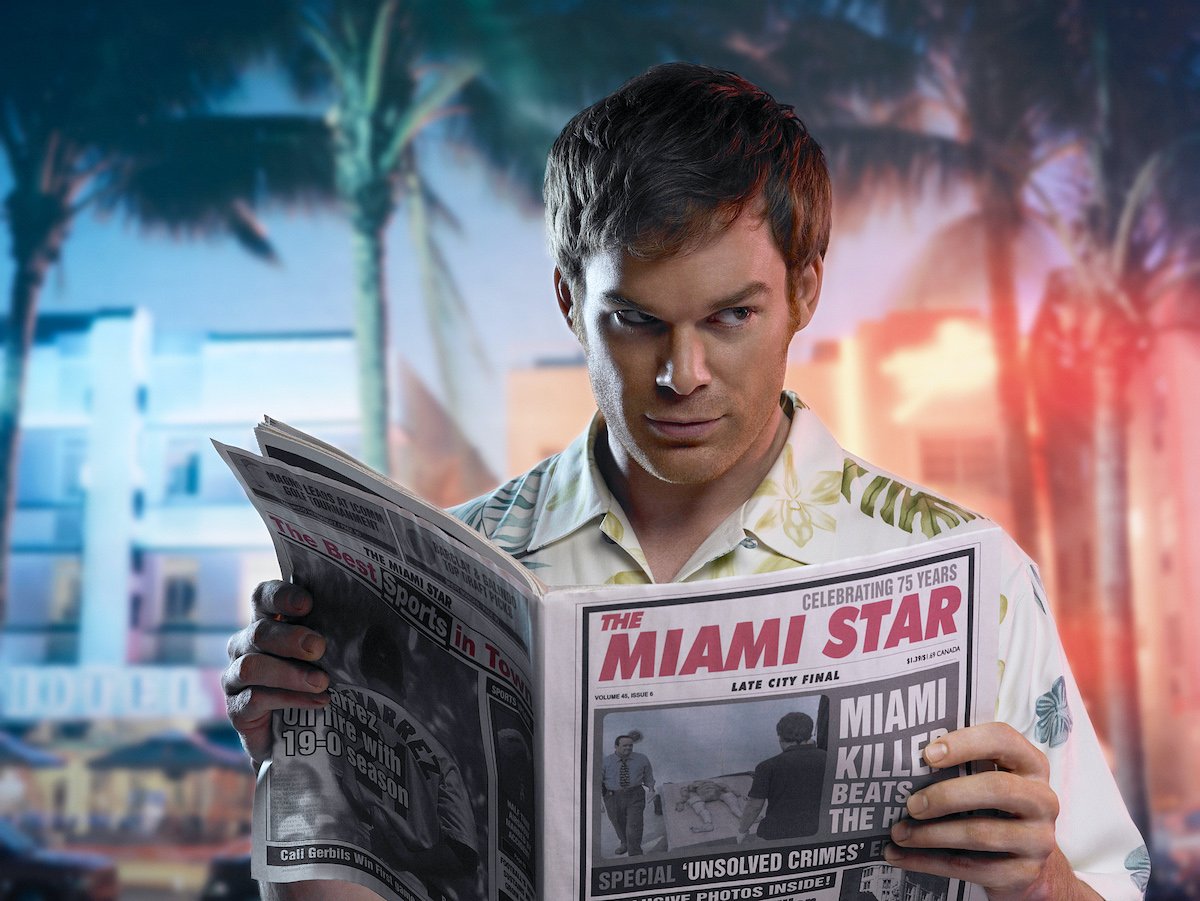 One of C.S. Lee's Instagram posts prompted widespread speculation about his possible return to 'Dexter'
As production on the revival continues, the website Dexter Daily re-posted a photo from Lee's Instagram page showing him somewhere that looked similar to one of the Dexter filming locations. A man believed to be showrunner Clyde Phillips could also be seen standing off to the side.
Figuring his return was official, fans rushed to the comment section to congratulate him. But Lee swiftly debunked the rumors, calling them "fake news" in a message shared on his Instagram Story (via Reddit).
"Nobody from [the] og cast is back as far as I know," he said in another comment. "I'm not involved." But, "Of course they could put us in if they wanted. 🤷‍♂️ #whereismasuka," he added.
C.S. Lee has doubled down on those comments
Many fans figured Lee was playing coy to cover his tracks. But Lee insisted to Dexter Daily that he's really not part of the revival. Instead, he's reportedly working on an upcoming NBC series called Dangerous Moms.
Per Deadline, Dangerous Moms is "a dark dramedy about four diverse mothers who accidentally kill the queen bee of their school's PTA during the demonstration of a new high-end food processor." Lee has reportedly been cast as a character named Victor, but not much else is known beyond that.
Actors who are returning to 'Dexter'
So Lee may not be returning, but there are still several actors who are returning to Dexter. That, of course, includes Michael C. Hall, who played the titular character. The actor will be joined by John Lithgow (The Trinity Killer) and Jennifer Carpenter (Debra Morgan), as well as a string of new actors.
The revival will pick up 10 years after Dexter went missing, finding him living under the name Jim Lindsay in a small town in Upstate New York. He now works as a salesman, but it looks like he's still killing too.
"He is more grounded than he's ever been, but that dark passenger is a voice he cannot deny," Phillips previously told TV Insider. "This is Dexter. People are going to die."
One of his enemies is named Kurt Caldwell. Played by Clancy Brown, Caldwell has been described as "powerful, generous, loved by everyone."
"He's a true man of the people," his character description continues (via TV Line). "If he's got your back, consider yourself blessed. But should you cross Kurt, or hurt anyone that he cares for, God help you."