'Dexter' Cast Member Colin Hanks Refuses 1 Request From Fans of the Show
Colin Hanks enjoys his 'Dexter' fans, but a lot of them ask him to say something from the show. It's not something he likes to say in public so unfortunately, he has to disappoint his fans.
Once you're a Dexter villain, you're in for life. At least that's what Colin Hanks experiences since appearing on season 6 of the Showtime drama. In a recent interview, Hanks told a story about the aftermath of his Dexter fame. Apparently, fans pick out the most shocking line he said and keep asking him to repeat it years later.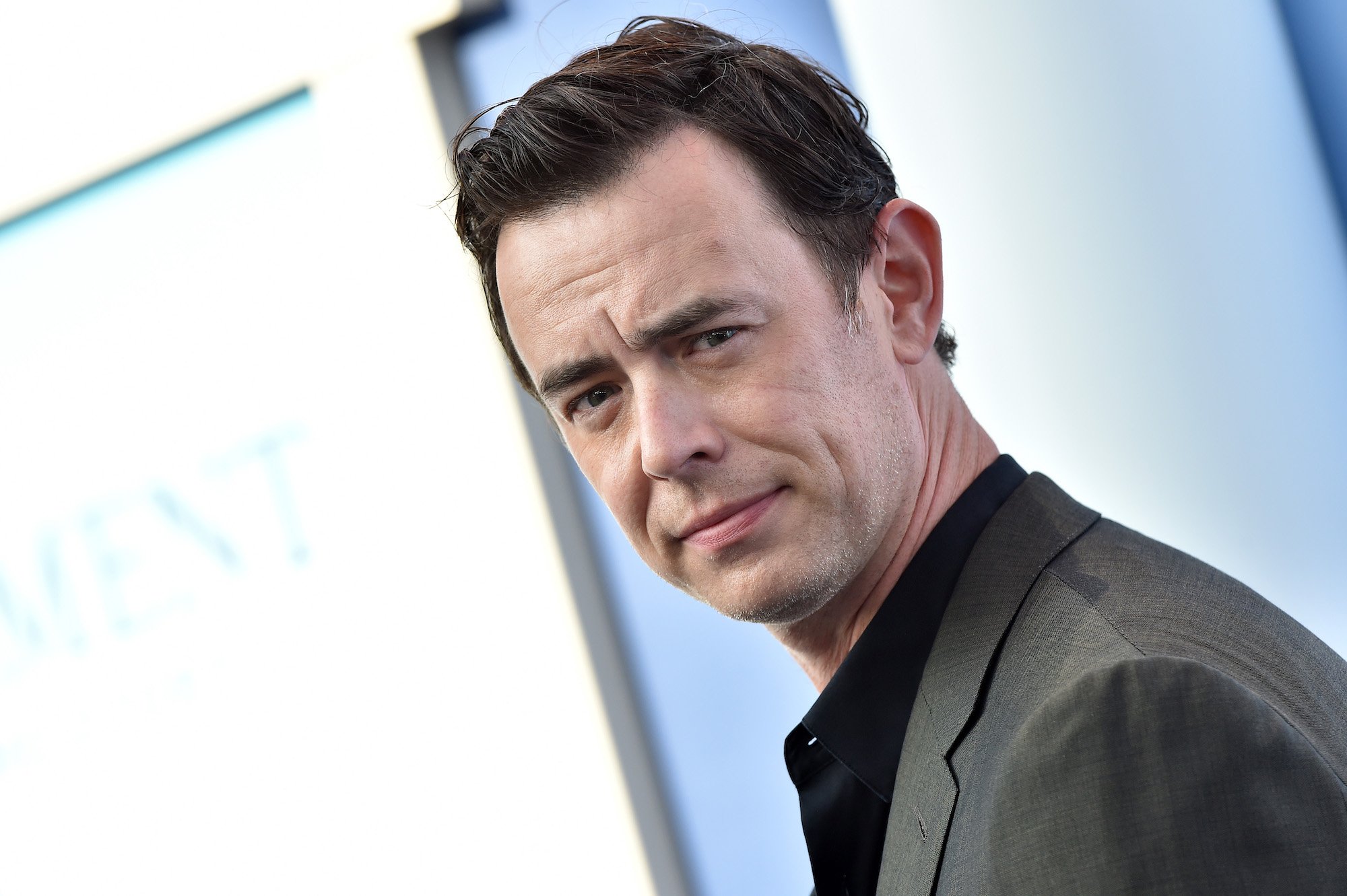 Hanks appeared on the Dexter: New Blood Wrap Up podcast on Nov. 2 with fellow villain John Lithgow and Christian Camargo. We'll have more with the other villains soon on Showbiz Cheat Sheet, too. First, Hanks tells the story of his infamous fan encounters. Dexter: New Blood airs Sundays at 9 p.m. on Showtime. 
'Dexter' tainted Colin Hanks' nice guy image 
Nice runs in the Hanks family. Colin's father is America's Dad, Tom Hanks. Even after playing Travis Marshall, the Doomsday Killer in Dexter, Hanks returned to nice guy family roles in Life In Pieces and a good cop in Fargo. Marshall, however, believed he was killing according to God's plan, which led to some intense situations. Travis certainly didn't mince words when he passed judgment on his victims.
"The one that really pops out for me, and it's not even one that I enjoyed doing to be quite honest, is when Travis goes on the boat and says, 'Hello, whore' to one of his victims," Hanks said on the podcast. "It was just a weird one to say, weird thing to say to someone's face. Especially someone that I had actually had a good time working with. So that was incredibly weird at first."
No, Colin Hanks will not say 'Hello, whore' to your friend
One of the reasons Hanks still remembers the "Hello, whore" line is that fans won't let him forget it. Hanks appreciates the enthusiasm, but it's not something he wishes to hear every day. 
"I think the reason why that particularly stands out is because every now and again, someone will come up to me and they will say, 'Will you please walk over to my friend and say Hello whore? She's a huge Dexter fan,'" Hanks said.
It's a little different than asking Jim Parsons to say "bazinga" or Dana Carvey to say, "Isn't that special." Hanks is still nice when he lets Dexter fans down gently.
"I just say, 'No, I would love to, I would love to be able to do that for your friend. But, I'm with my newborn here, I can't really do that. That's going to be very awkward,'" Hanks said. 
Colin Hanks made sure his 'Dexter' villain was full of surprises
Hanks contributed to the shocking juxtaposition of himself and such language, let alone murder. Travis worked in conservation at the Miami Cultural Center. He appeared mild mannered and devout. Only the audience knew what Travis was doing, until Dexter (Michael C. Hall) found out too. There was another twist coming with Travis later in the season, which Hanks did not even know at first. Hanks said he leaned into the clean cut religious aspect of Travis so his actions would seem more shocking.
"I remember saying very early on, 'The more we can make this guy look like a Mormon missionary, the better. Just don't put him in white. Put him in clothes that work for Miami and make him look as innocent as we possibly can,'" Hanks said. "I didn't know what the turn was going to be so I was just sort of leaning on anything."