'Dexter': Dexter Morgan Has a New Job in Season 9
Find out what Dexter Morgan is working as in the new episodes of the hit Showtime series.
Dexter will return with 10 new episodes this year. Many fans are eager to see where Dexter Morgan ended up after all this time. Recently, fans discovered a clue to Dexter's job in the new season of the Showtime series.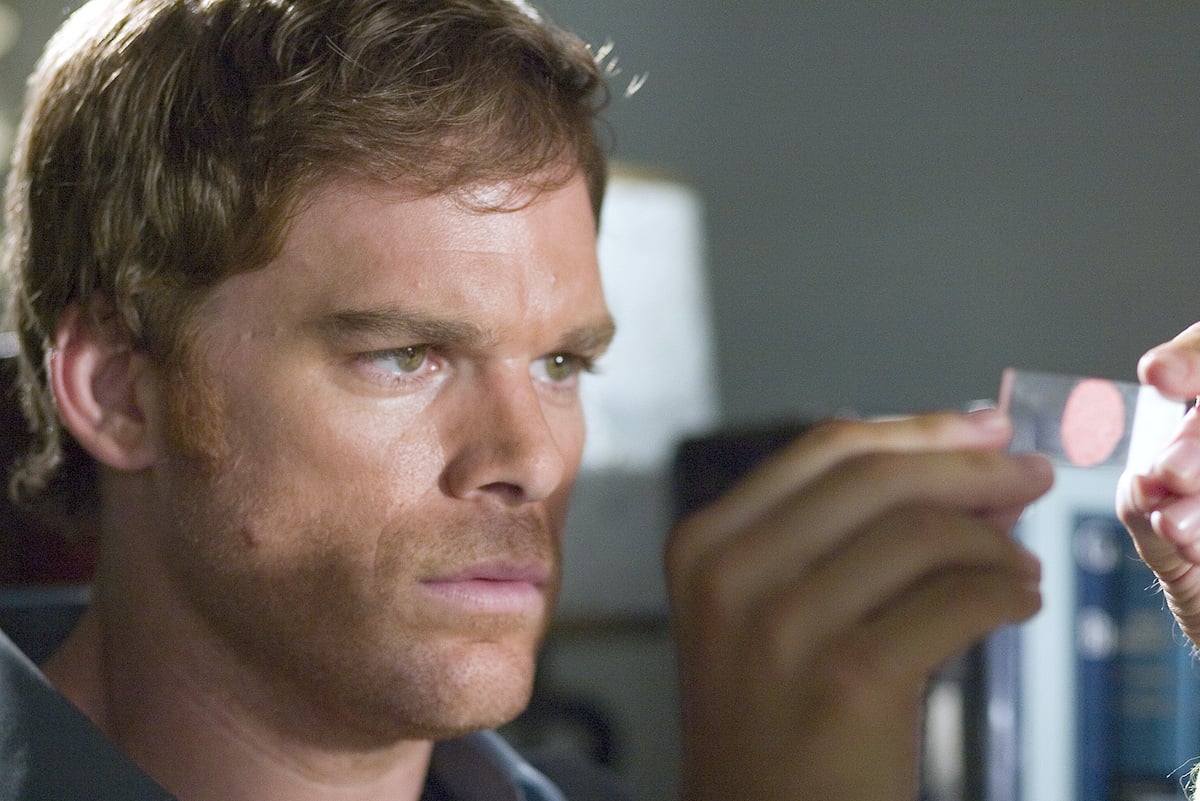 'Dexter' TV series will return in the fall of 2021
The Showtime series Dexter concluded in 2013. But in October 2020, many fans were excited to learn 10 more episodes would be released in the fall of 2021. 
Filming for Dexter Season 9 has begun. The show's original star Michael C. Hall will reprise his role as dearly demented Dexter. Clyde Phillips, the executive producer and showrunner for seasons 1 through 4, is also working on the new episodes. 
At this time, it's unclear who else from the cast of Dexter will return in the new season. Some fans think Dexter's sister, Debra Morgan (Jennifer Carpenter), could return in spirit form. But only time will tell.
'Dexter' new season teaser trailer 
On Apr. 22, 2021, fans got a glimpse of the new season in a teaser trailer. "There really is nothing like getting back to nature," Dexter narrates over a shot of an ax with a roaring fire in the background. "My nature." 
Many fans are excited about the teaser. Most are curious about the release date of season 9. "Dexter is scheduled to premiere on SHOWTIME in the fall of 2021," replied the Showtime Support account. "Full details will be announced closer to the premiere date."
Dexter becomes a lumberjack at the end of season 8 
Throughout the series, Dexter Morgan is a blood-spatter analyst for the Miami Metro Police Department. For seven seasons, Dexter manages to evade the police force until finally, in season 8, he has no choice but to fake his death. 
After Dexter leaves his friends, family, and son behind, he heads to Oregon to become a full-time lumberjack. Fans and critics alike hated the Dexter finale — some critics have gone as far as labeling it one of the worst TV finales ever. Many viewers are hoping the show redeems itself in season 9.
'Dexter' Season 9 gives Dexter Morgan a new job 
Fans will find Dexter Morgan living in Upstate New York — far from his former Miami hometown — in new episodes. According to Dexter Daily, the serial killer will take on a new career in season 9.
"Dexter Morgan will be working in a shop called 'Fred's Fish & Game' in Iron Lake," the site reads. The series is shooting in Shelburne Falls, Massachusetts, where fans have spotted Hall casually dressed and wearing two face masks in between takes. 
As documented on the site, one tiny, blurry detail in a green sleeveless jacket vest Hall was seen wearing demonstrates Dexter's new career. The patch is identical to the sign outside of the fictional Fred's Fish & Game shop. 
Michael Cyril Creighton will join the Dexter Season 9 cast as Fred Jr., the owner of Fred's Fish & Game and employer of Dexter Morgan. Some fans might recognize Creighton from The Post, Game Night, Billions, or the Netflix series Dash & Lily.
As The Hollywood Reporter shared, Fred Jr. grew up in Iron Lake and is a regular fixture around town. Fred Jr. is married to Brian, the pastor of the small congregational church in the upstate New York town. Soon, Dexter fans will know more about Fred Jr. — including whether or not he makes it out of the new season alive.