'Dexter' Fans Notice Harrison Looks Oddly Like a Character From Dexter's Past
The 'Dexter' revival didn't just bring back Dexter Morgan -- it also brought back his son, Harrison, whom he abandoned in the original series. Viewers were thrilled to see him, but some also couldn't shake how much he resembles a character from the 2006 series.
Showtime's new revival series Dexter: New Blood follows a former serial killer in the years after he faked his death and went into hiding. Nestled into the fictional small town of Iron Lake, New York, he lives a quiet life working as a sales clerk. But his life is upended when his now-teenage son suddenly shows up.
Watching it, many viewers felt Harrison looked really familiar, with some comparing him to a character from the original series.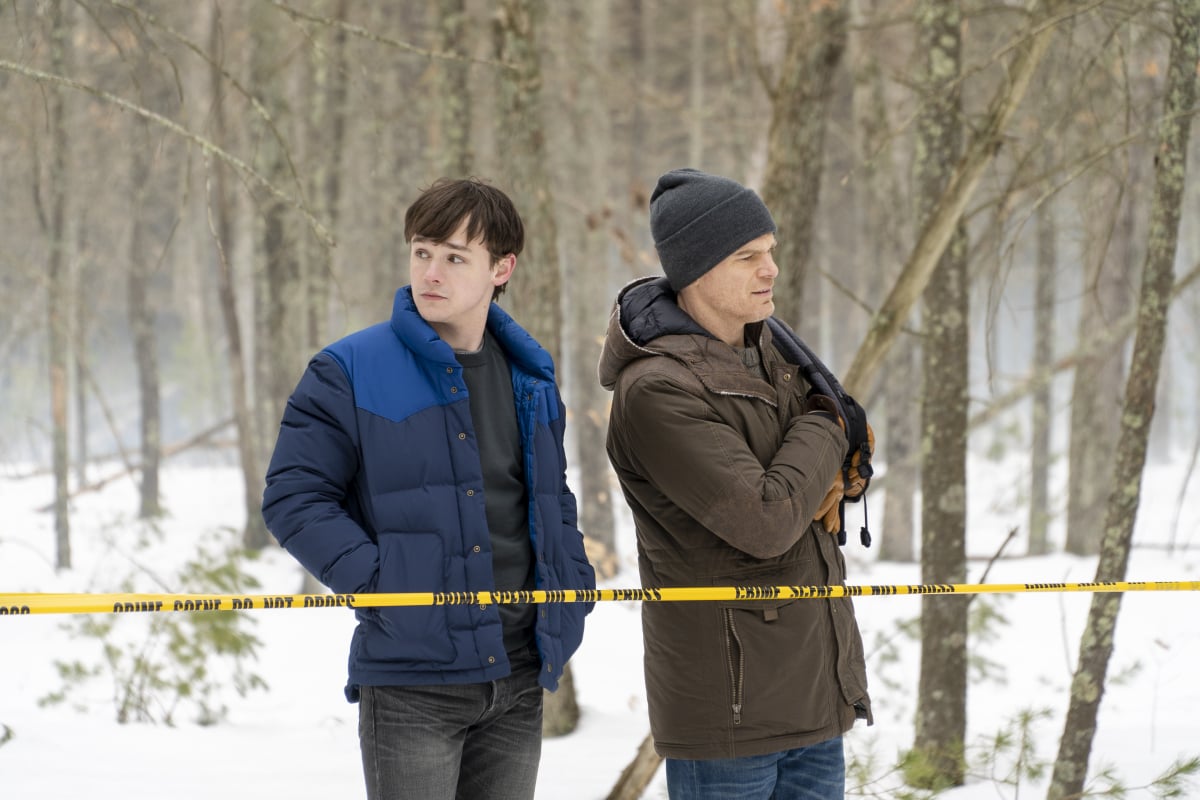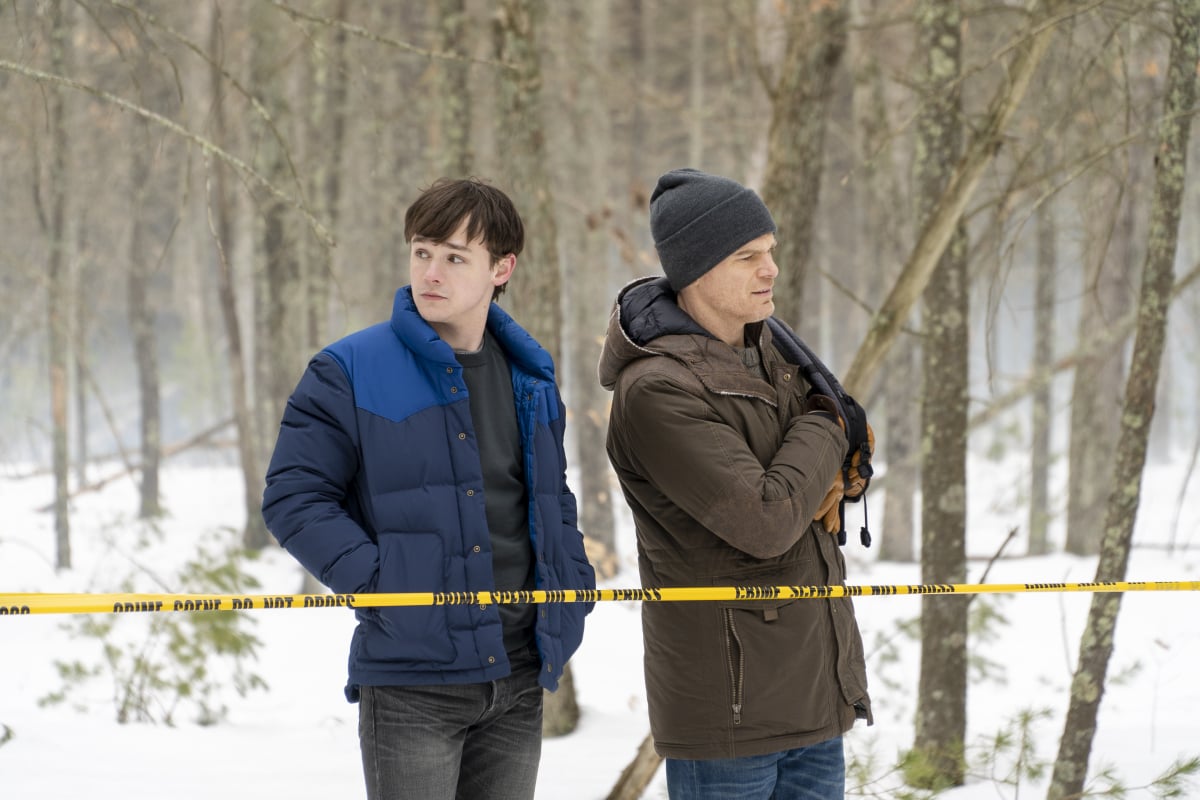 Dexter's son Harrison is back
Dexter: New Blood is a revival of Dexter, a 2006 series that told the story of a blood-spatter analyst living a double life as a serial killer. It begins a decade after he fled Florida after leaving Harrison behind with his girlfriend, Hannah McKay, and finds him living under the name Jim Lindsay. He's gone under the radar for almost a decade. But Harrison finally makes his way to him in Dexter: New Blood Episode 1.
Harrison explains that he found a letter Dexter wrote indicating he was alive and decided to track him down after Hannah died of cancer. He had trouble determining where Dexter went after Oregon, but after spotting him in a photo shared online, he found him in Iron Lake. Dexter's initial reaction is to send him away, believing he's no good. But then he has a change of heart and decides to be in his life for real this time.
Fans draw comparisons between Harrison and another character from the original series
Watching the show, some viewers feel Harrison looks a lot like Zach Hamilton. Introduced in the eighth and final season of Dexter, Zach was a budding serial killer whom Dexter tried to help by teaching him the code. But he ultimately lost his life to Oliver Saxon.
When a Reddit user asked if Harrison reminded anyone else of Zach, many readers wrote that he did.
"There's a resemblance," one fan agreed. "i thought this the moment I saw him, I'm glad I'm not the only one," commented another. "Omg !! I knew he looked familiar" a third fan said.
Others took the moment to reminisce on Zach.
"Zach Hamilton was taken from us TOO SOON!" said a third fan. "I wish they never killed him off. I really loved the idea of a dexter prodigy and learning from him," commented another.
Some also hoped Dexter would become a similar figure to his son if he's revealed to have a dark passenger.
"I hope they expand on this (if Harrison has a "dark passenger") and dexter can play a real father/teacher role like he started to try to do with Zach," read one comment. "I agree 💯," said another.
But does Harrison have a dark passenger?
The show has indeed been teasing that Harrison could have his own dark passenger — but will he? Jack Alcott, who plays the teen, won't spoil it. But he admits Harrison isn't exactly like his father.
"He is not like his father, in that he's not a lizard man sociopath," he told The New York Daily News. "He is a damaged individual that has a lot of darkness in him. They're both battling darkness, but it's not quite the same."
It remains to be seen how Harrison's darkness manifests. But in the meantime, fans can check out the first few Dexter: New Blood episodes now on Showtime.