'Dexter' Fans Notice Something Disturbing in Background of Season 9 Teaser
We're finally getting a closer look at the Dexter revival. After more than seven years, Showtime announced in October 2020 that it was reviving the hit series, which followed a blood-spatter analyst doubling as a serial killer. The show ended its seven-year run in 2013 with Dexter Morgan controversially moving to Oregon and becoming a lumberjack. But a new teaser trailer for Dexter Season 9 reveals he's back to his old ways.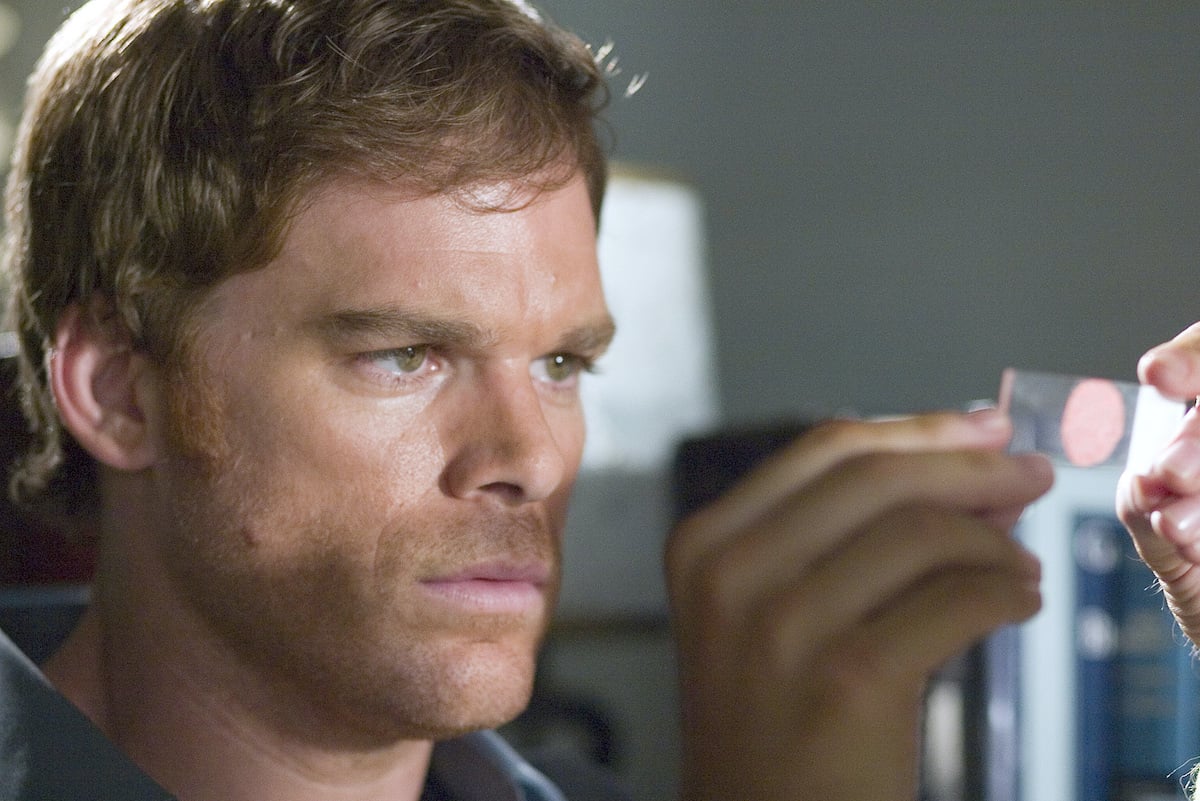 Watch the teaser trailer for 'Dexter' Season 9
As production on the Dexter revival continues, Showtime released a short trailer on April 29 that teases what's to come. Set at what appears to be his cabin in Oregon, the clip shows Dexter dressed just as he was in the original series finale, wearing a dark-colored sweater with his hair cut low. Nina Simone's "Don't Let Me Be Misunderstood" cheekily plays as he stares out of the window and then turns to smile at the camera.
RELATED: 'Dexter' Season 9: How to Watch the Revival When It Comes Out
Viewers also noticed the apparent muffled sound of someone gagged and trying to yell for help in the background, around the 0:13 mark. "You can hear someone tied up and gagged in the background of the trailer… can't wait," one fan wrote on Reddit. Another person also pointed out that you can also see someone tied up and struggling in the window reflection. "Holy F*ckk, I missed that detail 👍🏽," read a third comment. "I hope it's dark as f*ck," said a fourth fan.
It was previously teased that Dexter would kill again
While some people may be surprised to see Dexter back at his old ways, showrunner Clyde Phillips previously said Dexter would have trouble containing his "dark passenger."
"Dexter always has what we call 'the dark passenger' living inside him," he told TV Insider. "He is more grounded than he's ever been, but that dark passenger is a voice he cannot deny. This is Dexter. People are going to die."
At some point, Dexter will relocate to the fictional New York town Iron Lake, where he'll face villain Kurt Caldwell. Played by Clancy Brown of The Crown, Caldwell is the "unofficial mayor" of the town.
Per TV Line, he "realized the American dream by going from driving big rigs, just like his father did, to now owning several trucks and the local truck stop. Powerful, generous, loved by everyone — he's a true man of the people. If he's got your back, consider yourself blessed. But should you cross Kurt, or hurt anyone that he cares for, God help you."
RELATED: 'Dexter' Season 9: Clancy Brown on Why He Joined the Show and His Real Thoughts on the Finale
So far, there's no official release date for the Dexter revival, but it's set to come out sometime in 2021. Be sure to check back in with Showbiz Cheat Sheet for any updates on the show.