'Dexter' Fans Pinpoint Clue About Masked Gunman in New Teaser Image
It's been nearly a decade since viewers last saw Dexter Morgan, but Showtime is giving fans a glimpse of what he's been up to in teaser images for the upcoming Dexter revival.
Set for a Nov. 7 premiere, the revival will bring viewers to the fictional Iron Lake, New York, where he's been living as Jim Lindsay. While he seems to have changed his ways, it has pretty much been confirmed that Dexter will wind up killing again. One of his victims? Fans think they have an idea.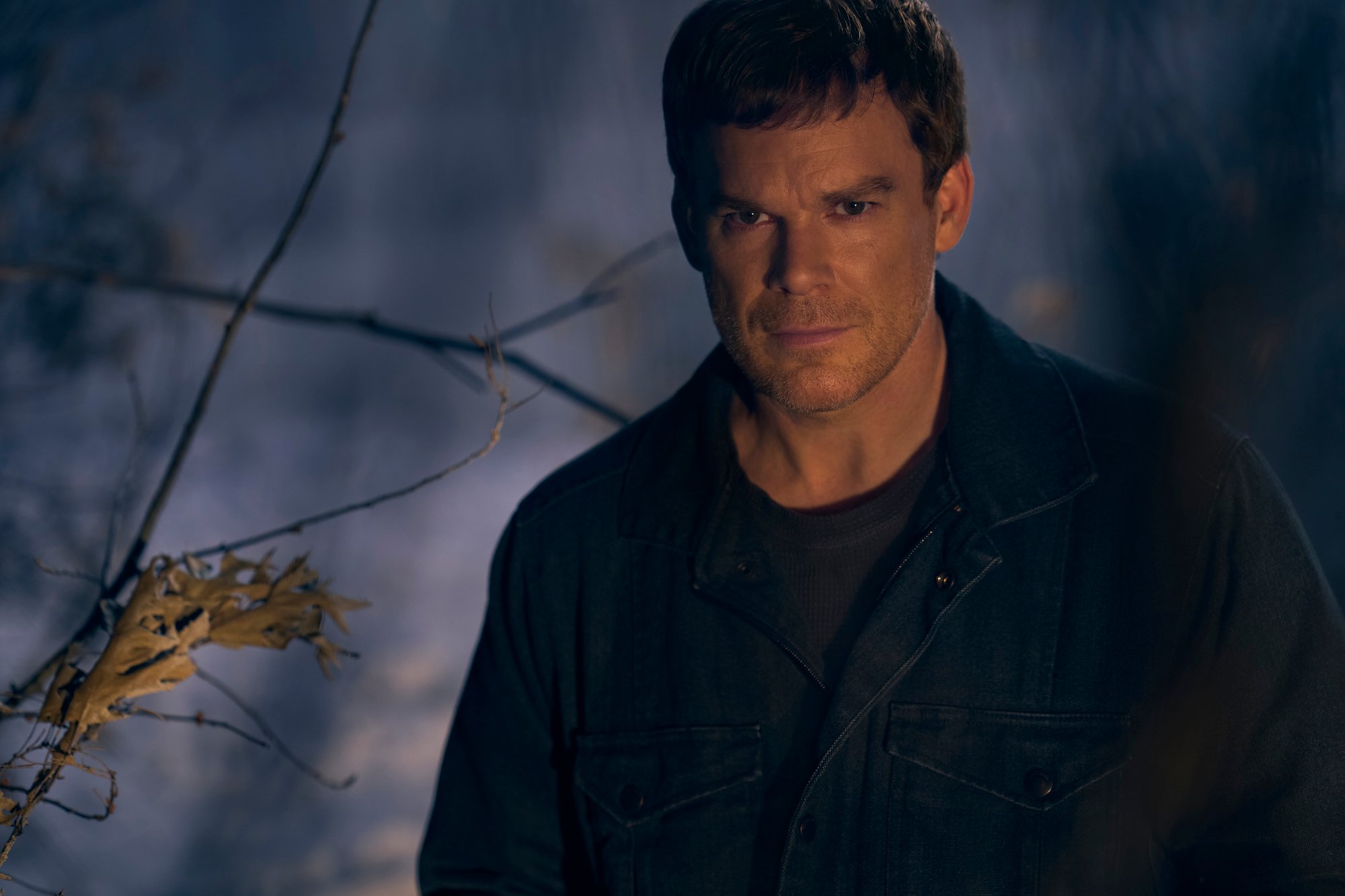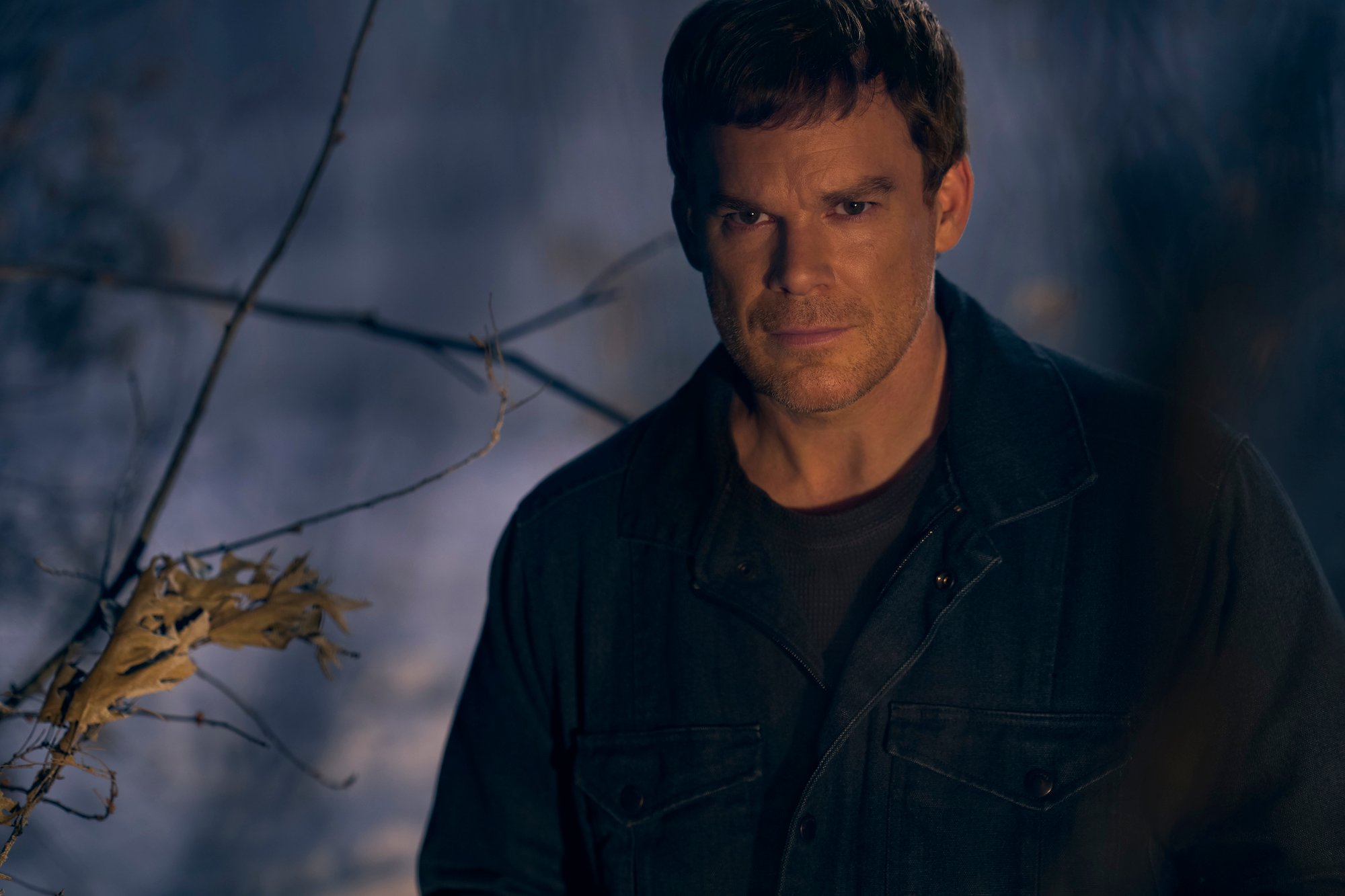 Dexter's dark passenger will return
Although Dexter has tried his best to stop killing, showrunner Clyde Phillips hinted he would lose that battle. "He is more grounded than he's ever been, but that dark passenger is a voice he cannot deny," Phillips told TV Insider. "This is Dexter. People are going to die."
A teaser image released later on showed a man covered in plastic wrap, which was how Dexter prepared his victims. While their identity is not yet known, we know Dexter will have several adversaries in the revival, including the de facto mayor of Iron Lake, Kurt Caldwell.
According to Deadline, Kurt's character description says he "realized the American dream by going from driving big rigs, just like his father did, to now owning several trucks and the local truck stop. Powerful, generous, loved by everyone – he's a true man of the people. If he's got your back, consider yourself blessed. But should you cross Kurt, or hurt anyone that he cares for… God help you."
A new teaser image shows a man on the hunt
In a new teaser image on the Dexter Instagram page, a masked man is aiming a gun at someone else — but fans don't think it's Dexter. Instead, they think it could be a victim who happened to get away.
A closer look at the person shows what appears to be a bloodstain on the cheek part of the mask, which is the same spot from which Dexter would collect slides. While some couldn't imagine he's still collecting trophies, others argued he might not be able to help it.
"Oftentimes serial killers can't control their compulsion to take trophies. Admittedly, Dexter is fictional and has done a *lot* of things that real serial killer don't normally do, but it is very ingrained in him to take the slides, so it would make sense," read one Reddit comment.
"Good catch. The running shadow also has a ponytail," another person noted.
As far as who it is, one person guessed it might be Kurt, who will be played by Clancy Brown. "In the trailer shot he looks a lot like Clancy Brown like masked so my current version is that Kurt Caldwell, main antagonist, has a combat mode." But others speculated that it could be either Harrison or Quinn.
Prepare to be shocked
Whatever happens, Phillips has promised that fans will be much more satisfied with the way the revival ends in comparison to the original series finale, which infamously ended with Dexter becoming a lumberjack.
"When we sit in the writing room, one of the first things we do is talk about, usually, what the ending will be," he said at Comic-Con 2021. "And we call that putting our nose against the ending and then walking backward and filling in all the either 10 or 12 episodes. The ending of this one will be stunning, shocking, surprising, unexpected."
"And without jinxing anything, I will say that the ending of this new season that we're doing will blow up the internet," he added.
For those planning on watching, remember, the show returns to Showtime on Nov. 7.