'Dexter' Fans React to Revival Trailer: 'I Cannot Believe This Is Going to Happen'
Showtime has finally unveiled a full-length trailer for the Dexter revival. The clip offers a look at what the titular vigilante killer has been up to in the years since we last saw him. When the original series ended, Dexter Morgan had faked his death and became a lumberjack — but the show isn't picking up from there. Instead, it jumps 10 years into the future to find Dexter living in a small town in northern New York called Iron Lake.
He lives the average life he'd always imagined with his girlfriend while working as a salesman, but containing his dark passenger is a struggle. Watching the clip, fans are eager to find out what exactly triggers him to kill again and what happens when he does.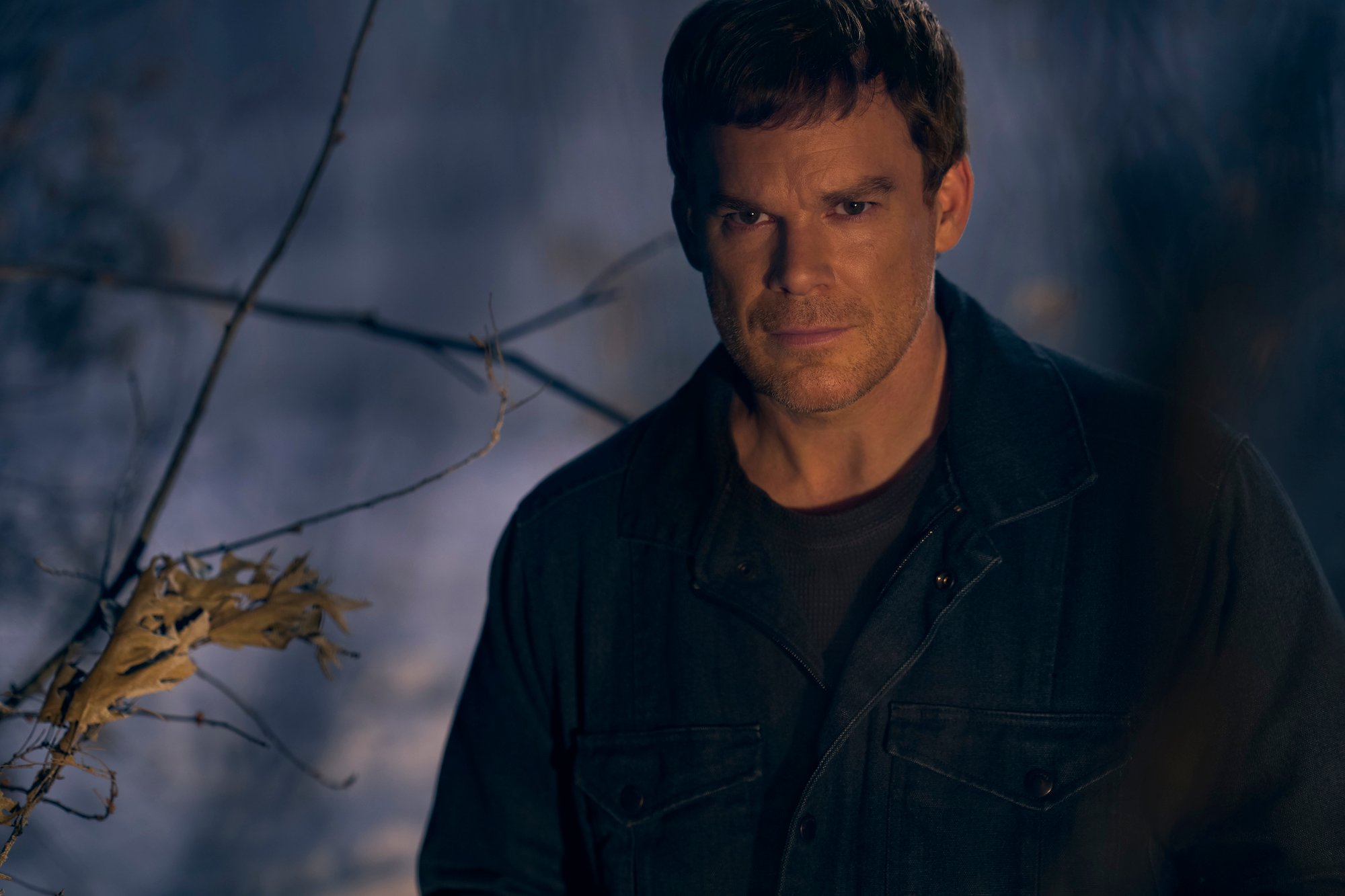 Watch the trailer for the 'Dexter' revival, here
Released as a part of Comic-Con 2021, the trailer arrives almost a decade after the controversial original series finale, which was apparently part of the decision to bring back the show.
It opens with Dexter (Michael C. Hall) in therapy discussing his feelings. "I've always had my demons and so I went away," he says in a voiceover. "But sometimes, I have an urge too strong to ignore. Every day, I walk through this world, faking it. Knowing if someone knows who I am, that's it."
As shown in the trailer, the revival will also feature Julia Jones and Clancy Brown, as well as a string of other actors. It'll premiere on Showtime on Sunday, Nov. 7.
RELATED: 'Dexter: New Blood' — Michael C. Hall Always Wondered 'What the Hell Happened to This Guy' Before Revival
Fan reactions to the 'Dexter' revival trailer
Fans were already hyped for the revival, having waited years to discover what happened to Dexter since he disappeared during Hurricane Laura. But the excitement has reached another level following the release of the new teaser trailer.
"This actually looks brilliant," read one comment on YouTube.
"I cannot believe this is going to happen. ❤️🥳," said another.
"This looks good," a third fan wrote. "I have faith this will give the Dexter series a proper ending considering showrunner Clyde Phillips is back. He's responsible for the first four seasons of Dexter that we all love."
"The fact Michael himself has said 'we're doing this to give the fans the ending they deserved' to me says even THEY know how much they messed up and so they KNOW they have to make this good and I honestly don't believe he'd have come back if it wasn't…," said another. "also MY BOI CLANCY BROWN IS IN IT?!?!?! I am trying not to get too hyped… but I've got a damn good feeling about this!"
RELATED: 'Dexter': Everything the Original Cast Members Have Said About the Revival
Others had different takes
At the same time, some people were worried about the execution of the revival.
"Let's hope this revival will clean up the mistakes made by the original ending," one person wrote.
"if they don't deal with his child & hannah, I'm gonna be furious," commented another.
"We can't erase or forget the past and that original ending. I'm holding out hope though that this will give us and Dexter the true and rightful closure deserved," another comment read.
We guess we'll see. Remember, Dexter: New Blood is back on Nov. 7.