'Dexter': How Did Harrison Find Dexter?
In the original series finale, Dexter Morgan decided to give his son up. Knowing the harm he brings to people, he figured it was the best option to keep him safe. The two are set to reunite in the upcoming 'Dexter' revival, but how?
Dexter Morgan is finally about to reunite with his son, Harrison. After months of speculation, Showtime has confirmed the two will be brought back together in the upcoming Dexter revival. Apparently, Harrison was able to track his father down — but how did Harrison find Dexter exactly?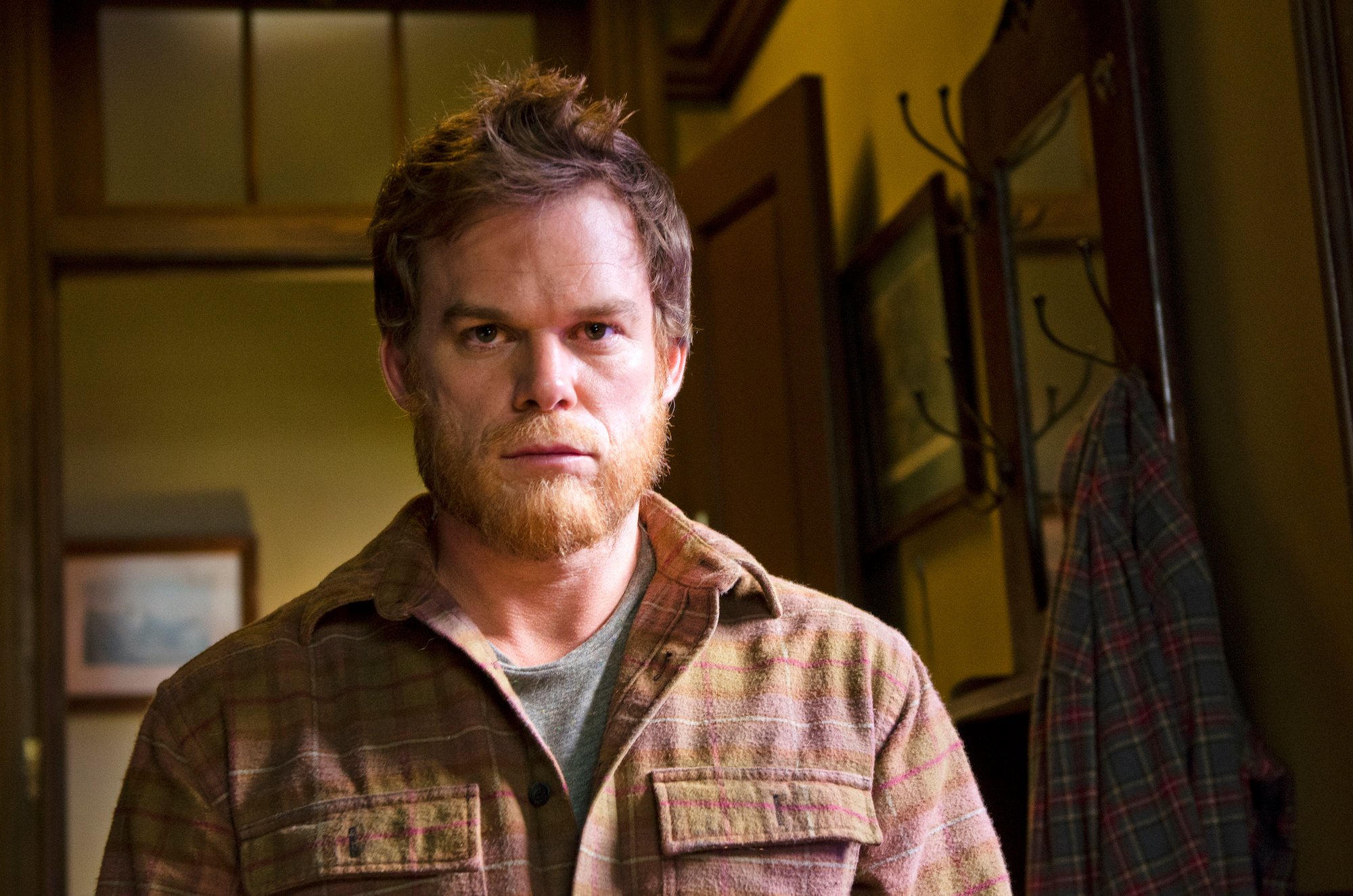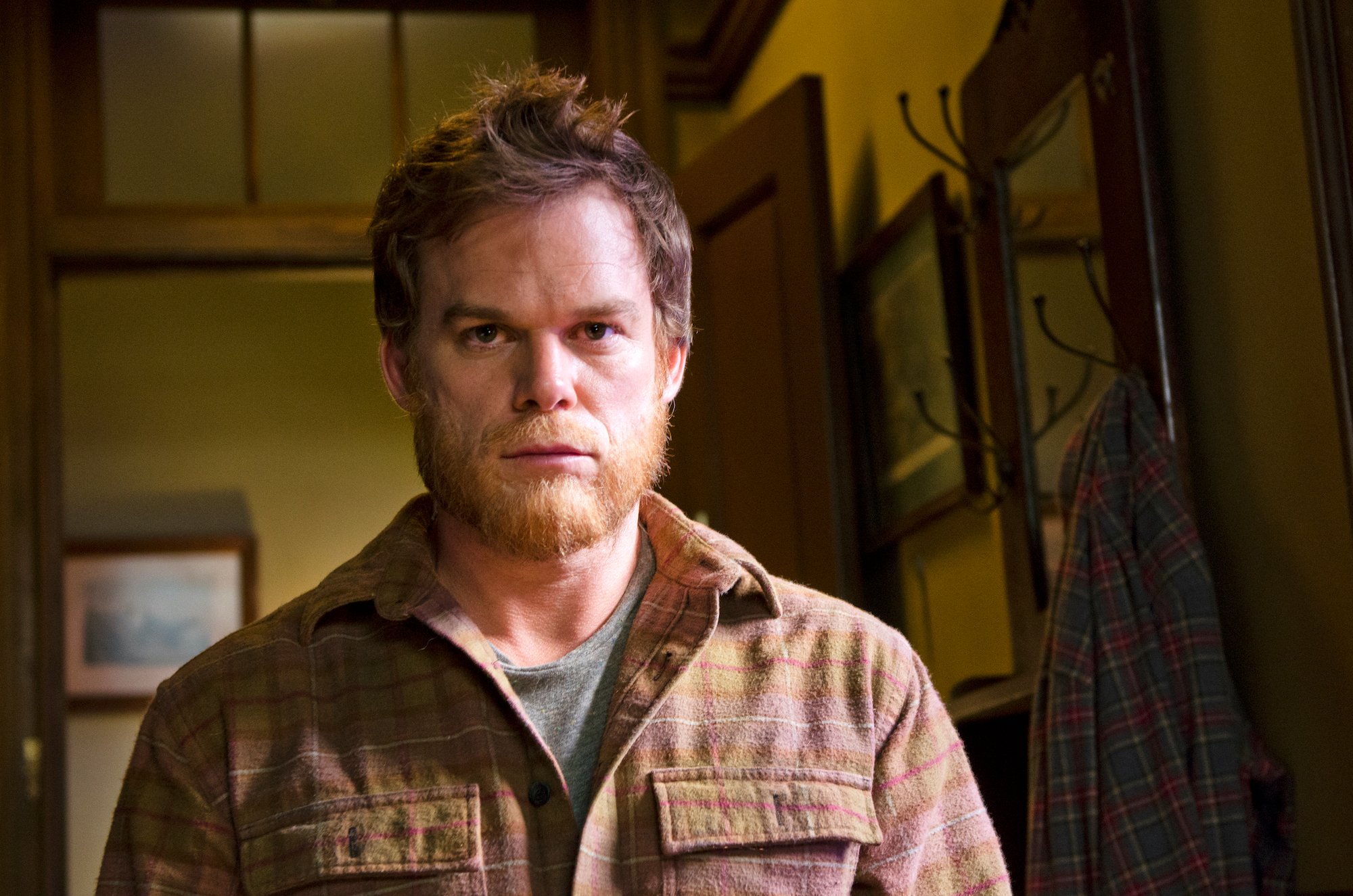 Dexter Morgan has been in hiding for a decade
Dexter is now living in Iron Lake, New York, after fleeing Miami at the end of the original series. He's gone into hiding as Jim Lindsay, a salesman at a local hunting store. But not much else is known beyond that.
"As far as what I can reveal about the new show is, I don't want to say much, other than as you can imagine, given where we left him, his life is completely recontextualized," Michael C. Hall (Dexter Morgan) told Louder Than War in an interview published in April. "He's in a different place leading a different life surrounded by different people."
Hall will be joined by several other original actors, including Jennifer Carpenter and John Lithgow. Also in the cast of the Dexter revival is Clancy Brown (The Crown), Jamie Chung (Lovecraft Country), Julia Jones (Westworld), Johnny Sequoyah (Believe), Jack Alcott (The Good Lord Bird), Alano Miller (Underground), and Oscar Wahlberg (NOS4A2), among others.
The revival will reunite Dexter and Harrison
Since the news of the revival, fans have wondered if Dexter would ever see Harrison again. In the original series finale, he decided to leave his son with Hannah McKay, figuring he would be better off without him. But we now know that didn't stick.
Speaking on the Television Critics Association press tour on Tuesday, Aug. 24, Showtime entertainment boss Gary Levine addressed Harrison coming back into Dexter's life.
"You can't do a show about Dexter … without bringing back his son," he explained, per Collider. "Dexter had left his son when he was five years old, and the son has always thought he was dead and then found out he was alive, and has great resentment."
Levine didn't elaborate on how Harrison will find Dexter — you'll probably have to wait for that. But that hasn't stopped fans from speculating.
"I have a feeling Dexter got in touch with Hannah at some point in the last few years, or at least somehow let her know he was still alive," one person wrote on Reddit. "Maybe she revealed that to Harrison and he went looking for his dad."
"I have the feeling he's gonna kill Hannah and find a way to find his dead father," said another Reddit user.
Whatever happens, the cast and crew have promised a satisfying story
Showrunner Clyde Phillips previously said on the TV's Top 5 podcast that he views the revival as a chance to "right" the perceived wrongs of the original series.
"I think in this case, the story that's being told is worth telling in a way that other proposals didn't, and I think enough time has passed where it's become intriguing in a way that it wasn't before," Hall added to The Daily Beast.
"And let's be real: people found the way that show left things pretty unsatisfying, and there's always been a hope that a story would emerge that would be worth telling," he continued. "I include myself in the group of people that wondered, 'What the hell happened to that guy?' So I'm excited to step back into it. I've never had that experience of playing a character this many years on."
Phillips teased at Comic-Con 2021 that the revival will end in a way that is "stunning, shocking, surprising, unexpected."
"And without jinxing anything, I will say that the ending of this new season that we're doing will blow up the internet," he added.
The revival, titled Dexter: New Blood, airs on Nov. 7 at 9 p.m. ET.