'Dexter': If You Hated the Finale, You'll Love the Clyde Phillips Reboot
Showrunner Clyde Phillips reveals more details about the forthcoming reboot of 'Dexter,' slated for a 2021 release.
Dexter is officially coming back. The Showtime series will begin shooting next year. And now, showrunner Clyde Phillips has revealed more about what fans can expect in the reboot.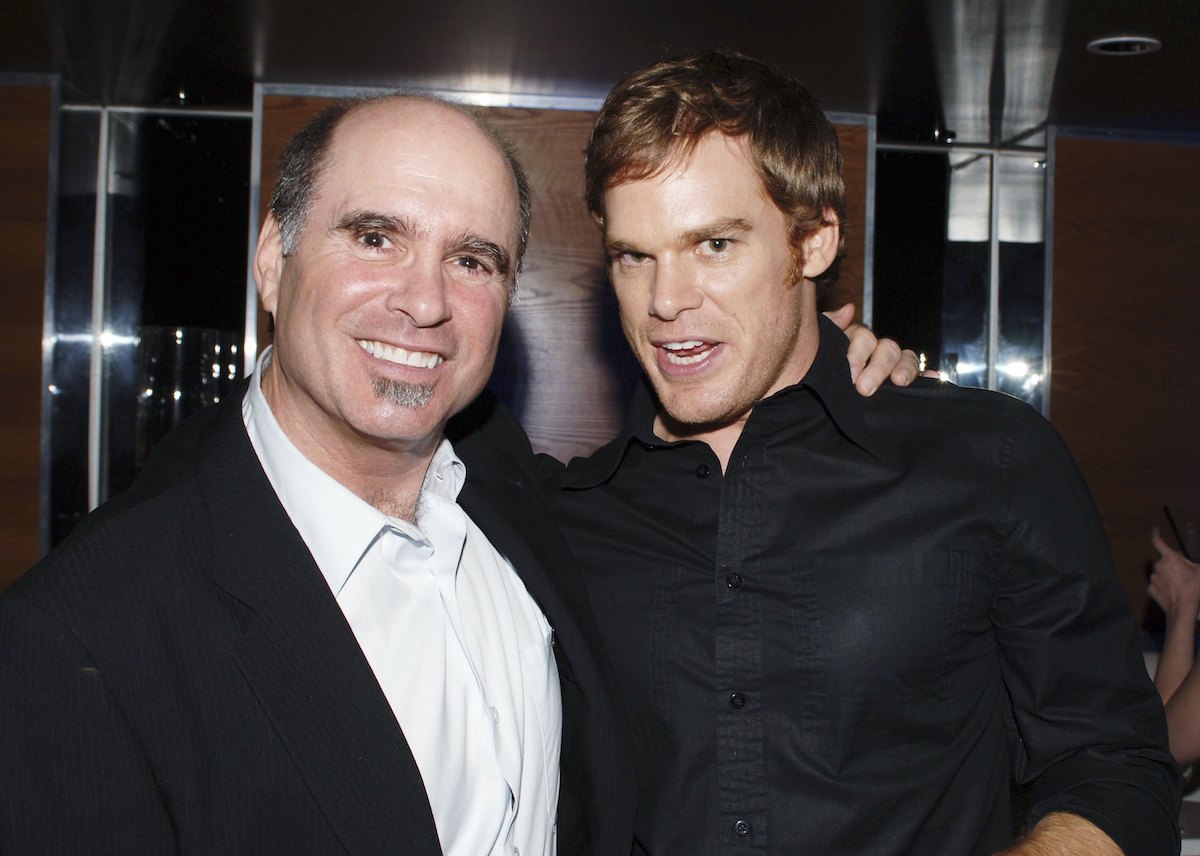 'Dexter' will return next fall 
To the disappointment of many fans, Dexter ended in 2013. Now, they can look forward to 10 more episodes of the Showtime series.
Filming is slated to begin early next year, with a release planned for the fall of 2021. Michael C. Hall will reprise his role as dearly demented Dexter. Plus, Phillips, the executive producer and showrunner for seasons 1 through 4, will also return. 
"Dexter is such a special series, both for its millions of fans and for Showtime, as this breakthrough show helped put our network on the map many years ago," Gary Levine, Co-President of Entertainment at Showtime told Deadline. "We would only revisit this unique character if we could find a creative take that was truly worthy of the brilliant, original series. Well, I am happy to report that Clyde Phillips and Michael C. Hall have found it, and we can't wait to shoot it and show it to the world."
The series finale was highly controversial, but fans are excited to see where Dexter's next installment picks up. 
Debra Morgan was killed in the finale season of 'Dexter' — will she be back for the reboot?
Dexter's sister Debra (Jennifer Carpenter) was mercy killed at the end of the series. Still, many fans are hopeful Carpenter will make an appearance or two in the 2021 Dexter reboot. 
After all, Dexter is a show with the flexibility of bringing characters back from the dead. People from Dexter's past, including his biological brother Brian (Christian Camargo) and step-father Harry (James Remar) would often appear to him in everyday life.
"[Deb] could appear in the same way Harry and Brian have over the years," one fan pointed out on Reddit. "Phillips loved Jennifer Carpenter and Deb," another fan added. "I'm sure… she'll still return in flashbacks or in Dexter's mind like Harry."
According to Phillps, who was a guest on the Hollywood Reporter's podcast TV's Top 5, the plan isn't to "undo" anything that happened in the Dexter finale. "We're 10 years later," Phillips said. "We're not going to betray the audience and say that was all a dream." 
Phillips couldn't say much regarding Carpenter's return to the series, but he did say this: "There is some flexibility to do some movie magic. That's all I can say about it. You guys aren't getting any spoilers out of me." 
If you hated the 'Dexter' finale, you're going to like the reboot 
When Dexter concluded in 2013, many fans were disappointed with his decision to become a logger on Oregon's outskirts. Even Hall was displeased with what happened to his role. 
In discussing Dexter's conclusion, Phillips said the reboot won't pick up where the ending that was ill-received left off.
"We basically get to start from scratch," Phillips explained on the podcast, continuing:
We don't want this to be Dexter Season 9. Ten years have passed by the time this will air and the show will reflect that time passage. In so far as the show's ending, this will have no resemblance to how the original finale was. It's a great opportunity to write a second finale for the show.
Clyde Phillips says the 'Dexter' reboot won't take place in Miami
During his interview, Phillips revealed other tidbits about the limited series. He couldn't say much, but he shared that Dexter won't take place in the original setting.
Phillips also said the limited series will touch on Dexter's relationship with law enforcement and address the shifting perspectives of society. What's more, Dexter's "dark passenger" remains a problem for the anti-hero. But as Phillips teased, what Dexter does with his "dark passenger" might be different. 
Phillips conceded that he and Hall were displeased with how the show ended, but that's not why they're doing the reboot.
"There's such a hunger for Dexter out there," he said. "People are always saying 'When is the show coming back?'" Now, fans can look forward to more Dexter next year.