'Dexter': John Lithgow Didn't Believe the Trinity Killer Was All Bad
John Lithgow is one of America's greatest actors, bringing a wide range of characters to life with his versatile and unique acting style. He's worked in the theater and on both the big and small screens for decades.
One of his most memorable roles was on the television series Dexter, when he delivered a chilling performance as a serial killer leading two completely separate lives. 
John Lithgow: Incredible performances on stage and screen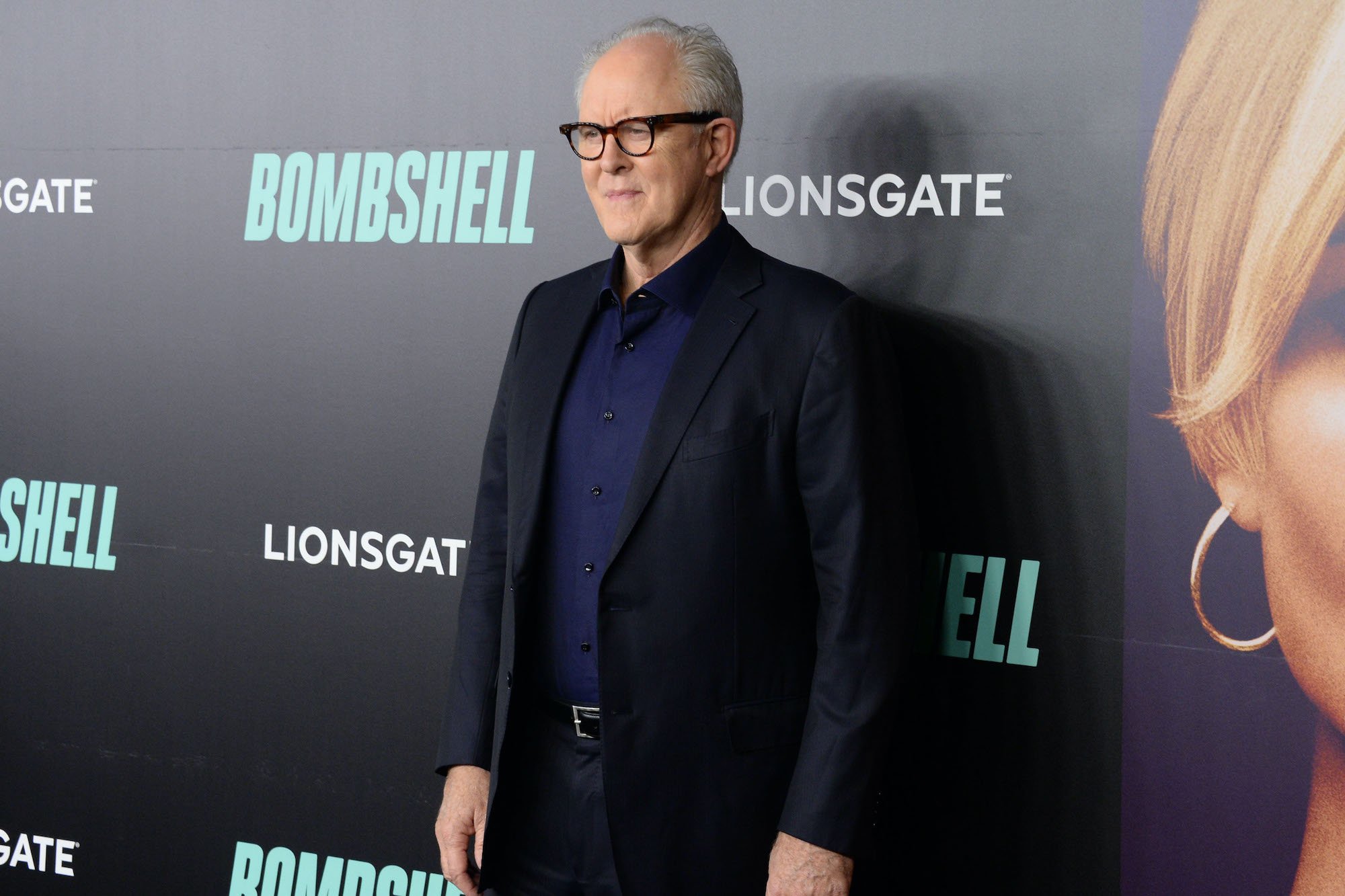 John Lithgow was always a natural performer–being born into a family filled with entertainers probably didn't hurt. His actress mother and theater producer father encouraged his love of performing at an early age. Lithgow spent his childhood on the stage, acting in many of his father's productions.
Although he had a knack for entertainment, Lithgow planned to pursue another passion–art. He loved painting and went to Harvard to study graphic arts. During his time at Harvard, he became very involved in the theater scene on campus. He tried his hand at acting, directing, and stage design.
After graduating in 1967, Lithgow decided to pursue an acting career after all. He was awarded a scholarship to attend the London Academy of Music and Dramatic Art, and spent two years there before returning to the U.S.
In 1972, Lithgow made his film debut in the comedy Dealing; OrThe Berkeley-to-Boston Forty-Brick Lost-Bag Blues. The film was based on the novel by Michael and Douglas Crichton, and centered on the cross-country adventure of two Ivy leaguers who bought marijuana in California with plans to resell it in Boston.
1973 found Lithgow back on the stage, starring in the play The Changing Room. He won a Tony Award for his performance as a British rugby player, and went on to stay primarily on Broadway for the next decade.
Lithgow continued to act on the big screen as well, with lead roles in films like All That Jazz, Blow Out, and Footloose. His movie performances showed his incredible range and versatility. He brought every character vividly to life, whether he was playing a criminal mastermind or a small-town preacher.
'Dexter': Serving up justice in a really gruesome way
The Showtime series, Dexter, was home to one of Lithgow's most brilliant performances. The crime series was a huge hit with audiences, and ran for eight seasons.
Dexter followed the life of its title character, a forensic blood-splatter analyst with a pretty sick hobby–killing people. Dexter Morgan solves crimes by day, and commits them by night. Dexter is mild-mannered–some might even say charming–when interacting with his friends and colleagues.
His pleasant demeanor is probably due to the fact that he doesn't believe his serial killing is a problem. In fact, he believes he's doing society a favor, as he only targets guilty people who have escaped justice and deserve what he does to them.
John Lithgow brought the 'Trinity Killer' to life
RELATED: 'Dexter': Will the Revival Include the Alternate Ending?
One of John Lithgow's best performances also happens to be one of the best criminals in the entire Dexter series–Arthur Mitchell, a.k.a. the "Trinity Killer." Mitchell was Dexter's main focus during the fourth season. He became so obsessed with Mitchell that he deviated from his normal routine when hunting his victims, which added a whole new dimension to the show.
Lithgow delivered a chilling performance of the serial killer with 30 years of victims under his belt. Police originally dubbed him the "Trinity Killer" because they mistakenly believed he killed in cycles of three. Dexter later discovered that he actually killed in cycles of four, with each cycle beginning with a ten-year-old boy.
Mitchell was an unassuming, seemingly kind man living a very normal, suburban life. He was a father, husband, church-going man who also happened to be a model citizen and pillar of the community. Dexter is torn between killing Mitchell and studying him, due to the fact that he has a seemingly happy family life and contributes to the community. Eventually, he rids the world of yet another serial killer.
In an interview with the Los Angeles Times, Lithgow talks about some of his favorite fictional villains. He mentions that Tony Soprano is one of his favorites, and talks about how Tony and Dexter are very similar. "I think Michael C. Hall and James Gandolfini are both great, smart actors who really understood that duality, that's what made it so hypnotic."