'Dexter': Julie Benz Addresses Possible Appearance in Revival
As we await the Dexter revival, fans have been wondering which cast members are returning. While Michael C. Hall is the only original actor confirmed so far, the series was set up in a way that makes it possible for other stars to show up. Amid ongoing speculation about the cast, actor Julie Benz has revealed whether she would be open to appearing in the Dexter reboot.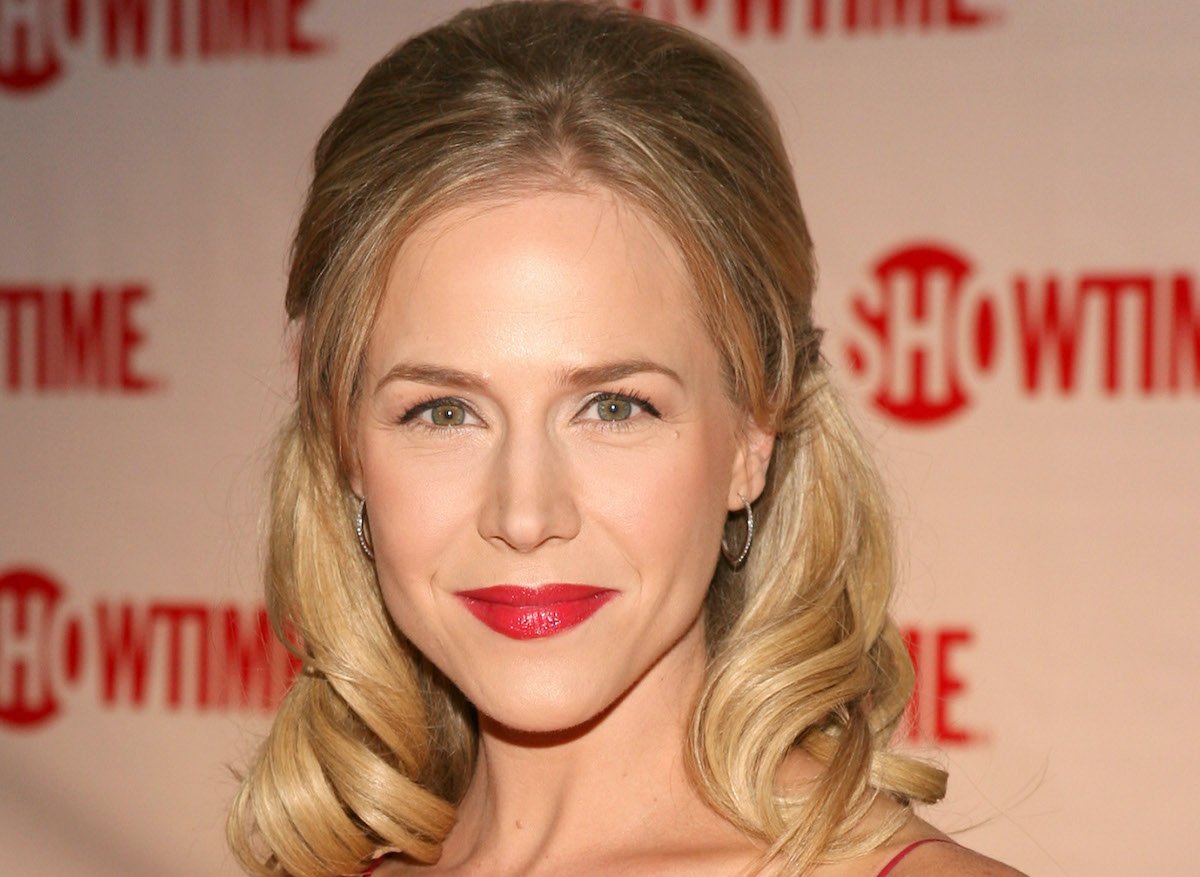 Julie Benz shared her thoughts about the 'Dexter' reboot
Benz interviewed with TVLine about her new Lifetime movie Secrets of a Gold Digger Killer, which premiered June 13. But of course, the conversation turned to Dexter.
Benz starred on the show as Rita Bennett, Dexter Morgan's first serious girlfriend. The two eventually married, blending their family to include Rita's two children, Astor and Cody. They also had a son, Harrison. But Rita's life was cut short when she was killed by the Trinity Killer in Dexter Season 4.
RELATED: 'Dexter': Rita's Death Was a Total Shock to Julie Benz: 'I Found Out an Hour Before'
Although she died, showrunner Clyde Phillips has said "there is some flexibility to do some movie magic" in the Dexter revival. But does that mean Benz will return? Well, for her, "it doesn't make sense" to bring Rita back.
"I think Dexter has moved way past Rita," she told TVLine. "It doesn't make sense for her to be on his mind as a ghost because she was only his cover. He didn't internalize her, so there are no plans for Rita to show up. I would obviously do it in a heartbeat if they asked. But I've always said Rita shouldn't make an appearance in his head because she didn't know the real him. She didn't know the Dark Passenger."
Her comments come amid widespread speculation that Jennifer Carpenter will actually return as a ghost-like figure, but nothing has been confirmed so far. Representatives for Carpenter did not return our requests for comment.
Dexter Morgan's life is 'completely recontextualized' compared to the last time you saw him
After seven years and eight seasons, Dexter ended in 2013 with its main character moving to Oregon and living a solitary life as a lumberjack. His life has continued to evolve since then, with Dexter now residing in the fictional Iron Lake, New York, under the alias Jim Lindsay.
"As far as what I can reveal about the new show is, I don't want to say much, other than as you can imagine given where we left him his life is completely recontextualized," Michael C. Hall, who plays Dexter Morgan, said in an interview with Louder Than War. "He's in a different place leading a different life surrounded by different people."
"Time has passed, and we acknowledge that," Phillips added to the Massachusetts newspaper The Greenfield Recorder. "It's obviously not Miami anymore; we're in a cold climate, and Dexter's trying to assimilate into this town."
There's no set release date for the Dexter reboot just yet, but it's coming later in 2021.
RELATED: 'Dexter': Yvonne Strahovski Reveals Whether She's in the Revival