'Dexter' Kill Count Revealed by Showtime
Dexter Morgan was a twisted and prolific killer, murdering dozens of people over the course of the Showtime series. Coming to realize the harm and pain he'd caused others, he finally stopped killing at the end of the show. But what was Dexter's body count exactly? Here's what we know.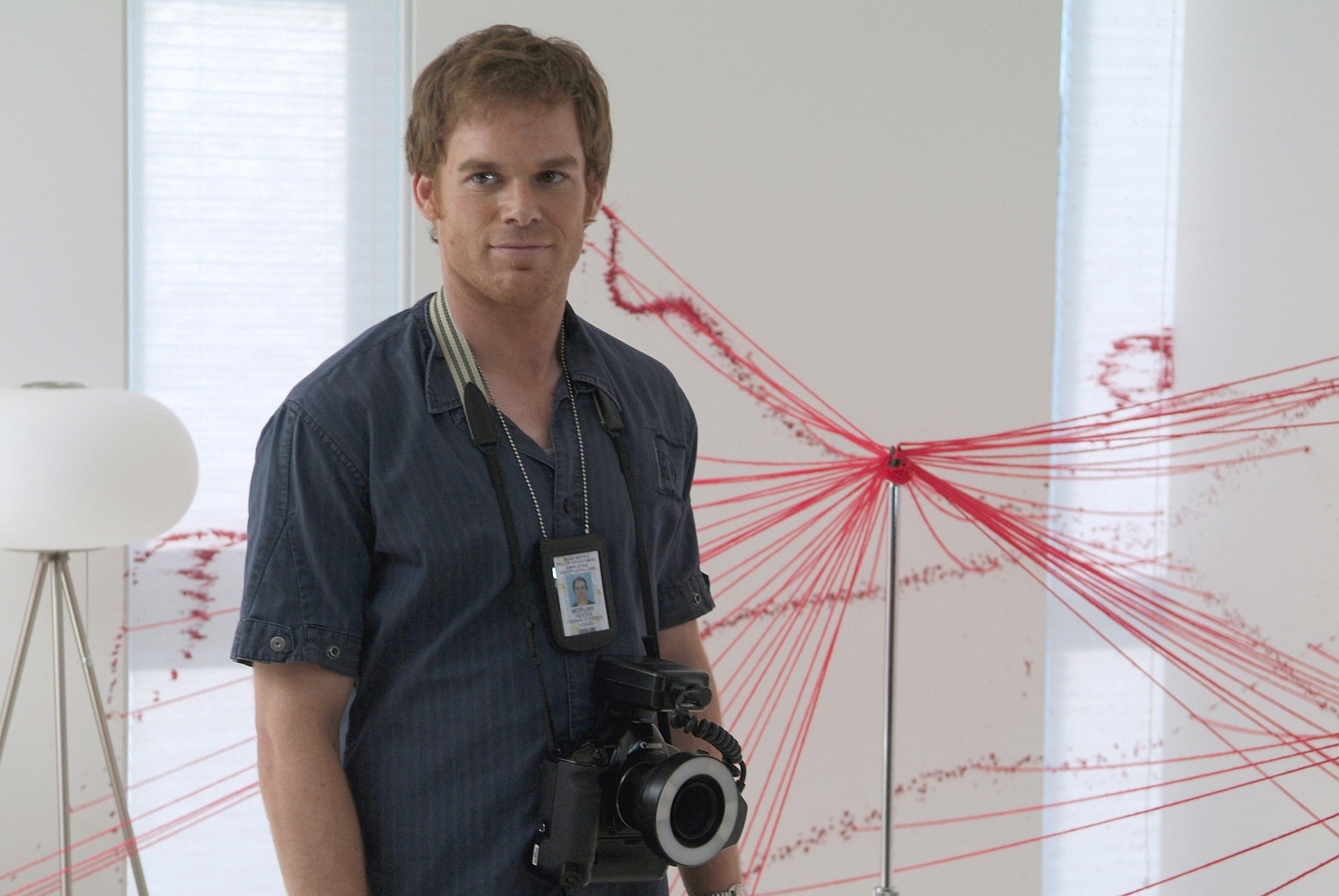 Dexter's kill count, revealed
Dexter began in 2006 and followed the life of the titular character. Played by Michael C. Hall, Dexter was a forensic expert for Florida police moonlighting as a serial killer. He followed a certain "code" learned from his father, under which he would only murder criminals who had evaded justice from law enforcement.
In total, Dexter murdered 135 people, Showtime confirmed in August, before vowing to stop killing in the series finale.
But more blood will be spilled in an upcoming revival series
Just over eight years after the finale aired, Showtime revealed in October 2020 that it was bringing back the show for a 10-episode limited series finale. Titled Dexter: New Blood, the series will show what Dexter has been up to since faking his death and starting over. It turns out that he's moved to a small town in Upstate New York called Iron Lake, where he goes by the name Jim Lindsay.
"He works at the fish and game store, surrounded by weapons of minor destruction and by the trophies of what other people have killed – deer heads and stuffed trout on the wall," showrunner Clyde Phillips told Drama Quarterly when discussing Dexter's current life. 
"We also learn he's got a new girlfriend who is the chief of police," he continued. "He can use that accessibility to the police station to his advantage, because even though he's had a monastic, abstinent life, this is Dexter and Dexter is going to kill people."
The villain in the 'Dexter' revival seems like a good guy… at first glance
One of his enemies is a man named Kurt Caldwell, played by Clancy Brown. "Caldwell was born and raised in the town of Iron Lake. In fact, some consider him the unofficial mayor of their small town," his character description reads, per Deadline.
"He's realized the American dream by going from driving big rigs, just like his father did, to now owning several trucks and the local truck stop," the statement continues. "Powerful, generous, loved by everyone – he's a true man of the people. If he's got your back, consider yourself blessed. But should you cross Kurt, or hurt anyone that he cares for… God help you."
In addition to Hall and Brown, the cast of Dexter: New Blood includes Julia Jones, Johnny Sequoyah, David Magidoff, Alano Miller, Jamie Chung, Jennifer Carpenter, and John Lithgow, among others.
Watch the revival this fall
The show will debut at 9 p.m. on Sunday, Nov. 7 on Showtime. Watch it live or on the app.