'Dexter': Michael C. Hall and Co-Star Jennifer Carpenter Continued to Work Together Through These Unusual Circumstances
Despite Michael C. Hall and Jennifer Carpenter's divorce, the Showtime series 'Dexter' was able to continue.
Michael C. Hall and Jennifer Carpenter played adoptive siblings in the Showtime series Dexter. But in reality, the two were married for a brief period. Though their marriage didn't last, Hall and Carpenter were able to continue working together for the sake of the show.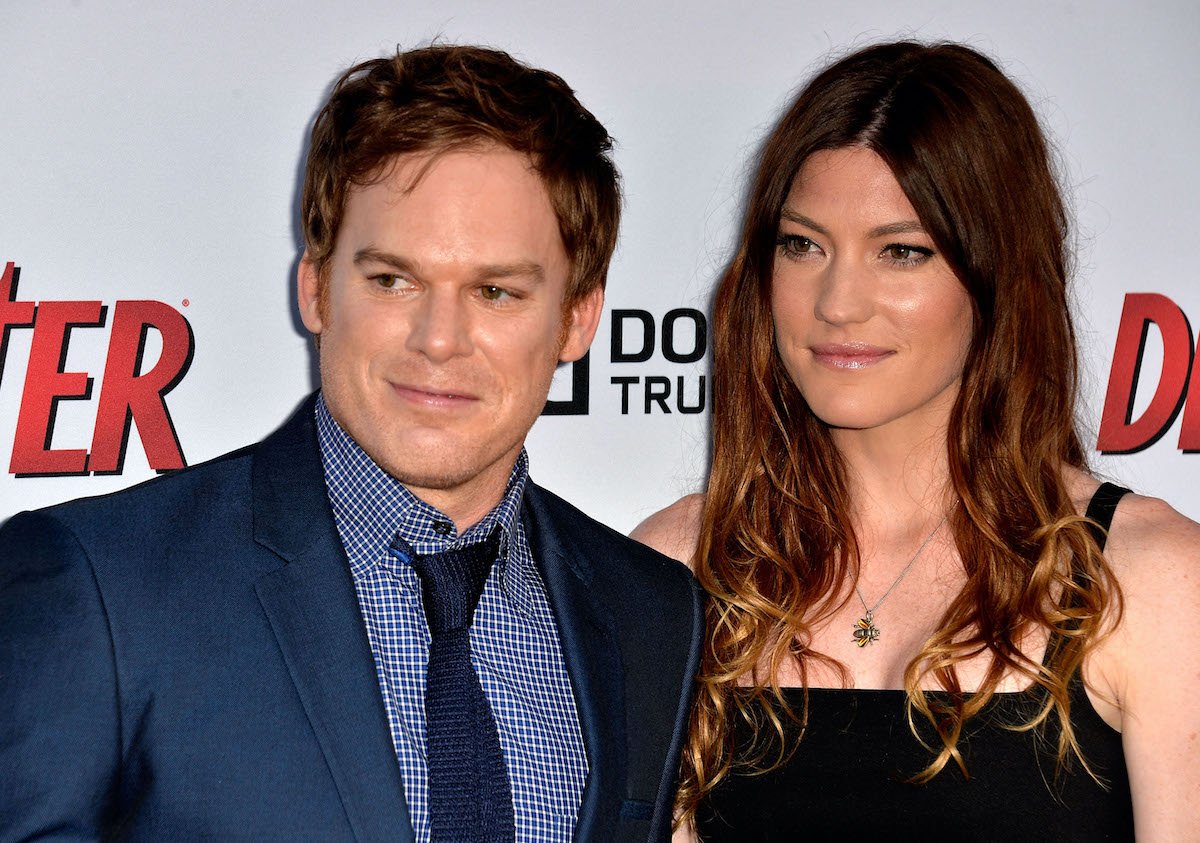 'Dexter' will return in 2021 
Fans were thrilled to learn Hall will be reprising his role as Dexter Morgan. Together with showrunner Clyde Phillips, Hall will return as the dearly demented serial killer in the fall of 2021.
Deadline announced news of the limited series on Oct. 14. Production is slated to begin in early 2021. At this time, it's unclear who else from the original cast will return from the show. With Phillips and Hall at the helm of the project, fans will likely see some familiar faces. 
Fans are hopeful Jennifer Carpenter will reprise her role as Debra Morgan 
Though Carpenter's character was killed off during Dexter's final season, many fans hope she will make a return in the mini-series. 
In a discussion about the return of Dexter on Reddit, a fan said Carpenter was "unlikely to appear in the new season." Other fans were more optimistic about the potential for Carpenter's return.  
"She could appear in the same way Harry and Brian have over the years," one fan said. Throughout the original series, Dexter often turned to the spirit of his adoptive father, Harry (James Remar), for sage advice when his "dark passenger" became too much to handle. Could a ghostly Debra make an appearance in the 2021 series?
"Philips loved Jennifer Carpenter and Deb," another fan added. "I'm sure… she'll still return in flashbacks or in Dexter's mind like Harry." At this point, anything is possible. 
Jennifer Carpenter married and divorced Michael C. Hall while 'Dexter' was filming
Carpenter and Hall met on the set of Dexter. They may have had familial ties in the Showtime series, but the two hit it off romantically behind the scenes. Hall and Carpenter eloped on New Year's Eve in 2008 after dating for two years. Sadly, their divorce came after only two years of marriage. They separated in August 2010.  
After their separation, there were rumors that Hall and Dexter co-star Julia Stiles had a relationship. "I have absolutely nothing to do with the split between Michael and Jennifer," Stiles told Us Magazine in December 2010. "We are good friends and enjoyed working together." 
Despite the rumors, Carpenter and Hall split was amicable. Their divorce was finalized in December 2011. They continued to work together until Dexter ended in 2013.
Michael C. Hall and Jennifer Carpenter have spoken candidly about their divorce
"Our marriage didn't look like anyone else's, and our divorce didn't either," Carpenter said during a panel at PaleyFest in 2013. She continued, tearing up: 
I said it before, just because the marriage ended doesn't mean the love did. I'm crying. It's an awkward thing to talk about your personal life in front of a bunch of strangers, but there's nothing but love and respect [between us]. Nothing.
Hall agreed with Carpenter, calling their ability to continue to work together "gratifying." 
"I would say the fact that Jennifer and I worked through whatever was going on with us personally the way we did and maintained telling the story was never in question," he explained during the panel. "It was always what we needed or wanted to do."
Should Carpenter return for new episodes of Dexter, fans can assume their relationship will be just as friendly on set as it was in the past.