'Dexter: New Blood' Actor Katy Sullivan Says Esther Has a 'Soft Spot' for Dexter
Actor Katy Sullivan plays Esther, Iron Lake PD's warm-hearted and gossip-loving dispatcher in 'Dexter: New Blood.' Sullivan discussed her character's 'soft spot' for Jim Lindsay, aka Dexter.
After nearly a decade, Dexter Morgan is back for the revival. Dexter: New Blood takes place in the small town of Iron Lake, New York. Dexter is living under the alias Jim Lindsay and has made a solid life for himself. After Harrison returns, Dexter's life is turned upside down and he ends up in conflict with some of the people around him. However, one character can't help but have a soft spot for Dexter.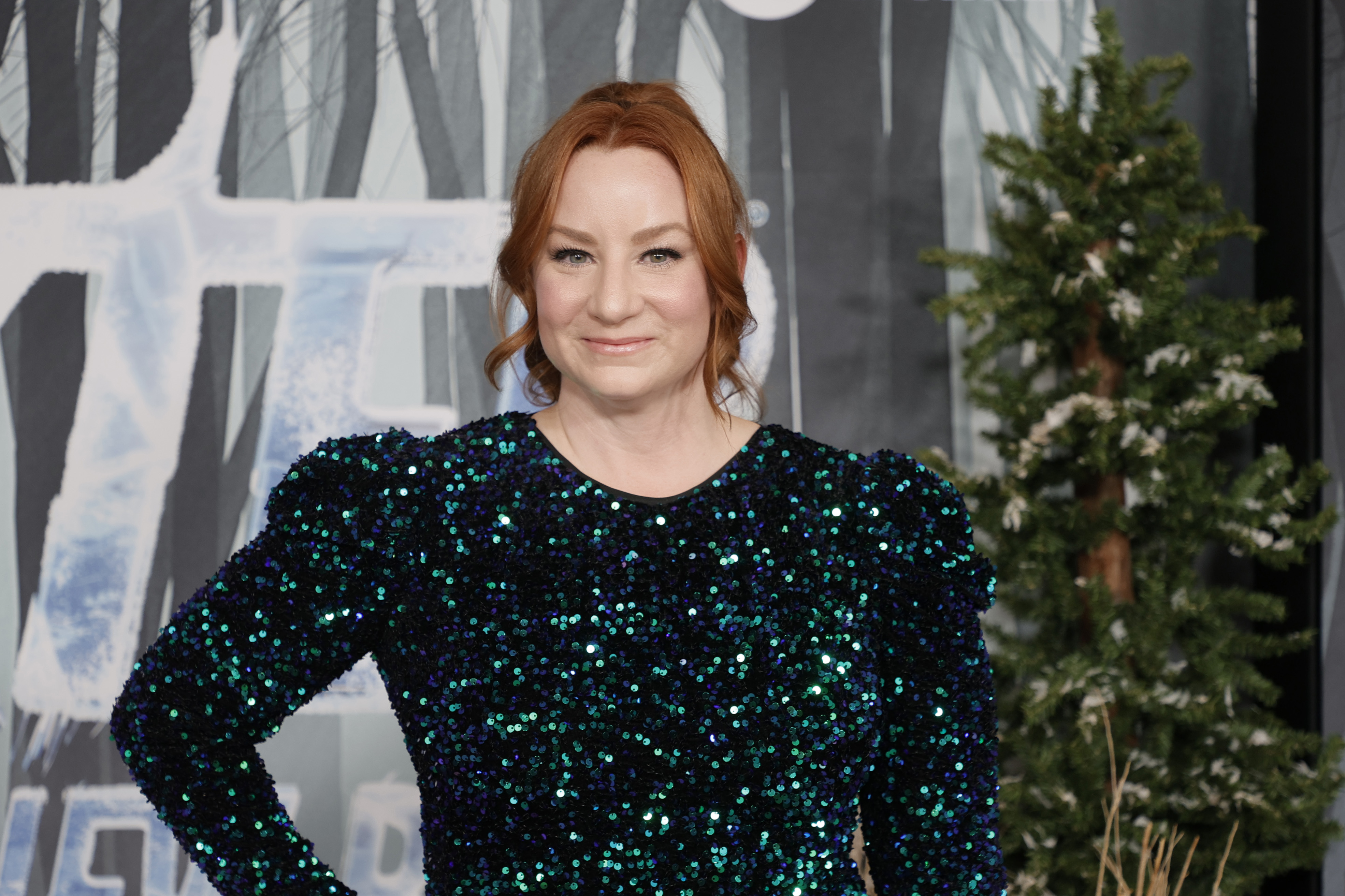 Katy Sullivan plays Esther in 'Dexter: New Blood'
Actor Katy Sullivan makes up one of the many new faces in Dexter: New Blood. Sullivan plays Esther, the warm-hearted dispatcher at the Iron Lake Police Department. Esther is quite a fan of gossip, but she seems to genuinely care about those around her. She has an eccentric sense of style and always knows what's going on in Iron Lake.
Before she appeared on Dexter: New Blood Sullivan was a talented stage actor and Paralympic track and field athlete. In 2018 she was nominated for the Lucille Lortel Award for Outstanding Featured Actress in a Play, according to IMDb. Sullivan has also made appearances in TV shows such as NCIS: New Orleans and Last Man Standing.
Sullivan says Esther has a 'soft spot' for Dexter Morgan
Through Dexter dating Chief of Police Angela Bishop, Dexter has gotten to know Esther pretty well in Dexter: New Blood. She seems to genuinely care about Dexter and Angela and hopes that the couple will work out. In episode 6, when things are obviously tense between the couple, Esther offers Dexter a solid piece of advice. "Whatever you did hon, just say sorry," she tells him.
Sullivan shared her thoughts on what Esther was feeling in this scene. "I feel like Esther has a real soft spot for Jim," Sullivan said on the Dexter: New Blood Wrap-Up podcast. "I think Esther is hoping Jim is the one for Angela."
"To me, they have a very sweet relationship," Sullivan continued of Esther and Dexter (aka Jim Lindsay). "I think that's part of the fun of the series and of Dexter, in general, is his charm and the fact that he has learned how to simulate a human being."
Esther is clearly charmed by Dexter, and Dexter is able to use this to his advantage. After Harrison overdoses, Esther tells him, "Jim I am so sorry about Harrison. I know you and Ang aren't Facebook official or anything but to me you're family."
Dexter goes in for a hug from Esther, but in reality, he just wants to see the name of the drug supplier on Esther's desk. Still, Dexter might have a bit of a soft spot for Esther too. At least, as much as he's able to.
Will Dexter's true identity be revealed in 'Dexter: New Blood'?
In Dexter: New Blood Episode 6, Angela confronted Dexter after learning his true identity. She is understandably upset and tells him to leave when he asks if she will keep his secret. However, it looks like Angela has bigger fish to fry in episode 7. Angela has discovered Iris' body and she needs forensics expert Dexter Morgan to help her figure out what happened. It's possible that if Dexter helps Angela, she may keep his secret, at least for a little longer.
New episodes of Dexter: New Blood air Sunday nights at 9 PM ET on Showtime.