Did This 'Dexter: New Blood' Actor Just Reveal a Spoiler for the Show's End?
'Dexter: New Blood' is finally here. A revival of the 2006 show 'Dexter', the series begins almost 10 years after the finale events and finds its character in hiding. Five episodes remain, but fans already think they know what happens in the end due to new comments by an actor.
There are still several episodes to go until we reach the end of Dexter: New Blood, Showtime's revival of its hit series Dexter. But fans already think they know what's ahead due to comments from Jack Alcott. The actor, who plays Harrison Morgan, was in an interview discussing the show when he made remarks that were viewed as spoilers by fans.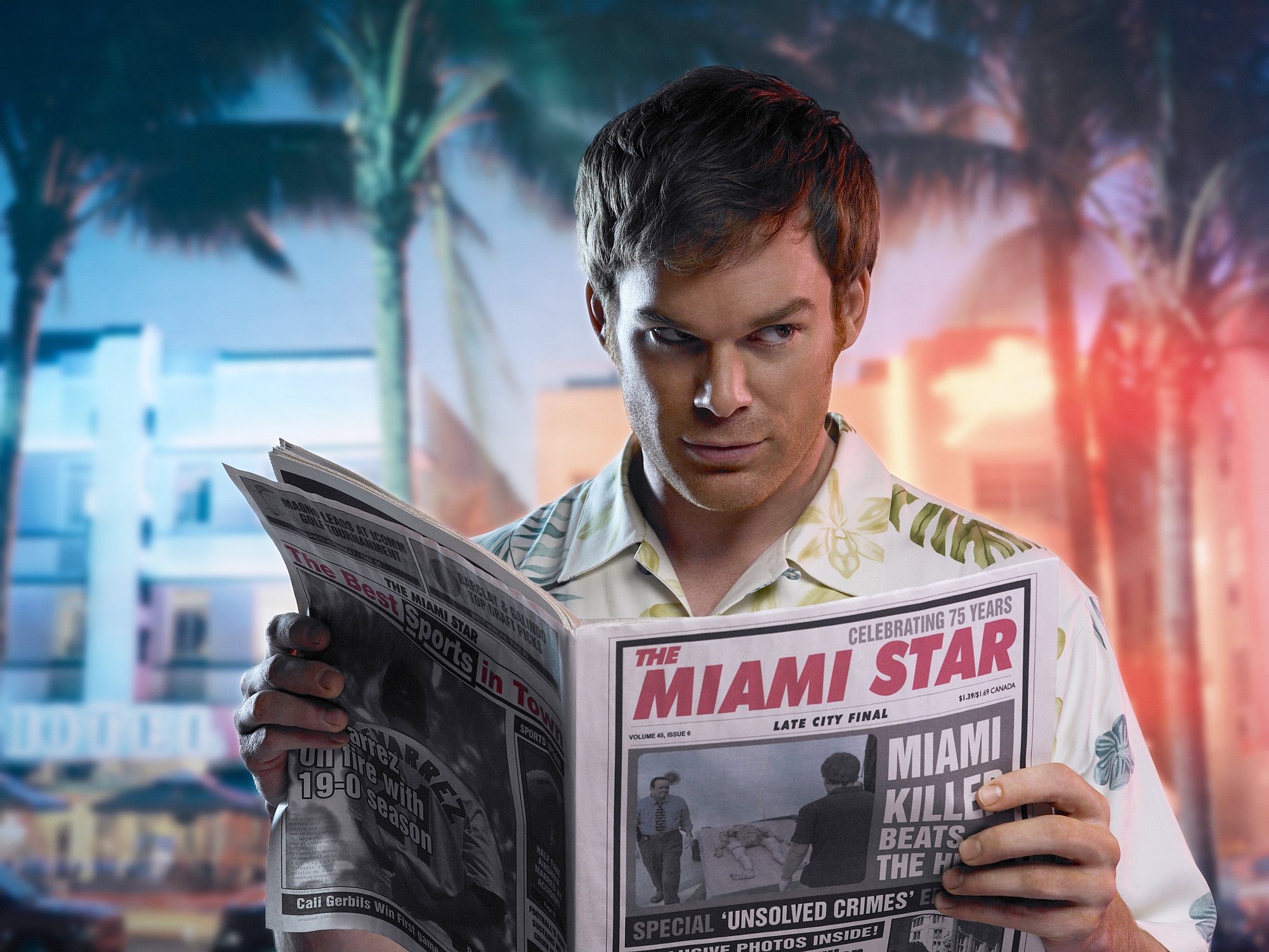 'Dexter: New Blood' reunited Dexter and his son after almost a decade apart
Coming almost 10 years after the Dexter series finale, New Blood arrived in November and finds Dexter in a small town in Upstate New York. He lives a quiet life as firearms dealer Jim Lindsay, but his world is shaken up when Harrison arrives.
Suddenly remembering who he is, Dexter commits his first murder in almost a decade with Matt Caldwell, a man who killed five in a boating accident and got away with it. He doesn't realize Matt is the son of Kurt Caldwell, one of the most popular and wealthiest members of the community.
Kurt "realized the American dream by going from driving big rigs, just like his father did, to now owning several trucks and the local truck stop," according to his character description. "Powerful, generous, loved by everyone — he's a true man of the people. If he's got your back, consider yourself blessed. But should you cross Kurt, or hurt anyone that he cares for, God help you."
Jack Alcott's comments on 'Dexter: New Blood' prompted much speculation about the ending
Viewers have wondered if the show will extend beyond the 10 episodes ordered, and Alcott seemed to tease at the answer in an interview. He was speaking to The Hollywood Reporter about the final day of filming when he recalled being emotional because it was "the ending of a story for me."
The comments not only suggest the show is a one-off, but also that something bad could happen to Harrison. If Alcott's story ends here, does that mean Harrison will die in Dexter: New Blood? Many fans seemed to think so, writing things like "RIP" to Harrison on websites such as Reddit. There was even speculation that Dexter might kill him — a theory that grew after the latest episode, in which Dexter discovered Harrison might also be a killer.
Surprises are, indeed, ahead
Anything can happen on a show like Dexter, but what we do know is that the revival has an ending that'll shock viewers. Clyde Phillips said such during a panel discussion for Comic-Con 2021. "And without jinxing anything, I will say that the ending of this new season that we're doing will blow up the internet," he continued.
Dexter: New Blood comes on at 9 p.m. ET on Sundays. Watch the first few episodes now on Showtime.