'Dexter: New Blood': Angela and Molly Likely Get Suspicious of This 1 Iron Lake Resident in Episode 5
In 'Dexter: New Blood' Episode 5, Molly and Angela team up and travel to New York City. There's reason to believe this duo will become suspicious of one Iron Lake resident in the new episode.
It's hard to believe that Dexter: New Blood is already almost halfway over. Episode 5 airs Sunday, Dec. 5, and after that, there will only be five episodes left. So far, it's obvious that the residents of Iron Lake, New York have secrets of their own. There is more than one serial killer running loose in the community. There's reason to believe Angela and Molly will start to get suspicious of this upstanding Iron Lake citizen.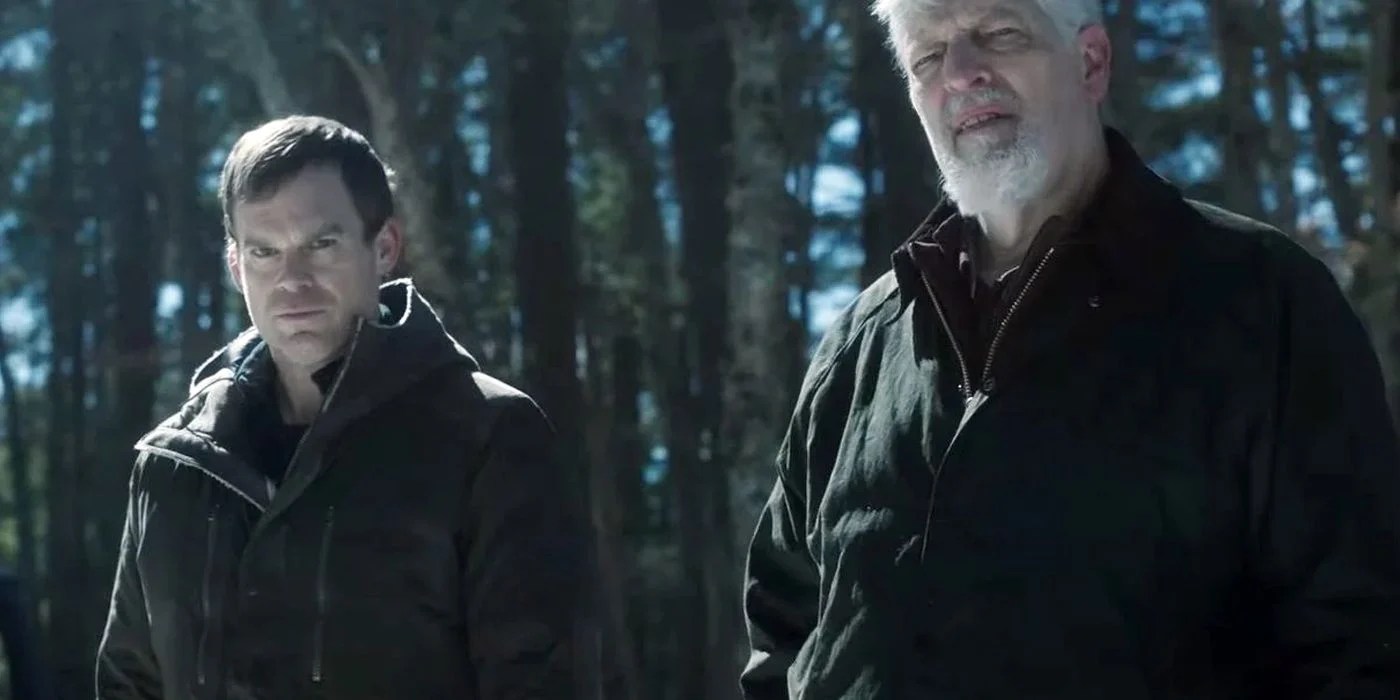 Iron Lake is home to more than 1 serial killer in 'Dexter: New Blood'
In Dexter: New Blood, Dexter has settled himself into the small town of Iron Lake, New York. In episode 1, he snaps and kills Matt Caldwell, committing murder for the first time in a decade. However, Dexter is not the only killer in Iron Lake.
Chief of Police Angela Bishop has been investigating the disappearances of young girls in Iron Lake for quite some time. When she was young, her friend Iris vanished without a trace. Dexter: New Blood reveals that a mysterious masked man is kidnapping young women and holding them in a cabin. After that, he releases them and shoots them down as they try to run away.
Many fans have speculated that Kurt Caldwell is the mysterious masked shooter. Episode 4 almost seemed to confirm this by showing Kurt "helping" a green-haired young woman by offering her a job. At the end of the episode, he lures her to a cabin that looks a lot like where the first kidnapping victim was trapped.
Fans think Kurt Caldwell could be the masked gunman
Kurt has acted strangely enough in the series so far. After the disappearance of his son, Matt Caldwell, it seemed like he would stop at nothing to find Matt. Then strangely in episode 3, he told Dexter he had received a FaceTime call from Matt, confirming he is alive. Of course, Dexter knows this has to be a lie since he personally killed Matt.
Fans have speculated that Kurt lied about the FaceTime call because the police investigation threatened to expose his own crimes. "I think Kurt is lying about the FaceTime call. He doesn't want the search team to go out to the caves because he's hiding something," a fan wrote on Reddit. Could it be the bodies of his victims?
In episode 4, "H is for Hero" Angela brings Kurt into the station to question him about the supposed FaceTime call confirming his son is alive. Kurt tells Angela that Matt is somewhere in New York City. He also says that Matt has been on some kind of drug-fueled bender, which is why he disappeared and no one has been able to contact him.
Will Angela and Molly become suspicious of Kurt in 'Dexter: New Blood' Episode 5?
Angela seems a little skeptical of the story, and so too does famous true-crime podcaster, Molly Park. In episode 4, Angela finally agrees to let Molly lend her resources to the missing person's investigations. The promo for episode 5, titled "Runaway," states, "Angela and Molly's New York City trip leaves them wondering about a well-respected member of the community."
Although this isn't confirmed, the most likely explanation seems to be that Angela and Molly went to New York City in the hopes of finding Matt. Not being able to locate Matt would certainly bring up some questions about Kurt, a "well-respected member of the community."
It seems likely that episode 5 will arouse suspicion around Kurt in Molly and Angela. This could end up putting them in danger later in the series.
Dexter: New Blood airs at 9 p.m. ET on Sundays on Showtime.