'Dexter: New Blood' Boss Teases Possibility of Season 2
Will there be another season of 'Dexter: New Blood'? The showrunner gave an updated answer after the finale aired.
Dexter Morgan's story has officially come to an end with the finale of Dexter: New Blood, released on Showtime on Sunday, Jan. 9. But is it really over? Showrunner Clyde Phillips opened up about the possibility of a Dexter: New Blood Season 2 in a newly-published interview.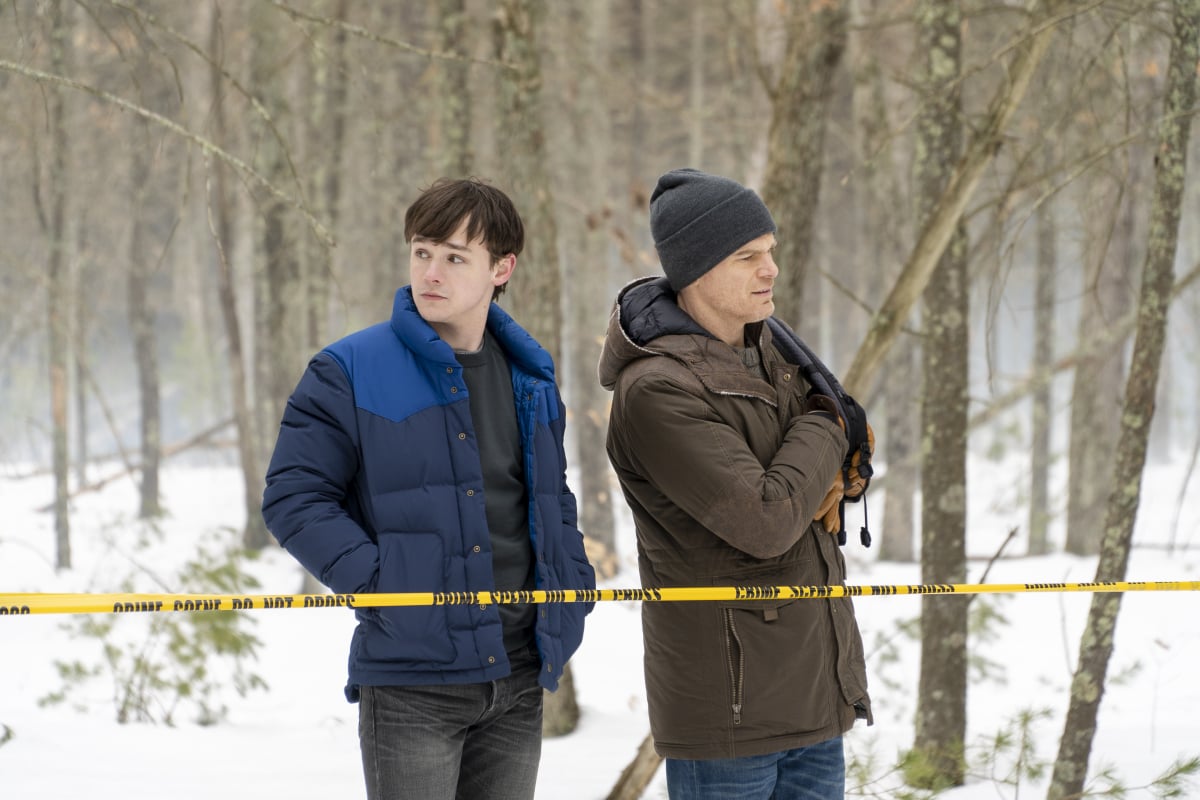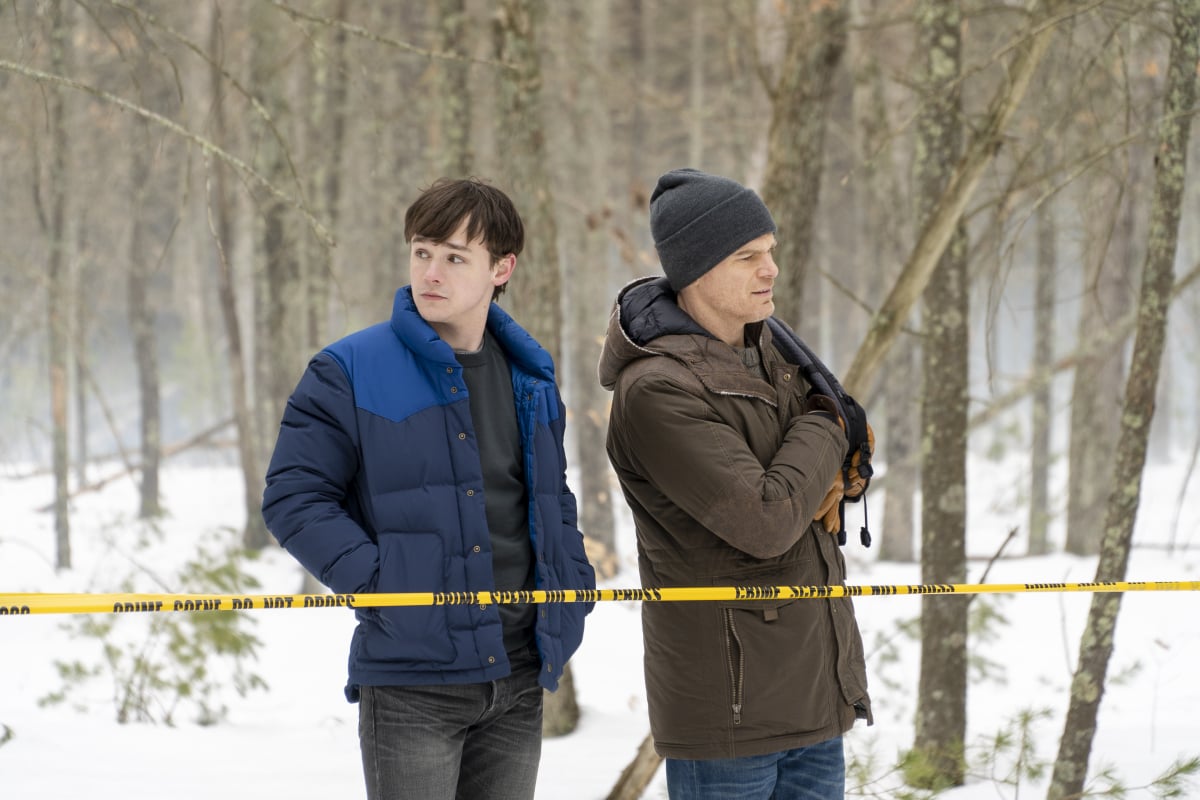 'Dexter: New Blood' was billed as a limited series
Dexter: New Blood was first announced in October of 2020 and was met with mixed reactions from fans. The good news was that fans would finally get to see what came of Dexter after he faked his death and fled Florida, after giving up his son, Harrison. The bad news was that it was a limited series.
The show was released in November of 2021 and found Dexter living in the fictional small town of Iron Lake, New York, under the name Jim Lindsay. He had a normal life with a job and girlfriend, police chief Angela Bishop. But his identity began to unravel when Harrison showed up.
In the end, Dexter was exposed as the Bay Harbour Butcher and Matt Caldwell's killer. Knowing he'd be sent to Miami to face the death penalty, Dexter killed Officer Logan and escaped his cell. His plan was to flee Iron Lake with Harrison, but after Harrison learned he'd killed his beloved wrestling coach, he shot and killed Dexter. He was last seen fleeing town after Angela Bishop agreed to cover for him.
Will there be a second season of 'Dexter: New Blood'?
In an interview with Deadline, Phillips spoke about the possibility of new episodes focusing on Harrison. While the show was described as a "special event series," Phillips said that if Showtime wanted to do more episodes, he'd do them.
"This show is a huge asset," he explained. "When people start bingeing this after the finale, I'm confident the numbers will continue to go up. It's up to Showtime to make the call to me if they want more. If they ask me if I'd like to make a continuation of this, I would say yes. I have a lot of things going on but I would drop everything for this and say yes in one second."
His idea for a spinoff
Phillips also gave his take on what the show could look like. He explained: "Harrison is such a complicated character and he has within him the seeds of the dark passenger. He's capable. Look at that takedown of Dexter in the end, what's in Harrison is that he has to kill this man."
"Also, Harrison brings a different perspective to the vigilantism of it all than Dexter did, which was kind of surprising to Dexter," he continued. "He brings this youthful, optimistic innocence, that he and his dad are basically Batman and Robin. Think of every time we take out one of these bad guys how many lives we're saving, that this bad person is not going to kill. Dexter never thought of that. Dexter was only taking out bad guys because that was his code."
The Hollywood Reporter mentioned the idea of Dexter coming back to be Harrison's conscience. But Phillips didn't know whether he'd ever come back.
"We're talking about a hypothetical show here," he told the magazine. "My instinct is maybe once just to charge up Harrison and charge up the audience or maybe never. It's either the best idea in the world or the most obvious idea in the world. If Showtime says yes and I can put together a writing room, that's a question I'll bring up to them. Right now, I just don't know."